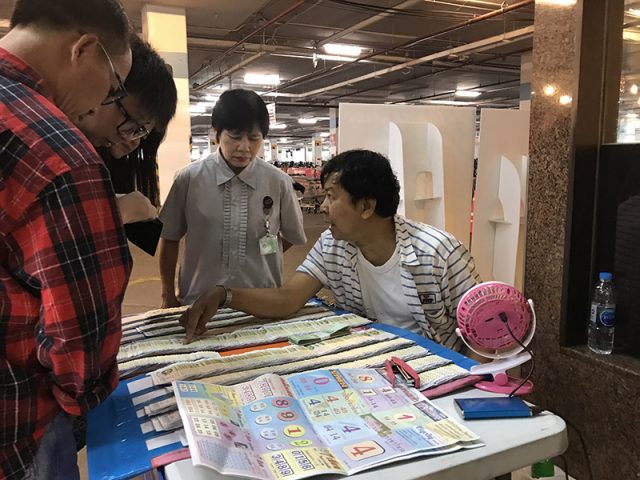 CHIANG MAI — Residents were sweeping up lottery tickets Thursday with numbers they associated with King Rama X on the eve of his first birthday to be celebrated as a national holiday under his reign.
People across Chiang Mai gathered at markets this morning to buy tickets with numbers deemed auspicious and numerologically relevant to Rama X, believing his Friday birthday could provide a boost of lucky to their gambling.
"Numbers that citizens are asking for a lot are royal numbers. Booths are completely swept clean of these numbers for lottery rounds through the end of the year. Even if they don't win, they buy more and more tickets to keep for the next round," Chatri Khun-in, head of a group of lottery ticket sellers in the northern province, who himself plies a Big C Extra in Chiang Mai city.
Since Rama X was born on July 28, in Buddhist year 2495 and turns 65 tomorrow, the public has reportedly bought up numbers with any combination of related digits, such as 28, 10, 65, 95, 710, 765, 495 and 728.
Markets in Chiang Mai where the royal numbers have sold well reportedly included the Warorot Market, Bumrung Buri Night Market and local train station markets.
Chatri said folks believe these numbers will hit sometime this year – and the lotto round to be announced Tuesday, four days after the royal birthday, is as good a time as any.
Local "lottery numerologists" have also advised citizens to purchase tickets with a 0 or 4, contending they will yield cash.