Bhumibol Adulyadej reigned as king for 25,694 days, which is roughly equal to the average human life span in Thailand. Three hundred and sixty-five days ago, the man who had been a constant thread through everyone's lives, who had returned from abroad to restore the monarchy to a position above all else, died at 88.
He'd been ill for years. Anyone of university age or younger is unlikely to remember the king's active years, before he spent much of the past decade hospitalized. He was not only the only king most had ever known, but a figure elevated to national patriarch. The very topic of his demise was unbroached taboo, leaving people unprepared to process his death. 
We asked regular folks, students, Thais abroad, expats in Thailand and the man who delivered the news to the world to revisit their experience of Oct. 13, 2016.
Reporting and writing: Asaree Thaitrakulpanich, Chayanit Itthipongmaetee, Lobsang Dundup Sherpa Subirana, Pravit Rojanaphruk, Sasiwan Mokkhasen, Todd Ruiz.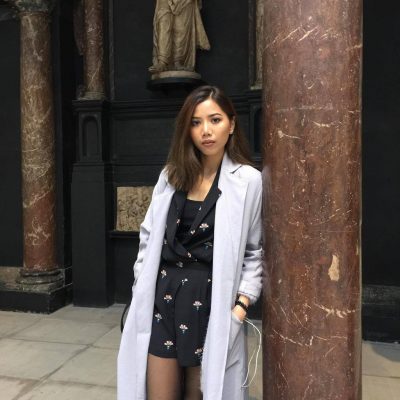 Asamaponn Meesaeng recalls it was a cloudier and gloomier day than usual in London when she first heard the rumors. The 24-year-old beauty adviser, now back in Bangkok, was in a manicuring class when she heard the rumors. She tried to keep calm, but when she learned they were true, tears flooded her eyes.
"It didn't take long before an English friend of mine who had visited Thailand approached me to say, 'I'm sorry for your loss.' I didn't know what to say at the time. I was baffled. When I rode the Underground, streams of tears flew from my eyes. I had never cried in public before. It's hard to describe the feeling."
"[King Bhumibol] was the center of love. No matter where Thai people are, they can always feel his love. Even though he can rest in peace now, every life has to move on. I miss him as he was my king. I won't disappoint him, and I will try to live my life as though he's still alive."
---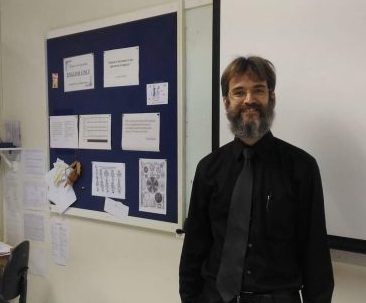 Daryl Allan Holst, an American high school teacher who's lived in the kingdom 21 years, was at home with his wife and children when the announcement came.
"I wondered how Thailand would go on without her guiding father," the 45-year-old science teacher at Bangkok's International Community School said. He hadn't heard any of the rumors swirling in the days before.
"I only knew that the king had ongoing health issues for quite some time," Daryl recalled.
---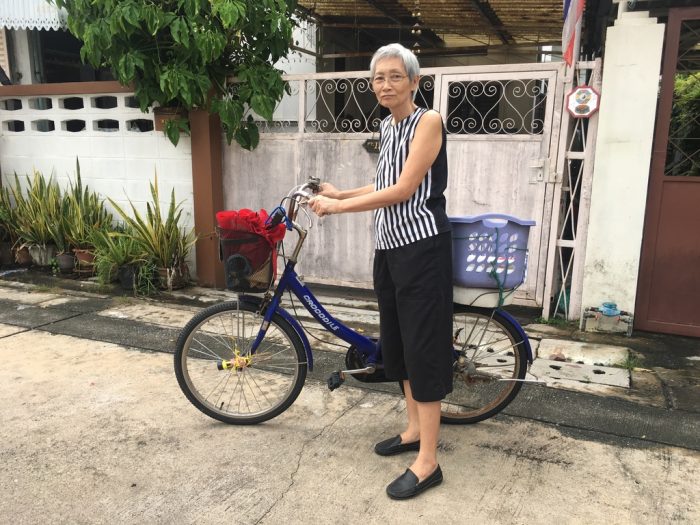 Supanee Monyakul was eating shabu-shabu at The Mall Ngamwongwan when she first heard the murmurs.
"One of my friend's grandkids is a soldier, so she called me and told me. At first, I didn't believe it. No one did – but still everyone was panicking," the 66-year-old retiree said. "I could only wait until the official announcement on TV."
She struggled to describe how she felt at hearing the news. "Ohooo," she said with a tsk, shaking her head.
---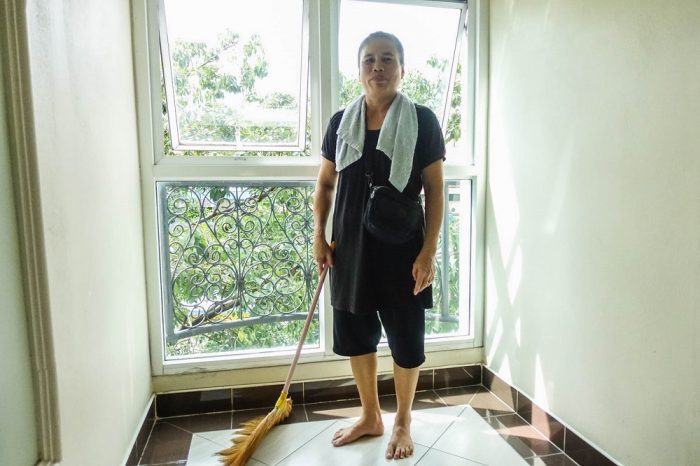 Saithong Kapuapan, a housemaid, had just finished her work. It was that time of day when she hunkers down in front of the television with her cat on one side and husband, a guard at the same apartment building, on the other. When Saithong switched on the tube, she didn't see her usual soap opera but instead a seated figure with a reserved demeanor. Saithong didn't expect the next thing she would hear would make her world stop.
"I felt like my heart was crushed and blown away," she said. "The neighborhood was suddenly quiet; I could feel it."
---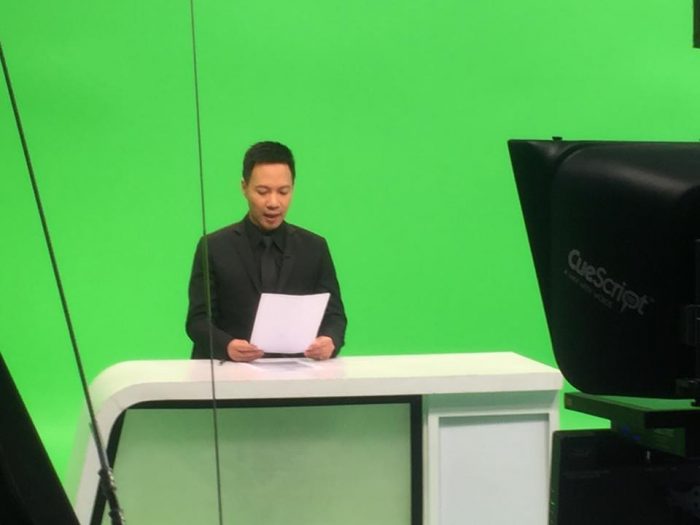 For Saithong, or those like Supanee who waited, the official word came on the evening of Oct. 13, 2016, from Veerasak Khobkhet – purely by chance. He had been scheduled to read the 10pm news for the National Broadcasting Service. He arrived to the station shortly after 6pm. Half an hour later, the news director abruptly told him that he would need to go on standby to announce "bad news" to the nation – on live television.
The seasoned news anchor had been reading royal news for more than six years. But, that night, he did not have time to prepare. He said the first time he saw the script was when he was already sitting at the desk, about to go live. He meditated and asked His Late Majesty to help him get through the broadcast without making a mistake. Fifteen minutes later, he became the messenger of what to millions was the nation's saddest news.
"I tried to gulp down my saliva and open my eyes very wide," he described as his technique to calm himself through the live broadcast. "We, as anchors, have been taught not to express our emotions while reading. I can't show my sorrow on duty."
He made it through the announcement. But an image of Veerasak breaking down in tears on the set after finishing the announcement soon went viral online. He said it was the toughest job of his life.
---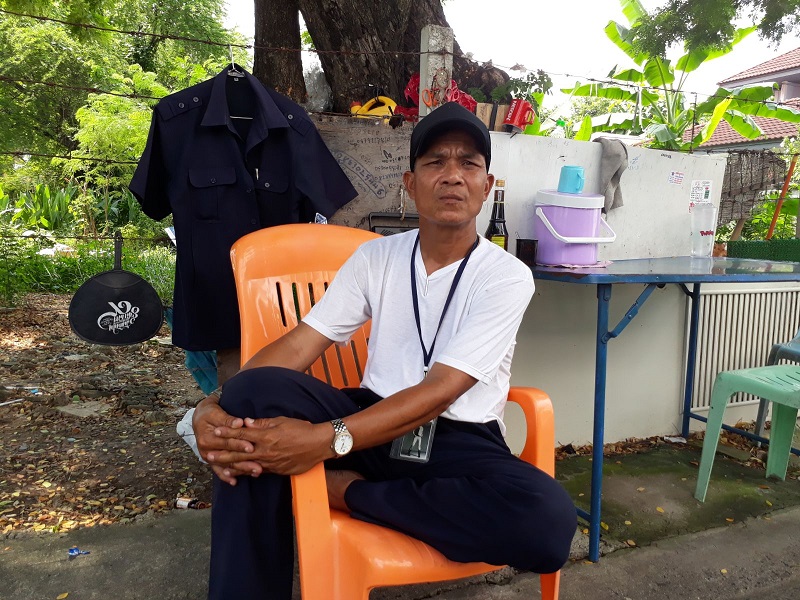 Sompong Akrawut was starting his night shift at the condominium where he works as security guard. He had been following the news throughout the day and on his way into work. He hadn't taken his station for long when the news programming was preempted by Gen. Prayuth Chan-ocha's announcement. King Bhumibol was dead.
"I was at my post listening to the radio. As soon as it was announced I saw people in the building and the vicinity beginning to cry and calling relatives on the phone."
---
Peter Runegrund, a Swedish man usually found in Chiang Mai for most of his 27 years in Thailand, has traveled to virtually every corner of the kingdom. He speaks fluent Thai and Isaan and says he has a "Thai heart but a Western face."
The 59-year-old was visiting his 93-year-old mother in Sweden when he heard the news.
"I followed news about the king for many years, and I knew that it could be soon. Death never comes when you expect it to, but it comes sooner or later," Runegrund said. "It was a sad day."
"When you have been in Thailand for such a long time, you build a relationship not only to Thai individuals but also to Thai society," said the man who knows the kingdom well and raised his Swedish children here. "For me personally, ever since the first day I was here, I have always had a great respect for the king."
---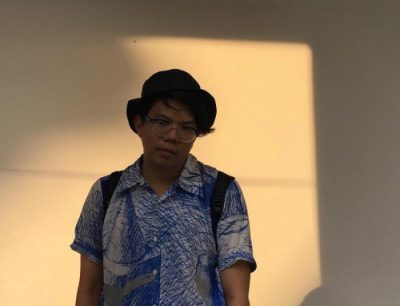 Ten years ago, Nakrob Moonmanas won an episode of "Fan Pan Tae" (Die-Hard Fan) thanks to his encyclopedic knowledge of the palace.
Oct. 13 was a gloomy day at a book fair when rumors of bad news began flooding Line chats and Facebook, creating an atmosphere of uncertainty. He chose to withhold believing until an official announcement was made.
"I was with writer Veeraporn Nitiprapha, who had just launched a new book. A photographer from news website The Momentum was taking her photo when suddenly he said he had to leave right away," he recalled. "He said there was news that the king had already passed away, and he had to go straight to shoot at Siriraj Hospital."
He felt like the famous royalist character Mae Ploy at the death of Rama V, the second longest-reigning king.
"We wondered how our lives would continue now, how it would affect the country and our daily routine," he said. "Parents and teachers prevented us from imagining this when we were young, but it finally had to happen."
Asked if what ensued was consistent with his knowledge and expectations, the palace history geek said there was only one notable difference:
"I'm not sure it didn't happen or went unrecorded in history. But I never saw stories about people intentionally attacking those who did not appear to share sorrow, whether they were misunderstood or truly had a different thought."
---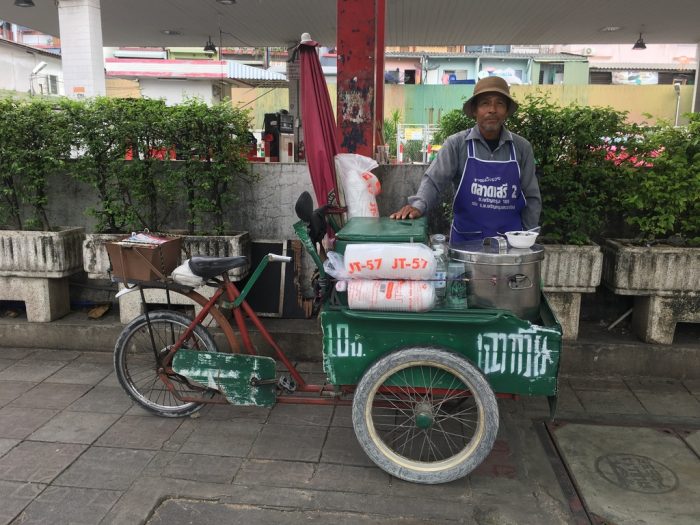 Chao guay seller Sanit Ngamsai has worn a ribbon on his crisp, long-sleeved shirt for nearly 365 days. Some students were handing them out after Rama IX died.
Unlike those who heard the news on social media or from the television, Sanit heard it the old-fashioned way: word of mouth on the street.
"I was pushing my cart around, and I heard people on the street saying he had passed. I believed somewhat, didn't believe somewhat," the grass jelly vendor who plies Bangkok's Yan Nawa district said. "This was in the early evening, even before the TV announcement."
Sanit doesn't watch much TV, so confirmation didn't come until the next morning when he was back out on the street. He shook his head slowly. "The next morning everyone was so sad. I was sad too. Without a king, the country will suffer much more."
---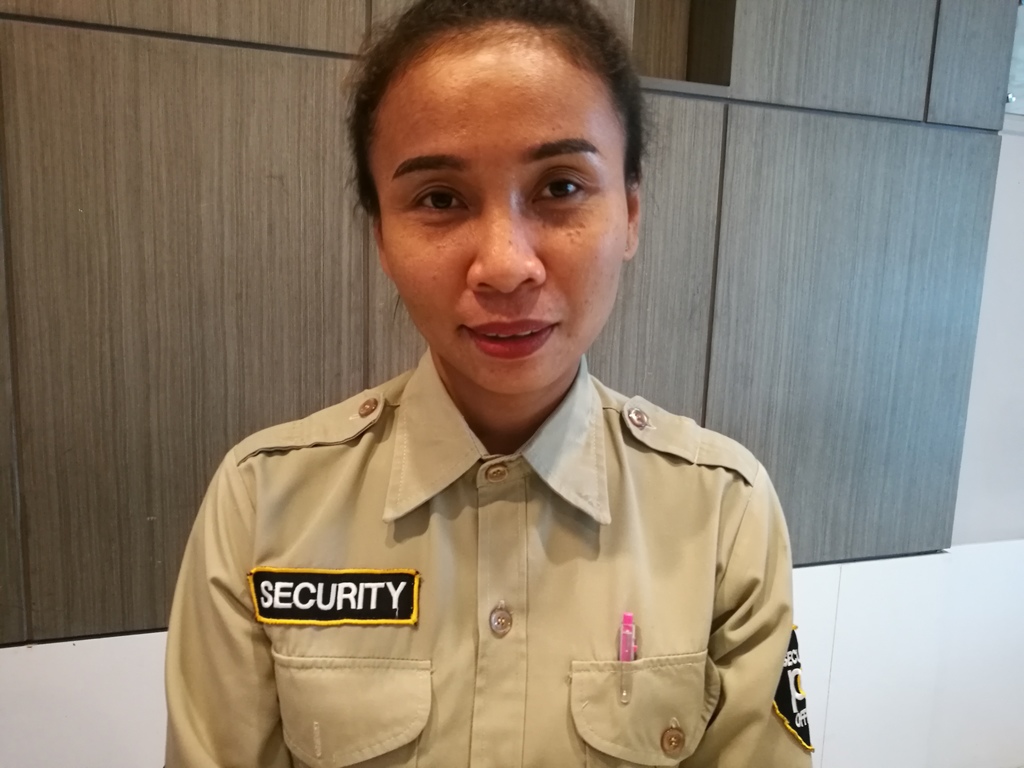 A year ago, before Manasawee Ngern-dorn became a security guard, the Nakhon Ratchasima native was a clerk in a Chinatown fabric store.
The news came to her via Facebook. She didn't want to believe it at first.
"I was really saddened and didn't want to believe until I saw the news," she said.
---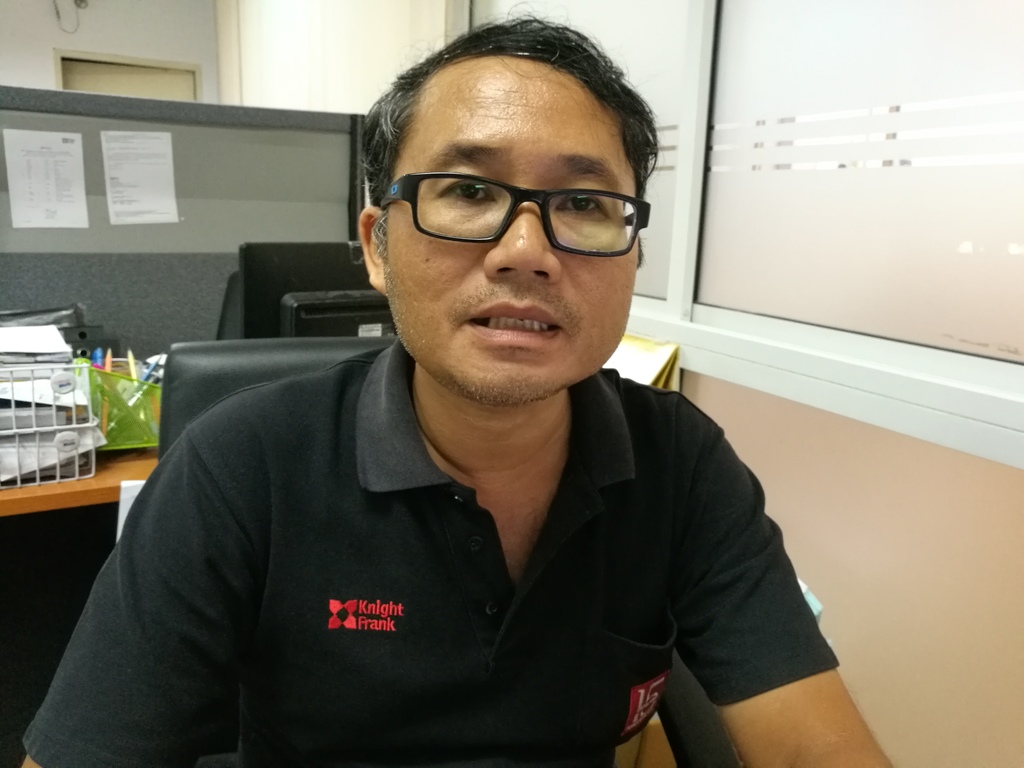 Oct. 13, 2016, was a substitute holiday for Chainarong Boonkit, a 46-year-old financial officer with Knight Frank.
He was at home watching television.
"At first I thought it couldn't be real. I didn't think it would happen so soon," he recalled.
---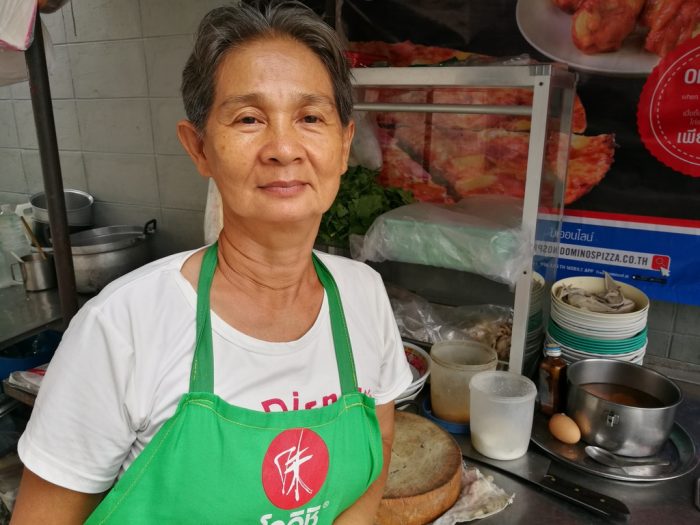 Kamolwan Utsaha, 60, was working at her Bangkok street food stall. "I was selling my food when one customer after another kept telling me what had just happened. I knew the king hadn't been well for a long time, so I wasn't surprised."
---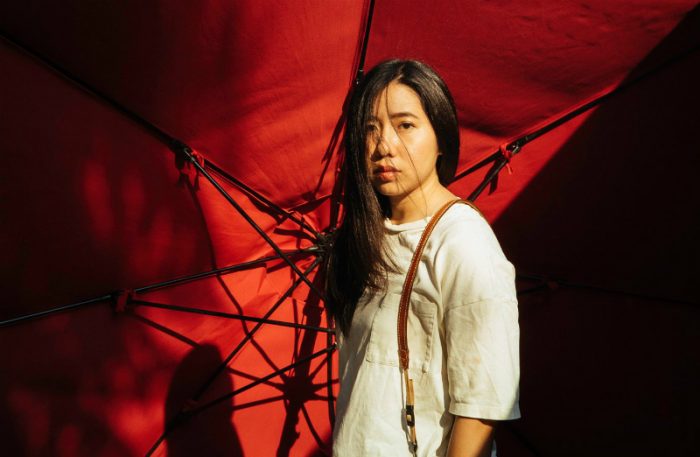 Jutharat Pinyodoonyachet woke up in the morning to another day in her life as a student in New York City. While she was sleeping, her homeland had lost its king. She asked another Thai friend to meet up on campus. They did nothing more than just sit together.
"It felt bad. I wanted to physically be with a Thai," she said. "I tried calling the embassy to ask if there would be any gathering, but there was nothing."
Her foreign classmates offered their condolences as they saw she was crying, but they could not understand what it meant to lose a monarch.
"I think it was better that I was in New York, because except for us, things went on as usual," she said. "If I had been in Thailand, I might have felt down because everyone was sad; the television was black and white. Everything would make me feel downhearted."