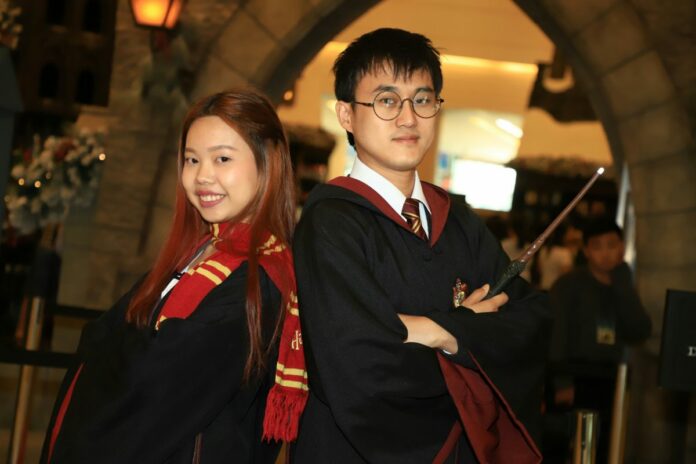 BANGKOK — "Lumos!" Akira Akkarakhitapisuit uttered in full Harry Potter garb as he waved his franchise-licensed wand.
Akira, a youthful 32, and fellow cosplayer Sirapat "Som Joog" Kidwisala, 22, joined eager boys and girls to spend their Children's Day on Saturday at the Harry Potter Christmas in the Wizarding World shops at Siam Paragon, reconnecting with their inner-child wizard and witch.
"Harry Potter came into our lives when we were children. And as the years passed, the books and then the movies finished. Now the fans are grown up and have money to spend doing things like this," said Som Joog, laughing in her Ginny Weasley costume in the middle of the downtown mall.
On Saturday would-be Harry and Ginny were twice denied access to the pop-up store after missing its hourly entrance times.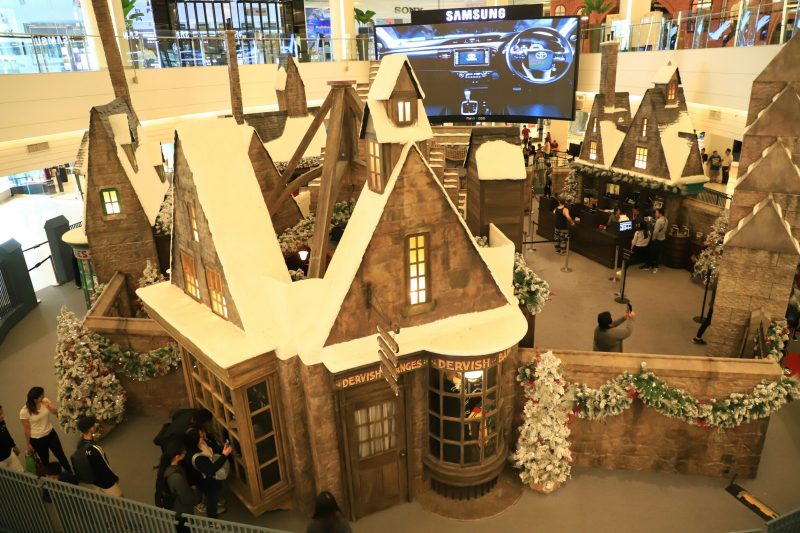 Still, their spirits weren't dampened as they strolled to a sorcery-themed cafe on the second floor – unlicensed but hoping to catch in on some of the baht magic – to take photos in their garb while waiting for another chance.
While younger children lapped up the stuffed Hedwigs and Honeydukes in the window displays, adult fans waxed nostalgic and sentimental about the series and were eagle-eyed for nits to pick about the presentation of their beloved franchise.
"I wish Warner Bros. would see that Thailand has a huge fanbase for Harry Potter. There's continuing, crazy amounts of interest in it. Even for this small store, stuff is already being sold out. Fans are ready to pay. Don't just have exhibitions in Japan or Singapore," Akira said.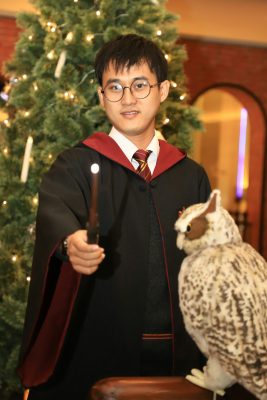 Some fans online have complained that the store only lets a set amount of people in at a time, how management charged 100 baht to book advance tickets online to do so, and Siam Paragon's attempt to cash in on the franchise by surrounding it with an unofficial cafe and merch.
"I don't think there should be a fee charging people to go into the shop," Akira said. "It's like paying to go into a 7-Eleven."
While waiting in the Magic Club cafe, a wait staff came over and recommended their Magic Drink, a magically similar beverage to the series' famous "Butterbeer."
"This is my second time drinking this," Som Joog said. "Fans that got to drink butterbeer at Universal Studios overseas will know that it's supposed to taste like caramel and butterscotch, not like vanilla Fanta or A&W rootbeer."
Akira and Som Joog said that attempts to cash in on their nostalgia – such as the overpriced drinks or BTS Rabbit cards stamped "Wizard Club" – don't get them as giddy as official merchandize, they still wanted to buy it to communicate with their wallets that their Potterlove is undying.
"I know they tried hard to make fans happy," she said, "but not all endeavors are successful. Still, because I love the franchise, I want to support it so they can bring in more Harry Potter stuff."
Younger fans, unburdened by questions of authenticity, happily strolled along the cafe. One even squealed and asked to take pictures with the wizarding duo.
Harry Potter: Christmas in the Wizarding World runs through March 2 and can be found on the first floor of Siam Paragon, located at BTS Siam. It's open 10am to 10pm, and walk-in entry to the official merchandise shop is available every hour on the hour. Advance booking for 100 baht can be made online.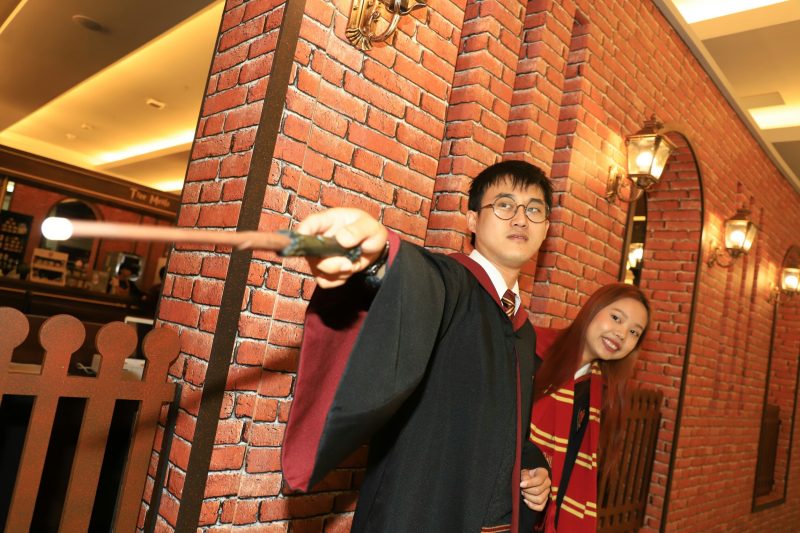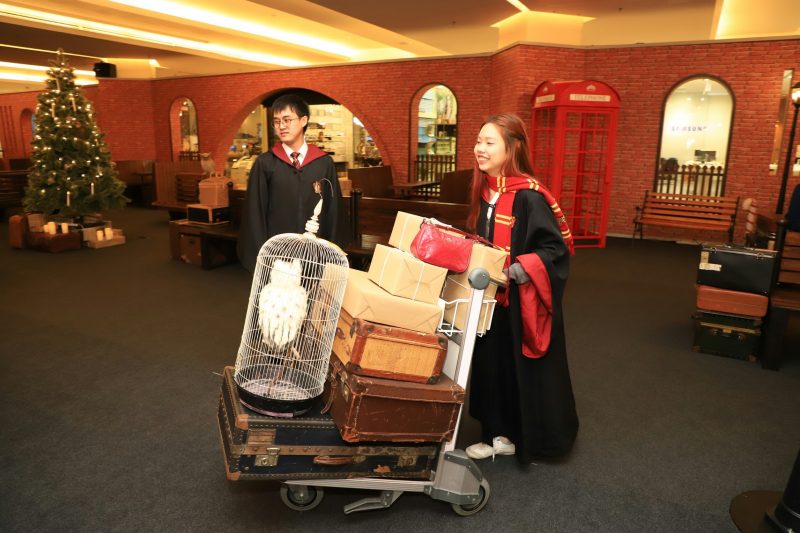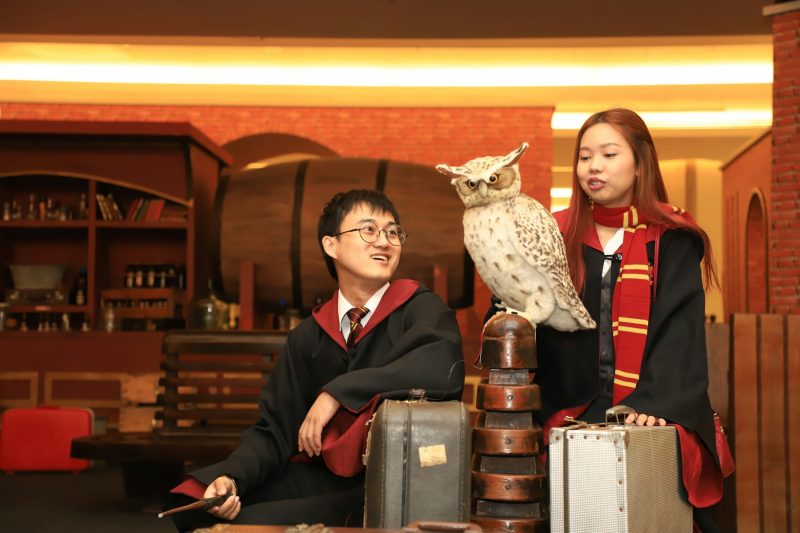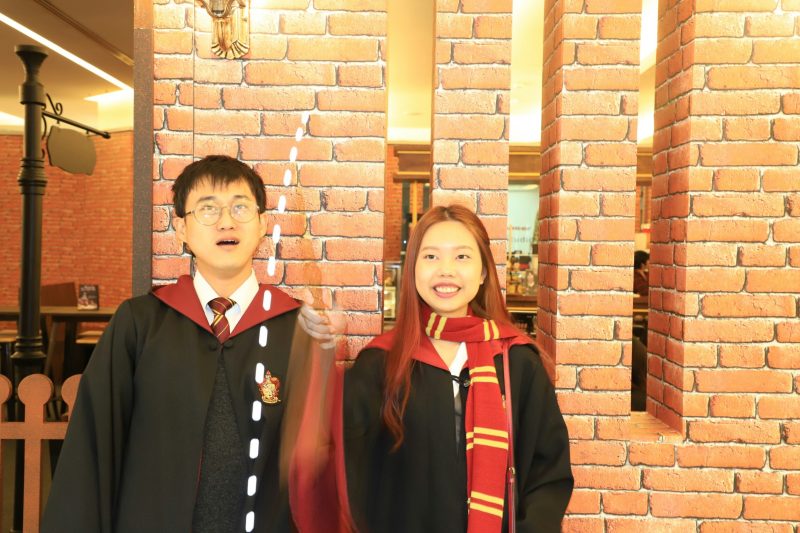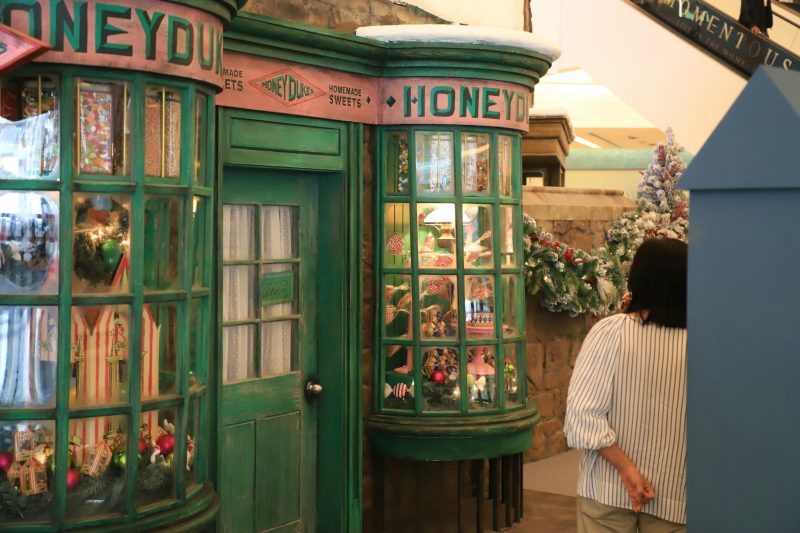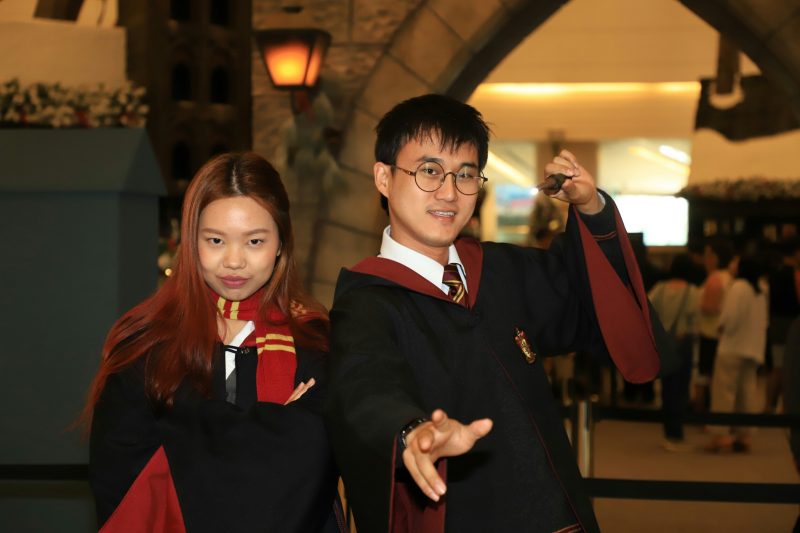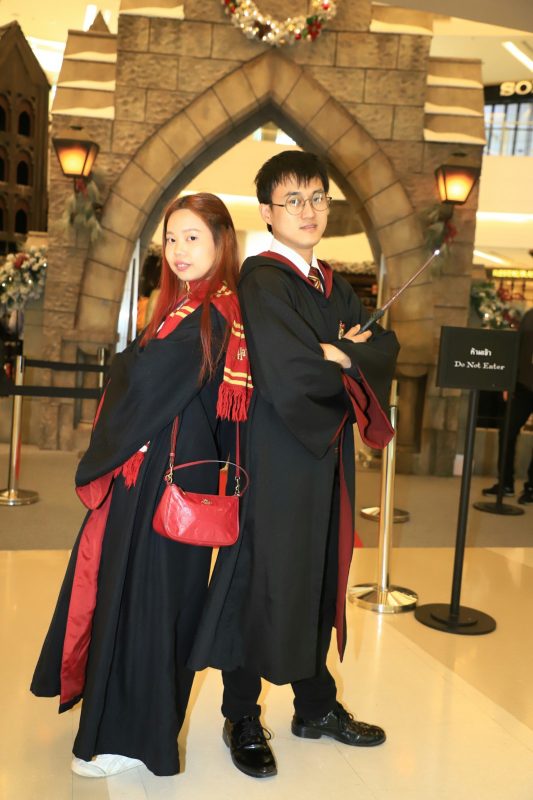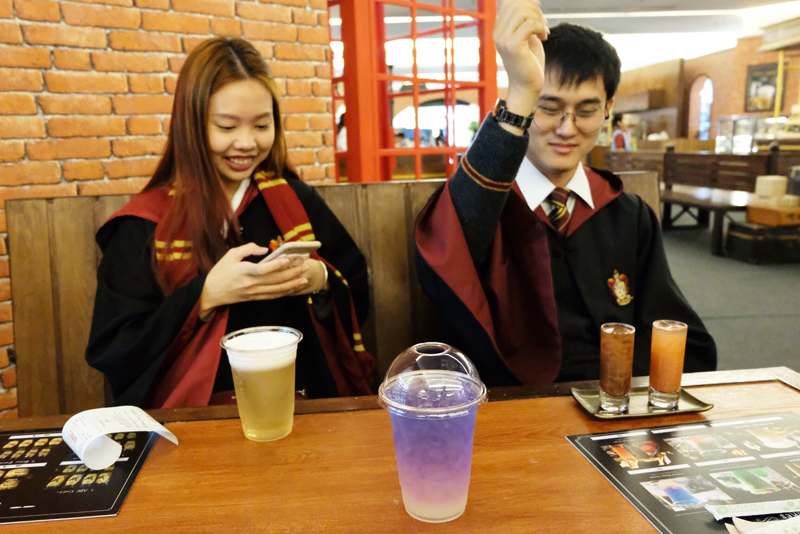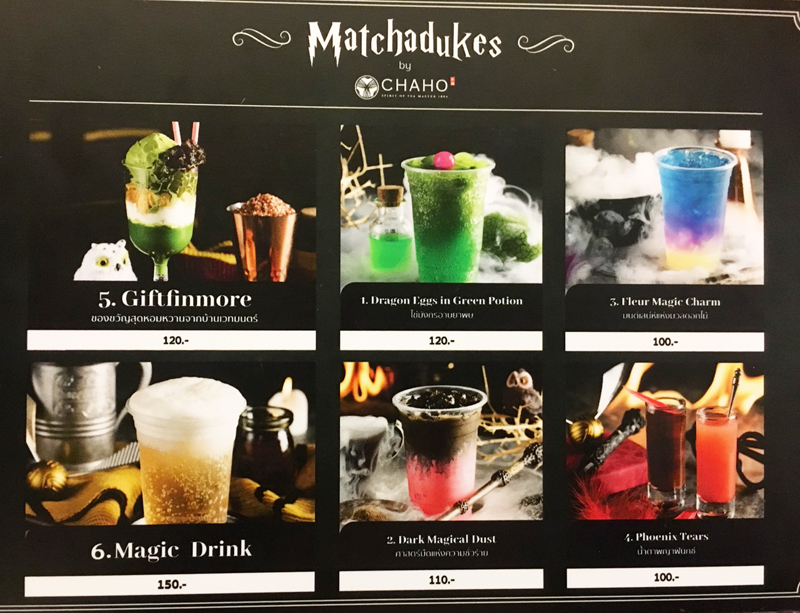 Related stories: