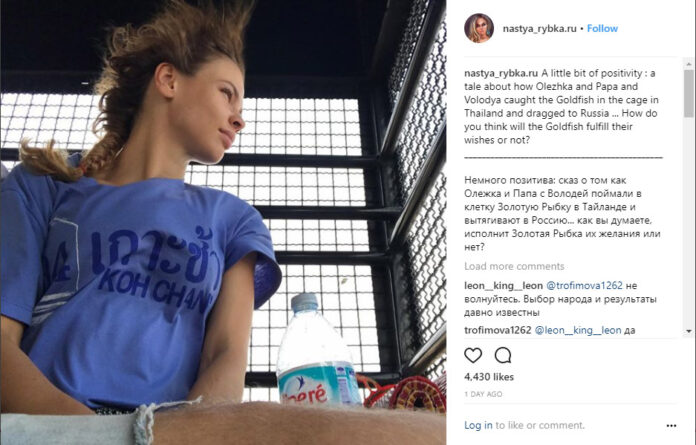 BANGKOK — Ten foreign nationals facing deportation for allegedly offering a paid "sex training" course in Pattaya have had their visas formally revoked and are being held Thursday at Bangkok's Immigration Detention Center.
Four days after self-styled Russian "sex guru" Alexander Kirillov, aka Alex Lesley, and nine associates – one of whom claims to have dirt on Russia's meddling in the 2016 US presidential election – were arrested at a Pattaya hotel, their lawyer said they were likely to stay put for some time in Bangkok.
Read Letter Offering Evidence of Russian Meddling Just Delivered to US Embassy
Thana Siwadonwanit, a lawyer representing the group, said he doesn't expect the suspects will be deported any time soon, because they have a right to due process in contesting the deportation. He said they also have criminal cases pending against them in the courts.
"They won't leave soon," Thana said.
Kirillov and the nine others were charged with working in Thailand without a permit. One of his assistants, a Russian living in Thailand, was also charged with overstaying her visa.
A letter from Kirillov seeking American protection from deportation back to Russia was delivered Wednesday to the US Embassy in Bangkok. It promised "photo-video-audio" evidence of Russian interference in the 2016 election obtained by Anastasia Vashukevich, a woman in the group whose affair with a married Russian oligarch erupted in scandal earlier this month when it was promoted by Russian opposition leader Alexei Navalny.
Khaosod English Exclusive: Russians in Thai Jail Offer Secrets on Trump Election For US
An associate of Kirillov's said they believe Russia is exerting pressure to keep them behind bars or deported home.
"Alex said that it's all about information they know about influence of Russia into US election," Pavlo Yunko, a US national, said in a message Thursday afternoon.
Representatives from the Russian and American embassies have declined to discuss the matter.