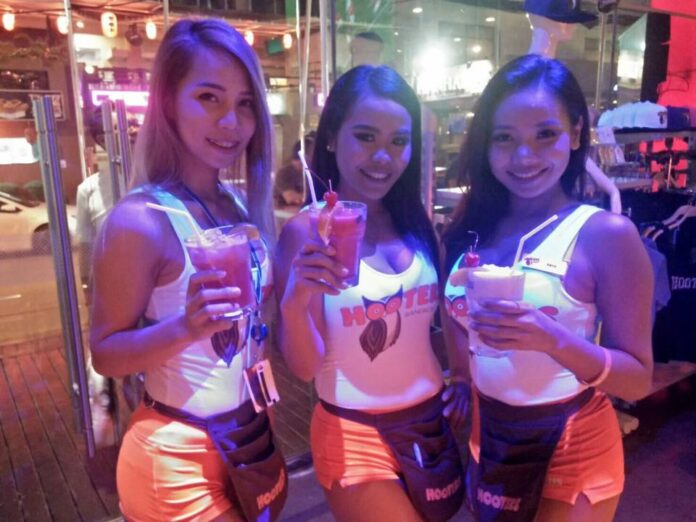 BANGKOK — Those unsatisfied with the level of sleaze strutting around Patpong will soon be able to stare at orange hot pants while gobbling wings and guzzling beer at a new branch of Hooters, the chain announced Friday.
The third Bangkok branch of American breastaurant chain Hooters will open its doors on the corner of Soi Thaniya and Silom Road in May.
"We had a lot of success and good reception with the other two branches, so we wanted to open a new branch in a business district," Hooters Asia spokesman Weeraphat Yinghengpoonsiri said Friday.
The restaurant – Thailand's sixth – will be located in the former Flann O'Brien's.
"Our target market is 50-50 Thais and foreigners. We hope to attract people who work around there. Both Thais and foreigners can have business meetings there and grab a drink before going home," Weeraphat said.
Hooters, a restaurant chain that opened in 1983 in Clearwater, Florida, is famed for its chicken wings and scantily-clad waitresses. Hooters currently operates more than 430 branches in 160 countries and began expanding in Southeast Asia in 2015 as its fortunes have sunk in the US market.