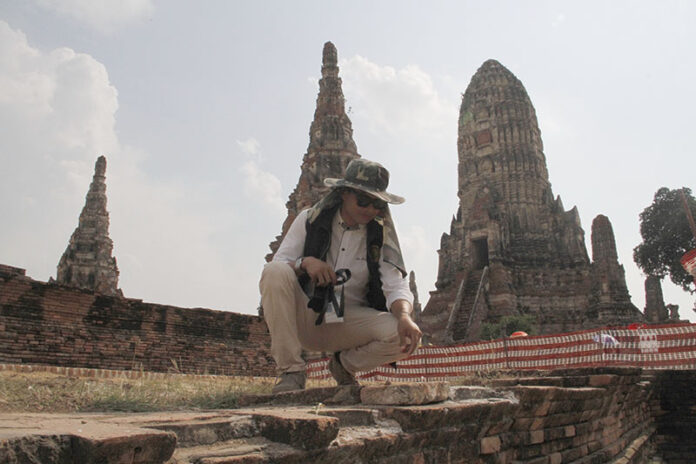 AYUTTHAYA — Officials cordoned off parts of a 400-year-old temple attraction Thursday due to damage caused by heavy traffic caused by a sudden surge of interest in the historic attraction.
National park officials warned tourists not to climb the centuries-old structures after bricks used in stairs and lotus ponds at Ayutthaya's Wat Chaiwatthanaram were broken. The site has seen an influx of tourists since it was used to film scenes for "Bupphesaniwat" (Love Destiny), a highly popular rom-com soap opera.
"The bricks were damaged by the large number of tourists who come dressed in Thai costumes," said Channarong Kaewruang, a historian working in the Ayutthaya Historical Park. "Some people climb onto the edge of the lotus ponds until they're damaged."
Channarong said the damage could be fixed.
Visitors impatient to wait for crowds to pass the temple's narrow staircases have been climbing over walls and jumping down, further damaging the historical structure.
"Tourists should study the rules and how to act appropriately. Beautiful artifacts could be damaged. This trend of going to historic tourist attractions is good, but coming and not helping everyone preserve the location is bad," said Nattakorn Heepkaew, a 29-year-old tourist from Chonburi.
The temple usually sees about 3,300 visitors on an average weekend, but that rose to about 10,000 when "Bupphesaniwat" aired. The temple is used as a recurring backdrop for 17th century Ayutthaya in the series.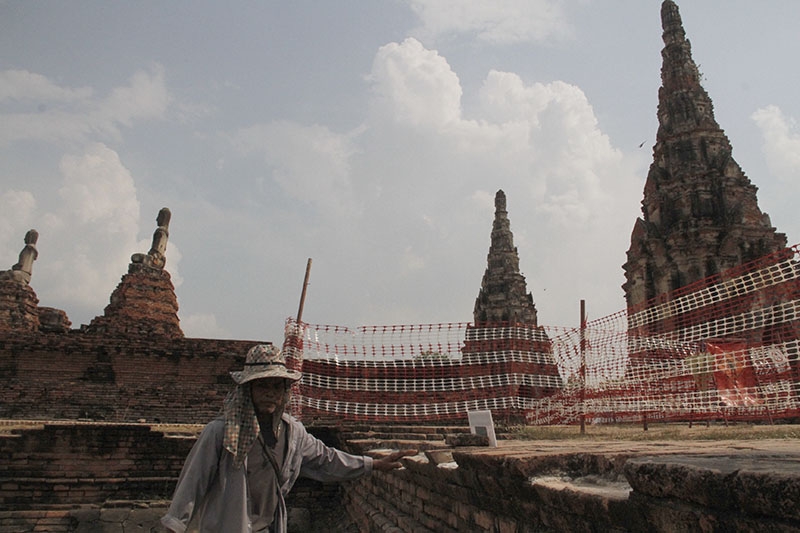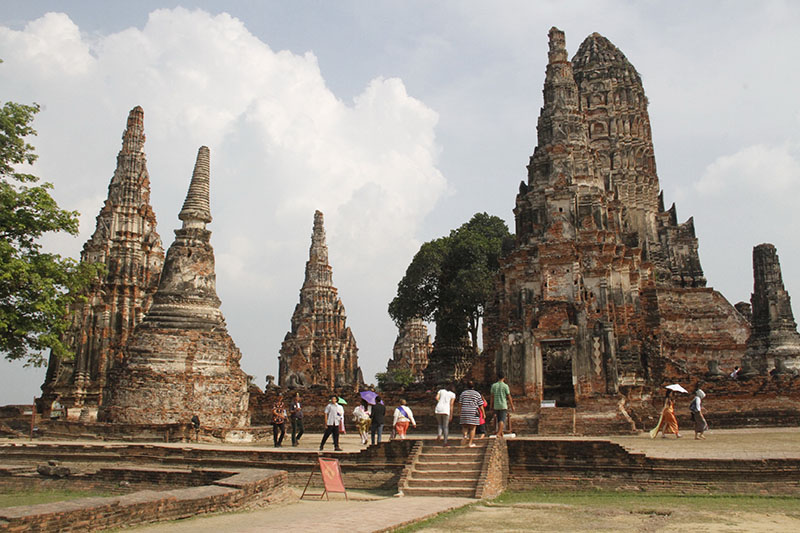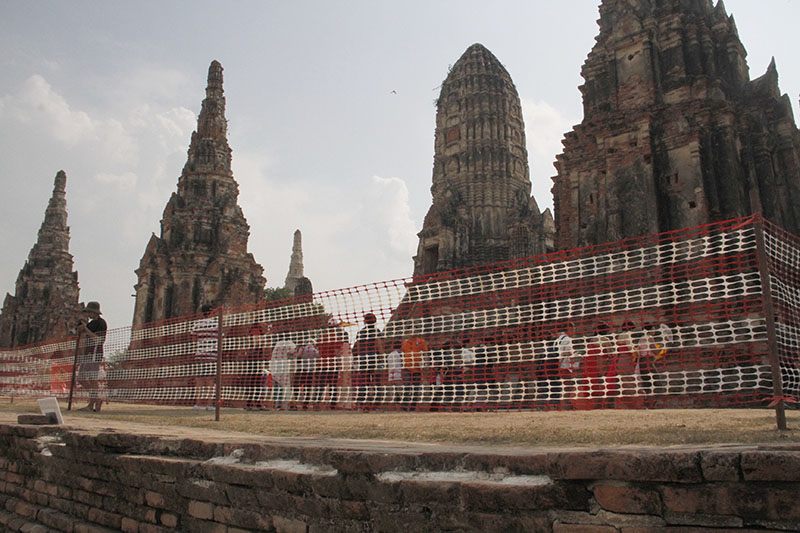 Related stories:
Romcom Fever Triples Ayutthaya Tourism: Officials