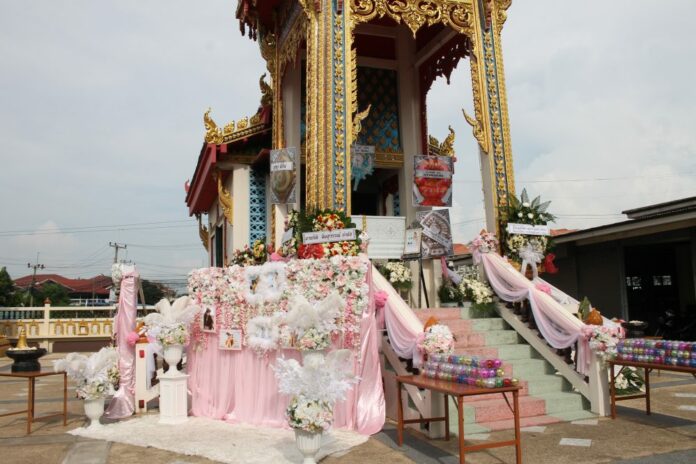 AYUTTHAYA — Family members, relatives and friends of the bride-to-be killed did not wear black Thursday when they attended her funeral in Ayutthaya province.
The crematorium inside Wat Kan Ham in Ayutthaya's Utai district did not look somber as per custom this morning, but was decked out in white and pink for loved ones to bid their final farewells to Atita Piriyakuldet at a wedding-themed funeral.
Kittikorn Piriyakuldetch said he hosted the funeral for his daughter, who died Saturday at 24 after a car rear-ended her motorcycle.
Kittikorn, 52, said he organized the event because he didn't want attendees to be sad. He also he wanted to do one last thing for his daughter, who was about to get married to her American fiance Derrick Gibson. The pair had just gotten engaged April 22.