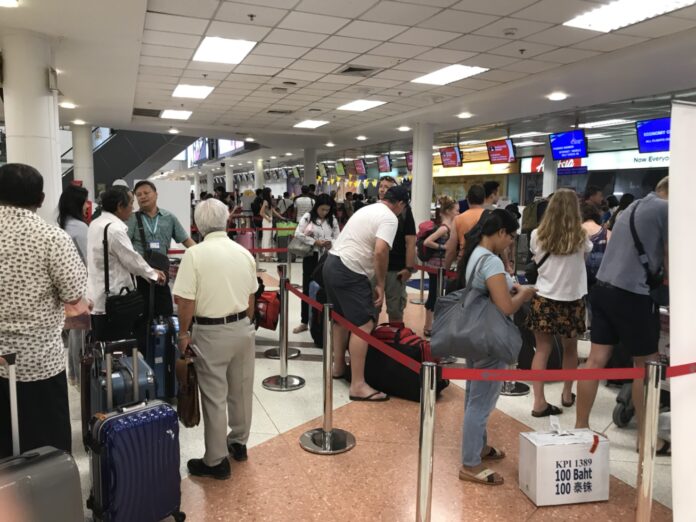 BANGKOK — The decision to build new airports at two top tourist destinations was welcomed by the head of the tourism department Friday as a means to support ever-growing tourist arrivals.
Two days after the national airport operator announced it would build two new airports to service Chiang Mai and Phuket, Yuthasak Supasorn, director of the Tourism Authority of Thailand, said it was a good sign for the industry, which is a significant source of income to the country.
"It would help ease the congestion in both places," he said. "Especially for Chiang Mai's airport, which doesn't operate at all hours, the expansion will be of great help."
Nitinai Sirismatthakarn, president of Airports of Thailand, or AOT, said Tuesday it approved 120 billion baht to build the new airports over the next five years and expects them to be operating by 2025.
He said both would have capacity for 10 million passengers and international flights annually.
Last year, 9.9 million passengers passed through Chiang Mai's airport (CNX), while that of Phuket (HKT) welcomed 16.2 million passengers, according to AOT.
The airport servicing Chiang Mai will be to the south in Lamphun province, while the one for Phuket will be north of the island in Phang Nga, Nitinai said. Both will be about 30 kilometers from current airports.
Yuthasak said he believes they will boost tourism in the areas they will be built.
"It's actually pretty packed [in Chiang Mai and Phuket]," he said. "Building new airports there will help feed tourists out to the less popular destinations in the provinces."