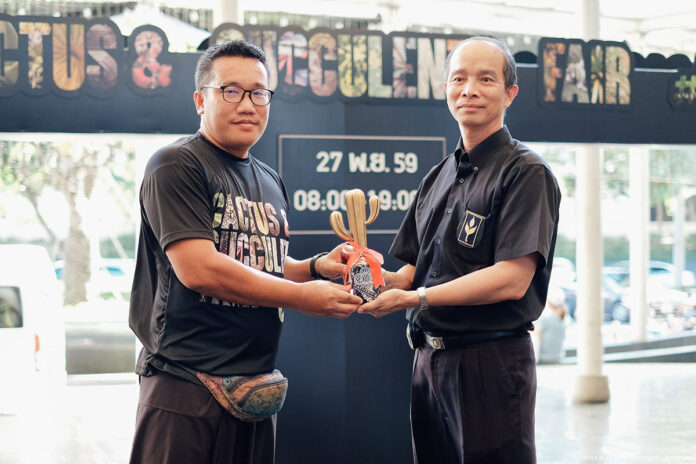 BANGKOK — Fans of spiky, water-retaining plants can buy, trade and compete in a plant beauty contest this weekend.
The Cactus and Succulent Fair to be held this weekend at The Nine Center Rama 9 will feature about 300 plant shops and a contest for anyone to submit their plant for judging by professionals.
"Succulents and cacti really answer to the gardening needs of urban people," Dusit Mukdasanit, president of the The Ornamental Plants Association of Thailand said. "You only need a meter of space to have 40 to 50 plants. If you have a pot, then it only takes up three inches of space. It's fun to have."
Participants can also get their hands dirty in a succulent gardening workshop, and paint cacti and plant pots in watercolors. Loaded aficionados can also place a bid on rare plants at a plant auction.
Experts from the Ornamental Plants Association will also be the judges of the most beautiful cactus or succulents competition. There is no cash prize, but winners will receive a trophy.
"It's really a national gathering for both professionals and amateurs," Dusit said. "The market for cactus and succulents is really booming right now."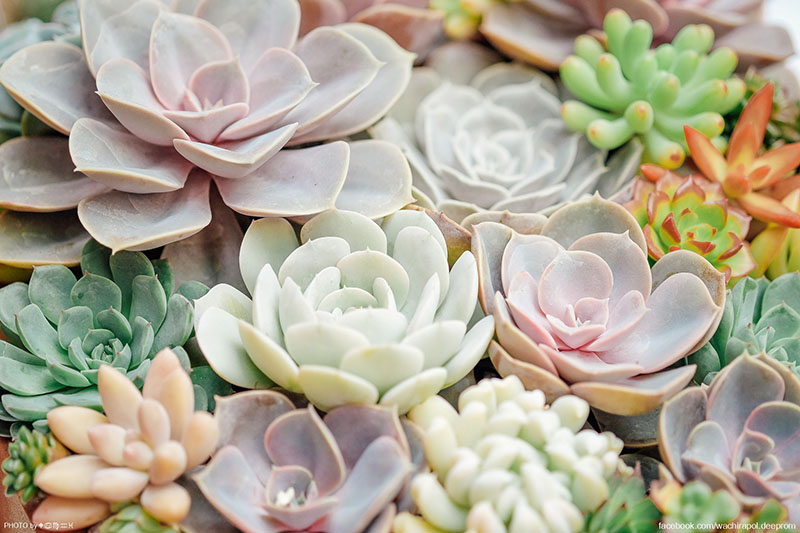 Dusit said he is part of a Facebook group of about 70,000 plant merchants and another of 10,000 cactus and succulent fans.
Dusit said the succulent that came into popular use in recent years as the "hipster plant" is the succulent Echeveria, called kularb hin in Thai, literally meaning "stone rose." He said the supply of the popular plant spread from Korea, where Echiverias grow in fertile numbers, through China and into Thailand.
Although Echiverias are popular, so are Haworthia succulents. Tropical succulents found in Thailand include Adenium (chuan chom), Viper's bowstring hemp (lin mongkorn) and Crown-of-thorns (poysian).
"It's very hard to grow them in Bangkok. They need the cold, or else they will die. A lot of people buy some, but they die really quickly," Dusit said.
This is the 12th incarnation of the binannual fair usually held in June and November. Dusit said the 4,000-to-5,000 attendees usually include Chinese, Taiwanese, Korean and Japanese who come to purchase Thai plants.
The 12th Cactus and Succulents Fair runs 8am to 5pm on Saturday and Sunday. The closest station is Airport Rail Link Hua Mak Station, where shuttle buses will leave every 30 minutes from noon to 8pm.