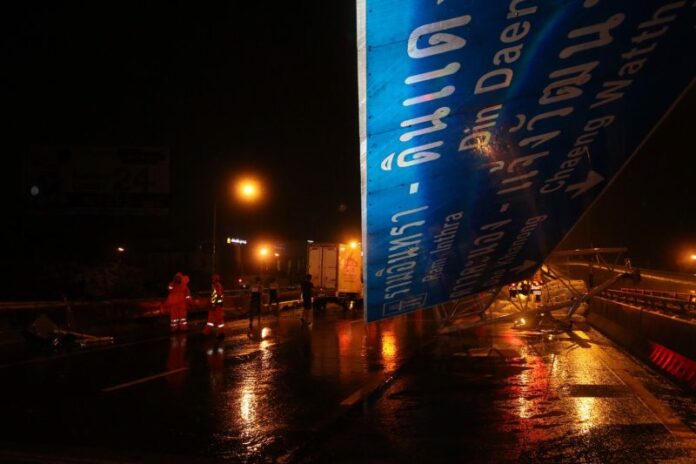 BANGKOK — A man was charged with reckless driving after losing control of an ice truck, causing it to slide out of its lane and knock down a highway sign early Monday morning on Sirat Expressway.
Early morning rain proved troublesome for Thanet Parachit, 21, who lost control of the truck on the wet expressway at about 2:30am and crashed into a signpost near the Srinagarindra Road offramp. Thanet was not injured.
Lt. Col. Ekkasit Toadithep of the expressway police said it was one of seven accidents blamed on the overnight downpour.
Rains are expected to continue throughout the week, the meteorological department announced Monday.