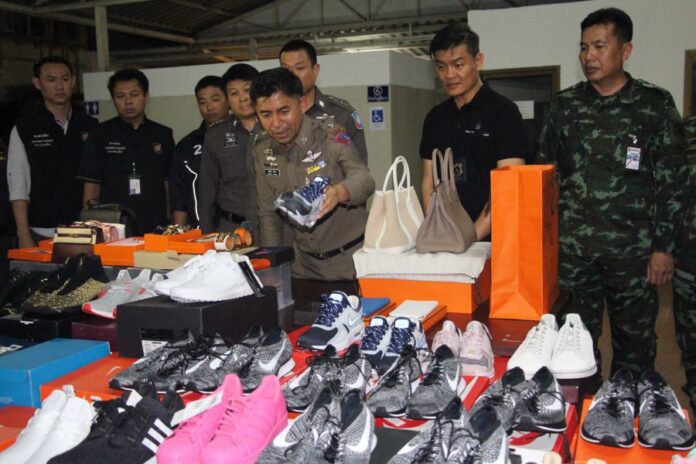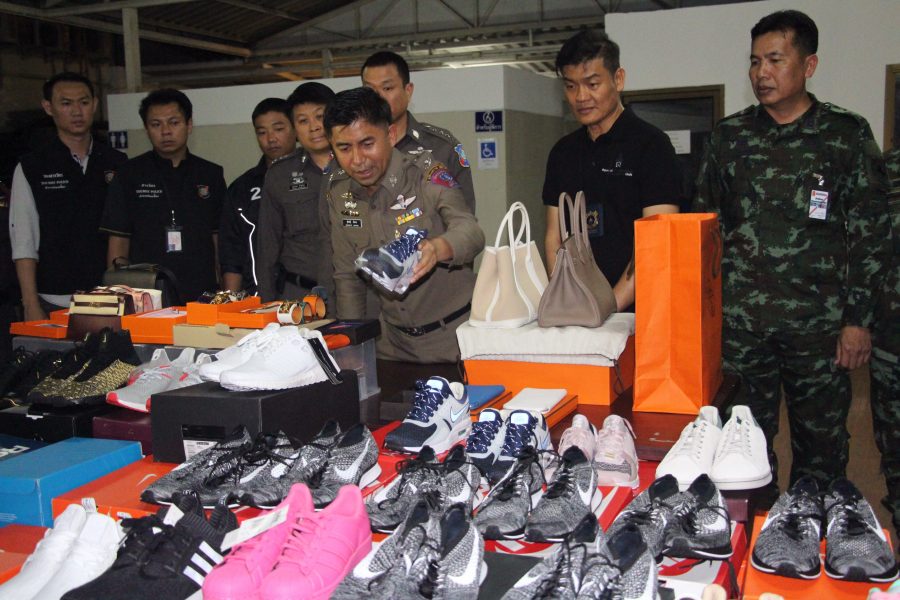 BANGKOK — Police got a late start to the online shopping season Sunday night, but still came back with a haul of 4 million baht worth of untaxed shoes and bags sold by an Instagram shop.
The bust was made after an undercover officer contacted Instagram seller "Brandnamemafia," a popular shop with more than 40,000 followers, to inquire about a Hermes handbag selling for 549,000 baht. The seller, 30-year-old Prisanan Pongpipatwet, agreed to meet at her home, where police took her into custody and seized her goods at about 11:30pm.
Inside Prisanan's townhouse in Bangkok's Suan Luang district, officers found 280 pairs of Nike, Adidas and Reebok shoes and 23 luxury brand name bags and accessories with an estimated total worth over four million baht.
Police Maj. Gen. Surachet Hukpal, who led the raid, said a customs investigation led them to Prisanan, who like other sellers importing and selling goods tax-free, frequently traveled in and out of the country to buy goods for the online shop or asked friends to carry the goods with them.
He said some sellers were graduates who had studied abroad and did this instead of finding a regular job.
Prisanan will be charged with importing goods illegally, which is punishable by up to five years in prison and a fine of no more than 200,000 baht.