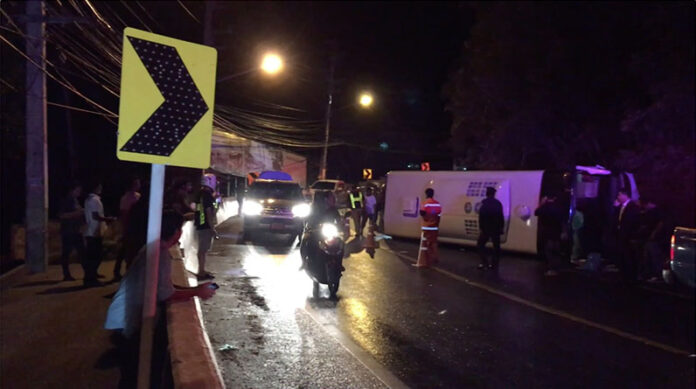 SAMUI — Sixteen tourists from China were injured Sunday night when their bus overturned on the popular island of Samui, police said.
The tourists were from a tour group that had just landed at an airport on the mainland and was en route to their hotel on the island, according to a police report.
Santi Hankhwa, the 24-year-old driver for the bus, which was operated by a company called Samui Sunshine Holiday Tour, told reporters he lost control of the vehicle as he approached a turn, which toppled as it slid into a roadside ditch.
Police said they would question Santi and ascertain the cause of the accident before filing charges against him.