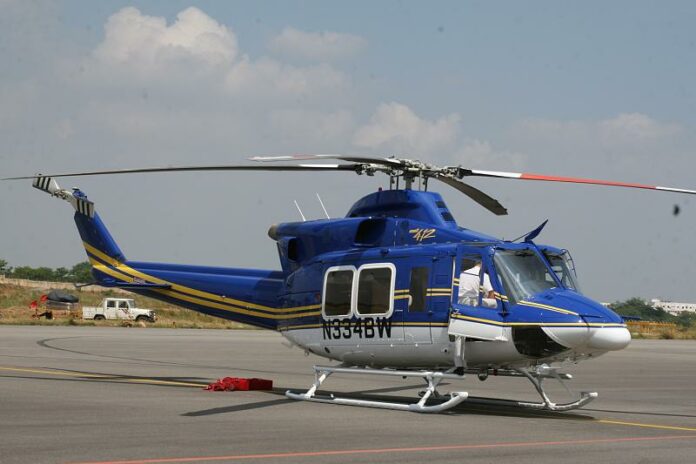 JAKARTA — A search team on Sunday found the wreckage of an Indonesian army helicopter and rescued an injured pilot three days after the aircraft disappeared on Indonesia's part of Borneo island. Four people are still missing.
The Bell 412 EP helicopter was carrying five soldiers, including two pilots, to Long Bawan, a remote town near the border with Malaysia, when it lost contact with its base in North Kalimantan province minutes after taking off on Thursday.
Army spokesman Brig. Gen. Sabrar Fadhilah said the wreckage of the 3-year-old helicopter was spotted Sunday in a remote area of Malinau district in the same province.
He said rugged, forested terrain and bad weather made it difficult to reach the site. Rescuers are searching for the four missing soldiers.
"We hope we can rescue the rest of the victims safely," Fadhilah said. "An investigation is underway to find what caused the crash."
The helicopter was carrying about 400 kilograms (880 pounds) of supplies to deliver to border patrol troops.
Indonesia, a sprawling archipelagic nation of more than 250 million people, has been plagued by transportation accidents in recent years, from plane and train crashes to ferry sinkings. Overcrowding, poor infrastructure and unenforced safety rules are often to blame. The military, which suffers from low funding, has also regularly suffered airplane and helicopter crashes.
In 2013, a MI-17 amy helicopter carrying seven soldiers and 12 civilians crashed during a mission to build a border post in North Kalimantan, killing 13 people on board.