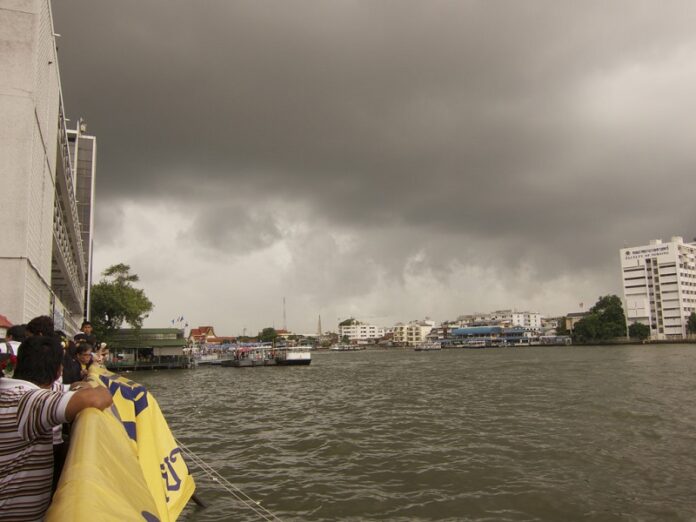 BANGKOK — Bangkok is due to see more rain this week, said the Meteorological Department Monday.
After Monday morning's rain caused worsened traffic and a number of car accidents, City Hall's flood control center said there would continue to be scattered rainfall in Bangkok all day today.
Rain and variable weather conditions caused by the summer thunderstorm will extend throughout the country until Wednesday, the Meteorological Department announced.
Up to 60 percent of Bangkok and its vicinities will be subject to rains and strong winds today before that figure drops to only 10 to 20 percent from Tuesday to Saturday.