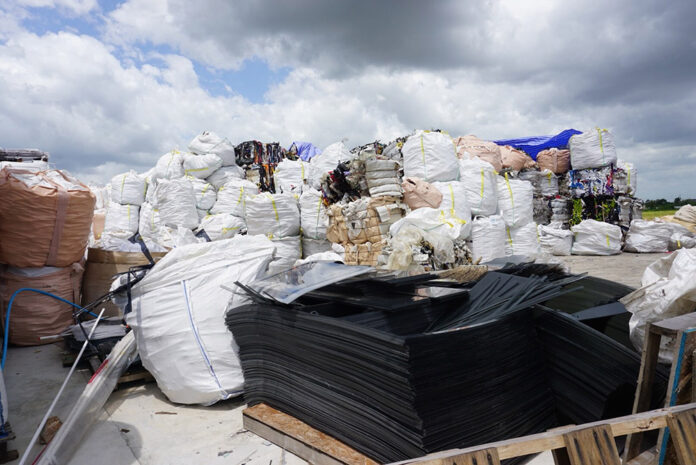 BANGKOK — As more piles of illegally imported trash draw fresh police action, environmentalists believe it was a junta move to rewrite the rules two years ago that opened the door to the surge of foreign trash.
Environmental concerns are peaking following raids on nearly 20 illegal e-waste plants this month, including a plant shut down Tuesday in southeast metro Bangkok. Now attention has turned to a 2016 junta order some say fueled the explosion of imported trash. The order, passed by the junta leader's absolute power, allowed such factories to be built legally anywhere, regardless of existing zoning.
"It made it easier," said Penchom Saetang of Ecological Alert and Recovery Thailand, an environmental foundation researching toxic and chemical waste. "The number of factories has rapidly increased. … It's quite obvious that there's a correlation."
Read: Trashland: Thailand Drawing Tons of Foreign Garbage
The order instructed the deregulation of "obstacles from the laws" that blocked government efforts to solve problems related to solid waste. It described the issue as "a national priority that needs to be addressed urgently in both the short- and long-term."
Those regulations, therefore, were suspended and amended to help "advance the country's economic development."
Among the businesses exempted from urban planning regulations were factories which sort and bury garbage, including factories that recycle electronic and industrial waste.
Sixty-seven such new factories were registered in the one-year period between the time the order was issued and January 2017, according to data from the Department of Industrial Works.
Greenpeace Thailand's director agreed the order has likely made it more convenient for the waste to flow into the country to supply demand in the industrial sector.
"The point is electronic waste can be used as fuel in waste incinerators, as well as unrecyclable plastic," Tara Buakamsri said. "This order has eased restrictions for incinerators and waste factories."
Police have stepped up a crackdown on companies illegally importing waste in recent weeks. The operation, led by deputy police chief Wirachai Songmetta, has led to raids on 18 unlicensed e-waste factories, mostly located in Samut Prakan, Chachoengsao and Pathum Thani provinces.
Gen. Wirachai said all 18 factories will be prosecuted and denied accusations that some owners have tried to lobby police to stop the raids.
He added that the perpetrators are "foreigners who have exploited Thailand, taken their money back home and left pollution behind."
Penchom, of the environmental foundation, said the illegal plants are only part of a problem spurred by the deregulation.
"Although some factories are illegal, our country is now open freely for waste import," Penchom said. "Thai laws encourage that."
Related stories:
Trashland: Thailand Drawing Tons of Foreign Garbage