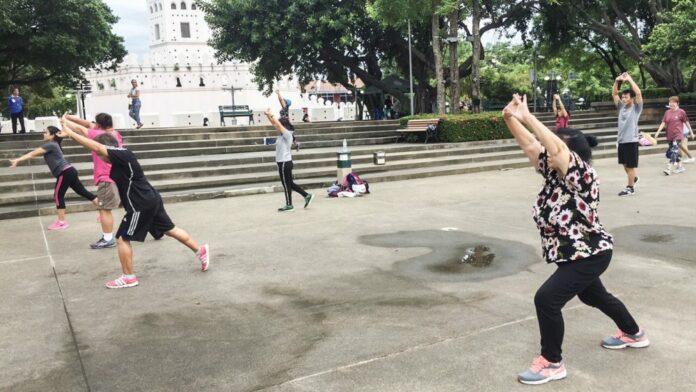 BANGKOK — It won't be formal occasion when the capital's first ambitious cultural biennial opens next month. To join its ceremonial opening, just slip into some activewear and duck under a bridge to do some heart-pumping stepwork.
It's only two weeks away from the first-of-its-kind Bangkok Biennial. Kicking off July 1, it will open with a very simple ceremony: standing to the national anthem, doing some  aerobics and cutting a ribbon.
The opening ceremony will start at 6pm on July 1 beneath the Rama VIII Bridge on the Thonburi side, next to the Rama VIII Park.
Read: Marvel at 150+ Artists at 1st Bangkok Biennial
Afterward visitors can check out Coop group exhibition on Phra Sumen Road and see art films on the rooftop at Cho Why's Cinema Taipei.
The Bangkok Biennial – not to be confused with the more commercial Bangkok Art Biennale – will see more than 200 local and international artists showing works at over 70 pavilions. While most of them are located in the capital city, others will be going in Chiang Mai, Khon Kaen, Pattani, Narathiwat and Chachoengsao provinces. A few others will even be held abroad in Taiwan and Japan.
Learning more about its origins or purpose is hampered by the organizers' bizarre decision to remain anonymous out of what they say is a desire to keep the focus on the concept.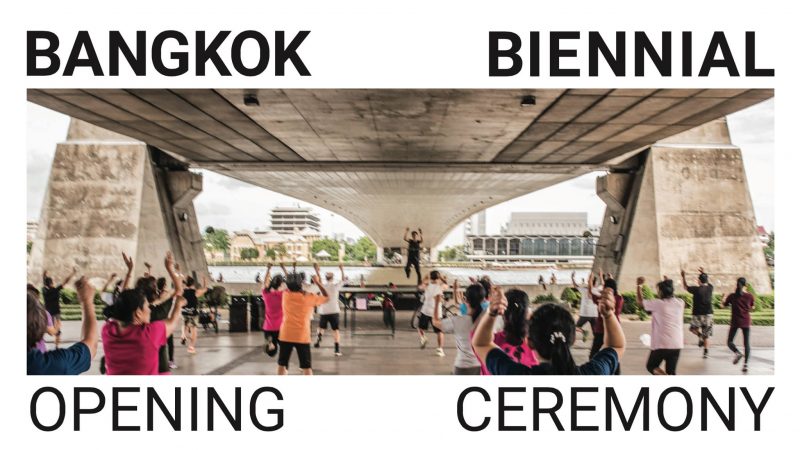 Related stories:
Marvel at 150+ Artists at 1st Bangkok Biennial