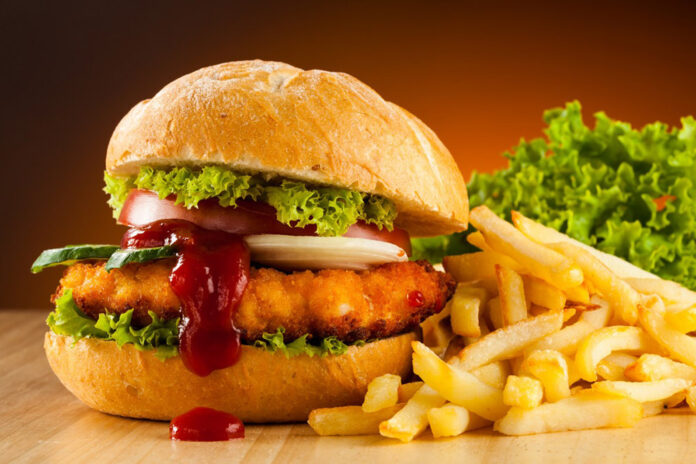 BANGKOK — The president of a consumer organization on Monday said he believed the food business will not be affected by a new regulation which will ban the production, import and distribution of products containing trans fats.
Chanpen Wiwat, president of the Foundation for Consumers, said he thought local food companies would be able to adjust to the regulation on time, which will forbid the use of trans fatty acids in food.
"It shouldn't be a problem. Some entrepreneurs have already stopped using trans fats in their products," Chanpen said on Monday, adding that some branches of Tesco Lotus Express now display signs to show its bakery items not longer contain the fats.
"People use trans fats because they're cheap and tasty," Chanpen said. "But in fact, we don't really need them because they destroy our health and can be replaced by butter."
While some were concerned that butter's higher price may increase the cost of products, Chanpen said manufacturing processes could be adopted to cut costs.
The order, issued by the public health ministry on Friday, will be effective within 180 days after once published in the Royal Gazette. The date has not been announced.
Trans fatty acids or partially hydrogenated oils are commonly found in several types of food from potato fries and margarine to doughnuts and cookies. The oils elevate the amount of "bad" cholesterol in the bloodstream and lower "good" cholesterol levels, resulting in higher risk of developing heart diseases, stroke and diabetes.
The World Health Organization has urged all countries to ban the artery-clogging fats which have health risks and cause premature deaths. Denmark was the first nation to ban trans fats in 2014, followed by several other nations such as Norway, Iceland, Hungary, Austria and Switzerland.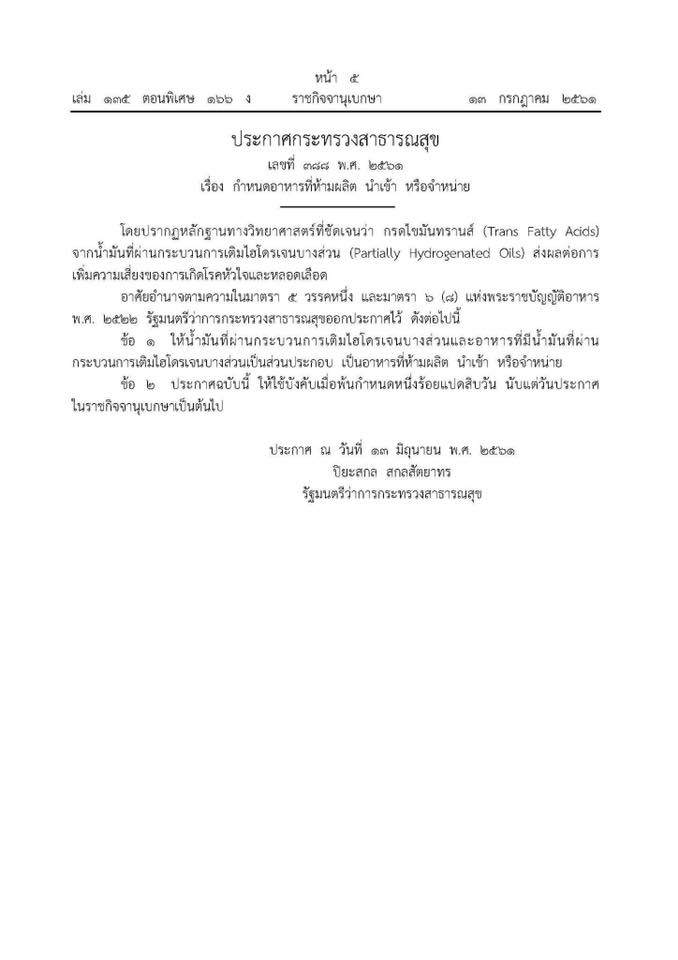 Related stories: