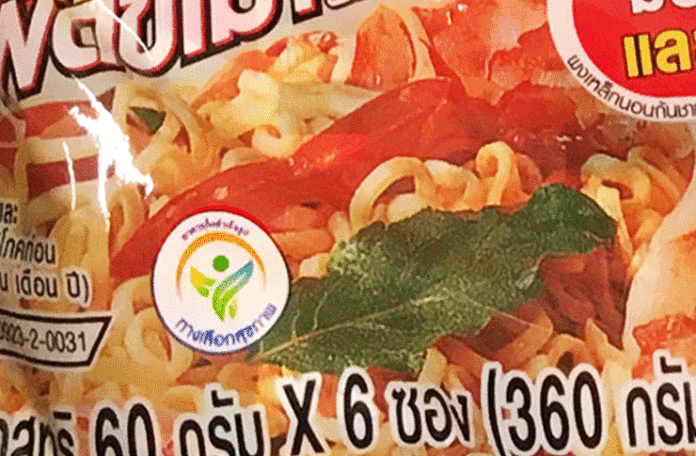 BANGKOK — Since early this year, a person with leafy arms has begun appearing on food packaging to signify the difference between shameful midnight snacks and healthier fare.
With the obesity rate now at nearly one-in-three adults, public health policy is taking a two-prong approach to the sugary drinks and salty snacks seen as the problem: Label acceptable products and tax those that aren't.
"The rapidly increasing level of obesity due to sugar and sodium consumption is worrying. If not taken care of, the problem will be such a strain on primary health care that the government could go bankrupt," said Visith Chavasit of Mahidol University's Institute of Nutrition.
Read: Thailand Drowns in Sugar to Slake Thirst for Big Prizes
The labels – humanoid figures with leafy bodies – is part of the Healthier Choice program, which began a year ago but only officially launched Aug. 31 with only 20 products, a number that grows every day.
"The program got off to a slow start because we had to approve food companies and wait for them to change their packaging. Now we can see more products in the market, and have more public awareness about this educational tool," said Wantanee Kringsinyos of the Institute of Nutrition of Mahidol University.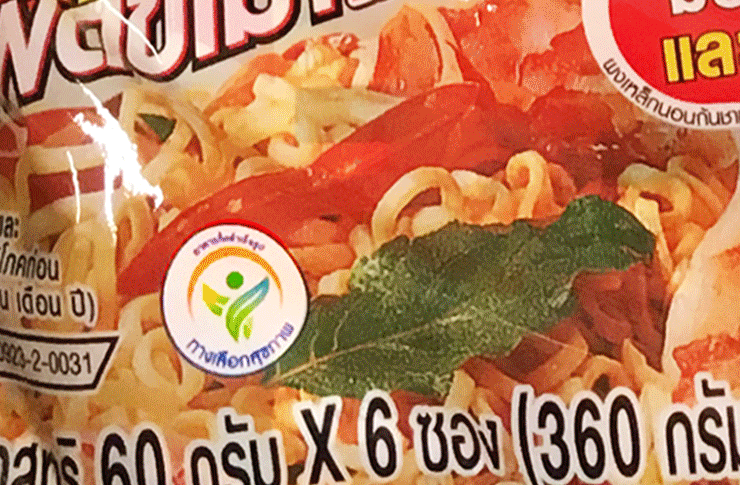 Nationwide, excessive consumption of salt and sugar from street and processed foods combined with increasingly sedentary lifestyles have driven obesity levels to an alarming 10 percent of children and about 30 percent of adults, Visith said.
With it comes an increase in associated health problems hitting people at younger ages, such as heart disease and diabetes. Thailand has the highest rate of death from such noncommunicable diseases in ASEAN – 0.6 percent compared to a regional average of 0.4 percent.
Carrot and Stick
Apart from dangling low-sodium carrots, the other approach involves prodding people to eat better with a sugar tax.
According to the Thai Health Promotion Foundation, a 500ml bottle of Oishi Honey Lemon Green Tea contains 54.5 grams of sugar, slightly more per volume than Coca-Cola. That's three days worth of the amount of sugar recommended for consumption and more than double the 20-gram maximum recommended by the foundation.
Last year in May, the junta's reform steering assembly approved a tax that will mean higher prices for things like Oishi, Ichitan and other sweet drinks.
Drinks with more than six to 10 grams of sugar will be taxed by 20 percent, and super-sweet beverages with over 10 grams of sugar will be taxed 25 percent.
"The sugar tax will be signed soon by the cabinet, but that doesn't mean it will be implemented immediately. There will be a grace period of two years to allow the commercial sector to adjust their products," said Nonarit Bisonyabut, a think tank economist with the Thai Development Research Institute.
The grace period, Nonarit said, would provide ample time for the industry to adjust without adverse impact.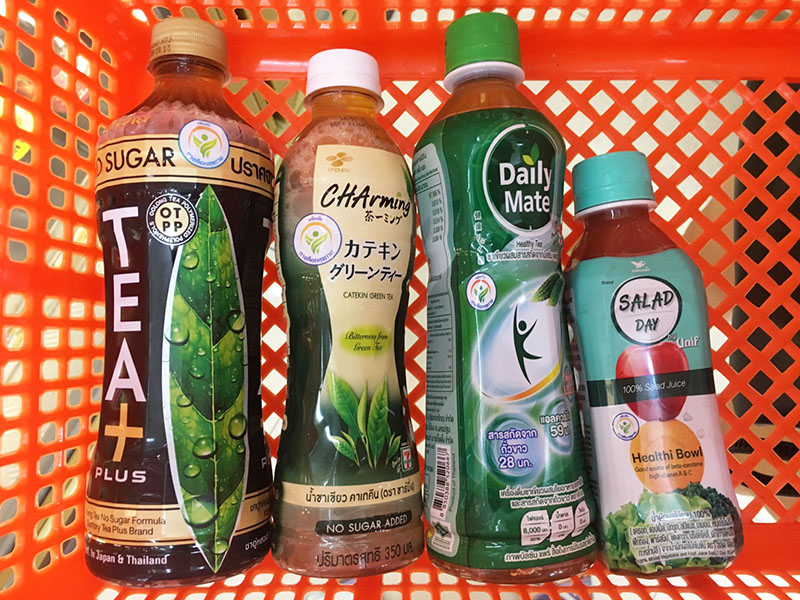 "I hope that manufacturers will adjust their products so they benefit consumers. Even companies known for for making sweet drinks should know that there will be less demand for their drinks because of the higher price," Nonarit said.
A Thai Beverage Association representative said the group had no position on the tax, and it was up to individual producers to deal with it.
When the tax was announced last year, the colorful CEO of a popular sugary tea company said it should be evenly applied.
"As a producer, I'm ready to comply with government regulations," Ichitan CEO Tan Passakornnatee said in April. "However, the tax should be carried out fairly across all segments of the market, both big and small companies."
Tan added that Ichitan would decrease its use of sugar and adjust the price of its products.
A product manager with vegetable and fruit juice maker Uni-President Co. Thailand said producers are already prepared to adjust to changing consumer habits.
"We already know that people are concerned about being healthy and consuming less sugar," said Wichuda Jetjamnongsakun, a Unif product manager.
Still, the sugar tax only applies to sugar in beverages, not the sugar, fat or salt found other food products.
Nonarit the economist said the approach will be more effective if it's expanded.
"If obesity is to be attacked economically," Nonarit said, "a tax on sugary beverages is only the beginning. Taxes should extend to other foods."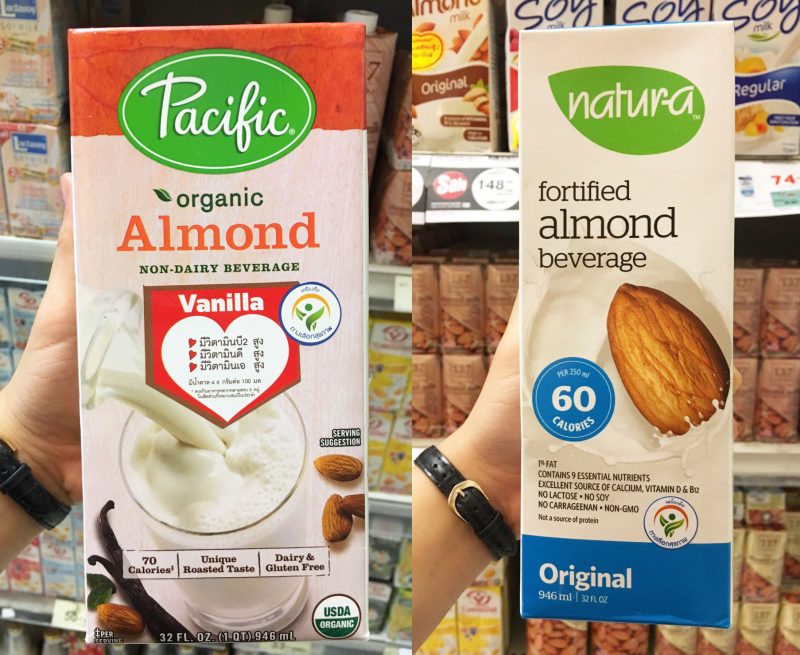 While an extra 10 baht or 15 baht on sugary drinks under the sugar tax may not deter consumers from their favorite sweet drink, Nonarit said, most consumers will opt for a cheaper, healthier choice.
The idea is similar to higher tobacco taxes: As bad habits become more expensive, a portion of users change their ways.
Leaf-Man Label
Some won't be deterred by either tax or labels, but Visith believes it's a good start.
"Thai people are addicted to sugar and sweetness," Visith said. "Most of this sugar comes from actively adding it to food, such as guay tiew and coffee. So when someone buys a product with our logo on it, they might think it tastes bland and buy a sugary drink instead. Still, at the very least, I hope they realize what's a healthy purchase and what's not."
That's the idea behind the Healthier Choices Nutrition Symbol. The easy-to-see logo found on products which acceptable amounts of sugar, sodium and fat is a way to raise awareness for people who lack knowledge about nutrition, he said.
"With the low level of education in Thailand, most people don't read the nutrition facts label on the backs of products, much less bother to calculate the percentages and calories," Visith said.
The symbol is granted for use on products by a joint committee drawn from the FDA, Institute of Nutrition and industry, Visith said. The right to use the seal costs 10,000 baht per product and expires after three years. For now, the fee is waived until June 30. The symbol can be applied to both Thai and foreign products, and the approval process for a single product takes about 10 working days, the institute's Wantanee said.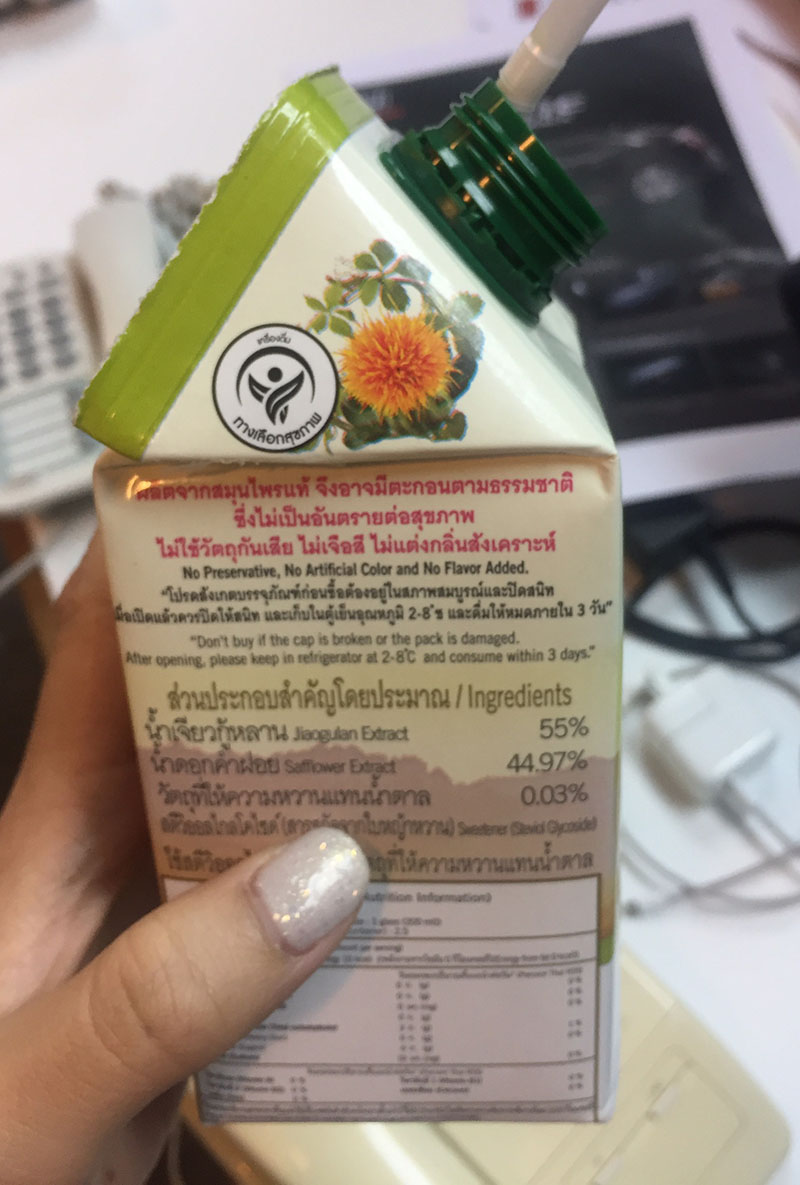 There are six Healthier Choice Nutrition Symbol seals, each for different types of products: frozen meals, beverages, seasonings, dairy products, instant foods and snacks. Many drinks in 7-Eleven have already been labeled, with other categories to follow throughout the year, Visith said.
Sugary drinks such as bottled green teas, juices and cocoa are one of the main culprits of sugar overindulgence, since they contain an average of 12 grams of sugar per 100 milliliters. The Healthier Choice symbol, therefore, set its maximum at 6 grams of sugar per 100 milliliters, or half of the average sugar content.
"If drink companies can slash their sugar use in half, that is, use six grams or less sugar per 100 milliliters, then they can have the seal. If not, we do not give them the seal," Visith said, when asked whether juice giants such as Oishi or Ichitan had won approval to use the seal.
Sweet Teeth
The labeling system will allow for products to contain up to six grams of sugar. However, additional sugar substitutes, such as low-caloric sweeteners aspartame or saccharin are allowed.
"We really had to comply with the sugar substitutes, because Thai people have such a taste for sweet food and drinks. Some drinks may say zero percent sugar, but they still sweeten it with Stevia or other sweeteners," Visith said. "Still, these sugar substitutes can be up to 300 times sweeter than sugar, so you can't put much into a product anyway. Also, they have very little caloric value."
Allowing sweetener substitutes to be used to possibly evade the sugar tax or grab the Healthier Choice logo, however, is a point of concern for Nonarit.
"We should be wary of sweeteners used in substitution of sugar, especially ones that are detrimental to health," he said. "The sugar tax isn't the sole mechanism expected to finish off obesity. People should inspect if the substitute sweeteners being used are detrimental to health or not."
Salt and Fat
The five other Healthier Choices Nutrition Symbol address fat and sodium consumption in frozen meals, seasonings, dairy products and instant foods and snacks.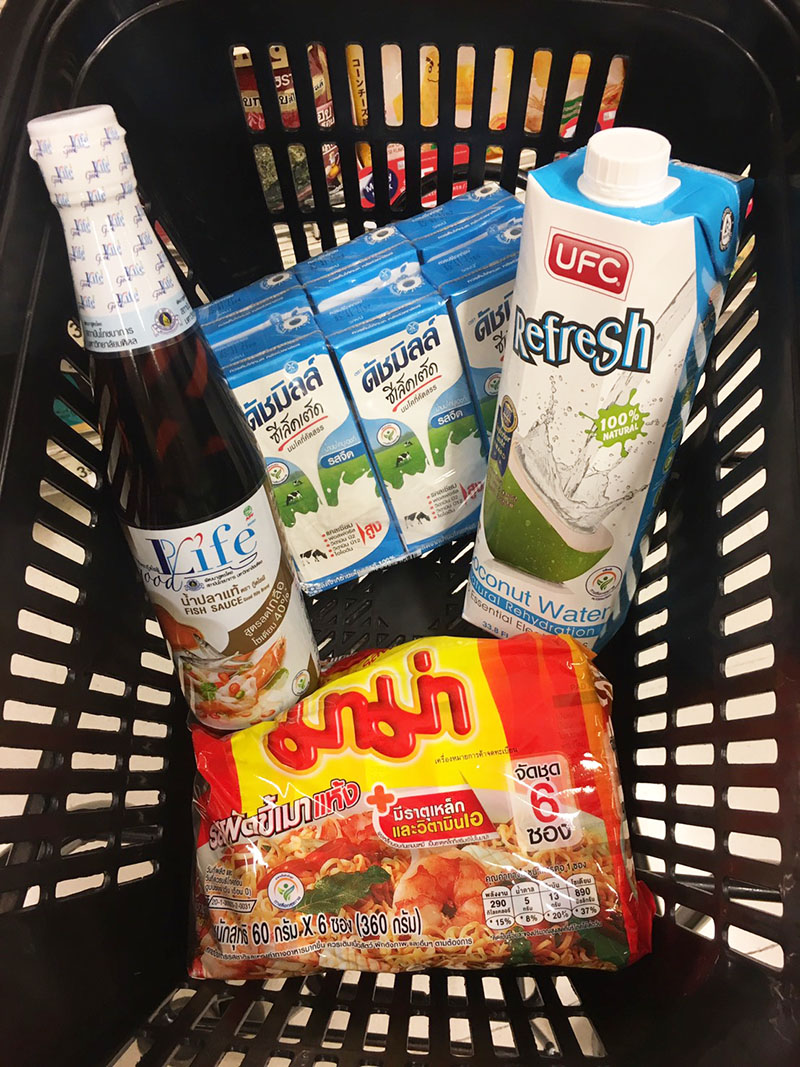 For example, fish sauce must have six grams or less of sodium, while soy sauce and other seasonings must have less than five grams of sodium per 100 millilitres. Instant noodles and congee must have only a gram of sodium or less per 50 grams. Healthier Choice snacks must have less than 6 grams of saturated fat and 0.5 grams of sodium per 100 grams of say, chips.
"It will be years before the labeling system is fully implemented," Visith said. "After 13 years, a Singaporean equivalent has only labeled about 1,000 products." he said.
Visith sees the seal as a longtime project that will increase recognition and trade of healthier products throughout ASEAN.
"It's a good thing we're starting to do it," Visith said. "Malaysia, Brunei and Vietnam will soon follow, and then ASEAN countries can learn to recognize each other's healthier choice seals as we trade with each other."
Related stories:
Plus is More: Fashion Without Boundaries for Bigger Times