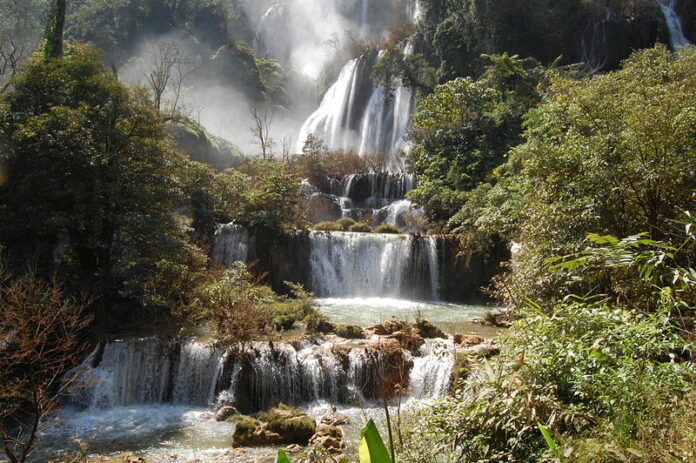 TAK — The highest waterfall in the country was closed to visitors Tuesday morning due to heavy rain and flash floods.
Tourists will not be allowed to visit Thi Lo Su Waterfall, located in the Umphang Wildlife Sanctuary in Tak province, until further notice.
They also closed entry to all of the sanctuary as well as rafting on the Mae Klong River.