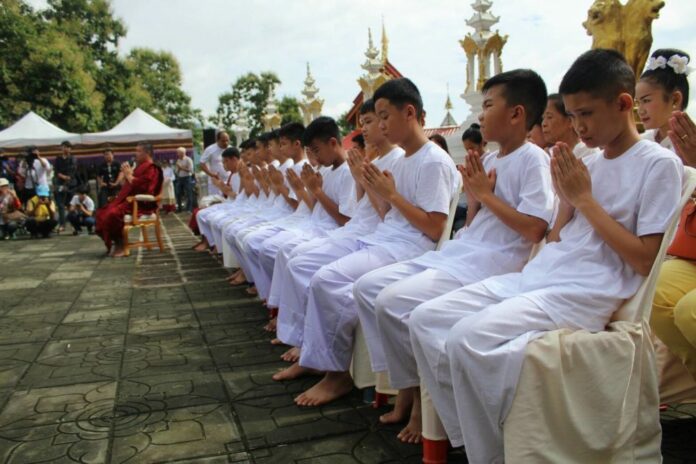 CHIANG RAI — Nearly a week after being discharged from hospital, most of those recently rescued from a flooded cave gathered Tuesday at a temple to ordain as monks.
Wearing white, the Wild Boars football team gathered for an ordination ceremony this morning at Wat Phra That Doi Wao in Chiang Rai's Mae Sai district, two weeks after they were rescued from inside Luang Nang Non cave, where they were trapped for 18 days.
Not all the boys ordained as Buddhist monks. Adul Sam-on, who is Christian, was at a church to perform a Christian ceremony.
The 11 boys and their 25-year-old coach will have their heads shaved later today prior to the ceremony. They will remain in the monkhood for a fortnight until Aug. 4.
The gesture was meant to honor Lt. Cmdr. Saman Kunan, or "Sgt. Sam," who died during the cave rescue operation.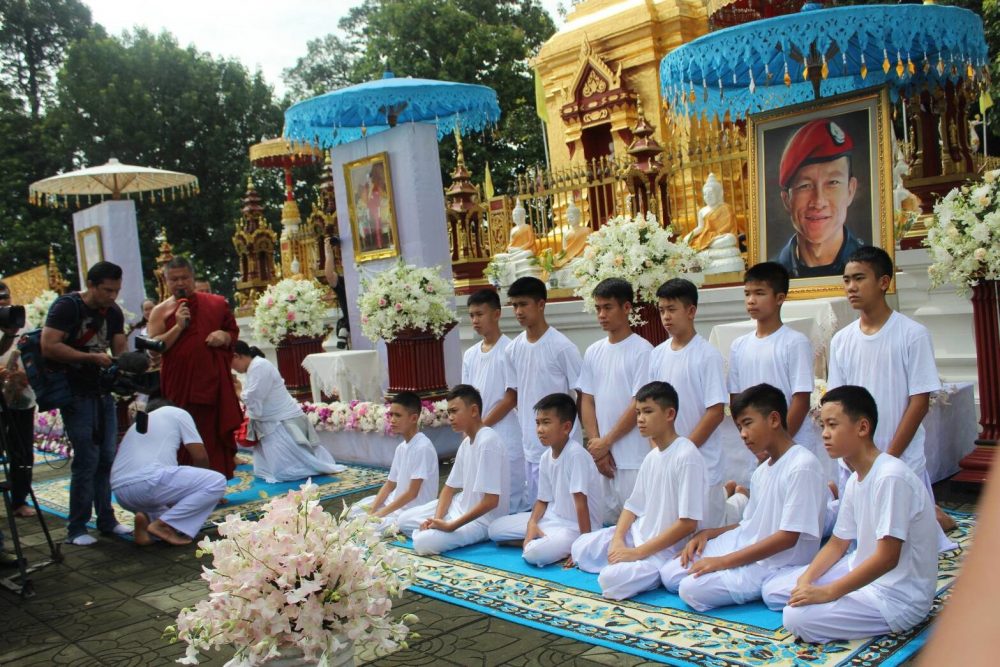 Related stories: