Top: Shwe Zin Thin, a 23-year-old Burmese migrant residing in
Thailand's Ranong province. Photo: Shwe Zin Thin / Courtesy
Kyaw Kyaw Naing wakes before the sun to start his first shift at 5am. At 11:30am, he gets a three-hour break before going back to work again until nearly midnight.
Kyaw is a son, husband and father who waits tables 15 hours every day at a restaurant in the southern Thai province of Ranong. It's the only means of support for his elderly parents, wife and infant son.
Due to financial hardship back home, Kyaw's family brought him from Myanmar's Long Lo community to Ranong when he was 6 – nearly three decades ago. Over half of his life was spent working in a charcoal factory. There just wasn't time for school.
But Kyaw never gave up his dream of learning, and now technology is helping him achieve it. After earning an education certificate online from the Australian Catholic University, Kyaw, who works at the Farmhouse Restaurant in Ranong city, wanted to keep going. Today he's working toward a degree in Business Administration from what was founded as the world's first tuition-free, accredited online university.
Access to education is a major obstacle for migrants and refugees, and not only in Thailand. Though there's a long way to go before higher education and career advancement are available to all, five people interviewed for this story say technology and financial assistance are making it possible for them.
Kyaw is among hundreds, if not thousands, of migrants and refugees residing in Thailand who are hustling to find a better life through university-level education.
"I try to spend one to two hours during break to study, then I try to do my assignments when I get free at work, especially when there is no customer," Kyaw said.
Now that he's in school, he's upgraded his dream to starting a business after graduating, something legally challenging but not impossible for a non-citizen.
"I'm happy and feel like my dream to be an educated person is coming true," Kyaw said.
Doors Shut
For decades, Thailand has been a destination for millions of migrants and refugees fleeing conflict and poverty. Officially, there are at least two million documented migrants and more than 90,000 refugees in Thailand, according to UN agencies. Those counts exclude migrants in the country illegally and unregistered refugees.
Only a handful of their children are enrolled in Thai schools, despite education law granting universal access to basic education since 2005.
Fear is the main force keeping the undocumented out of the classroom. Any contact with the authorities, they worry, could lead to them being thrown in a detention center. Some migrants, even the documented, cannot physically attend class because they must care for their families, and some children are not allowed to leave refugee camps without obtaining official permission.
Many instead turn to an underground education system offered by non-governmental organizations. Migrants visit informal learning centers. Refugees go to ad hoc "schools" setup in their camps.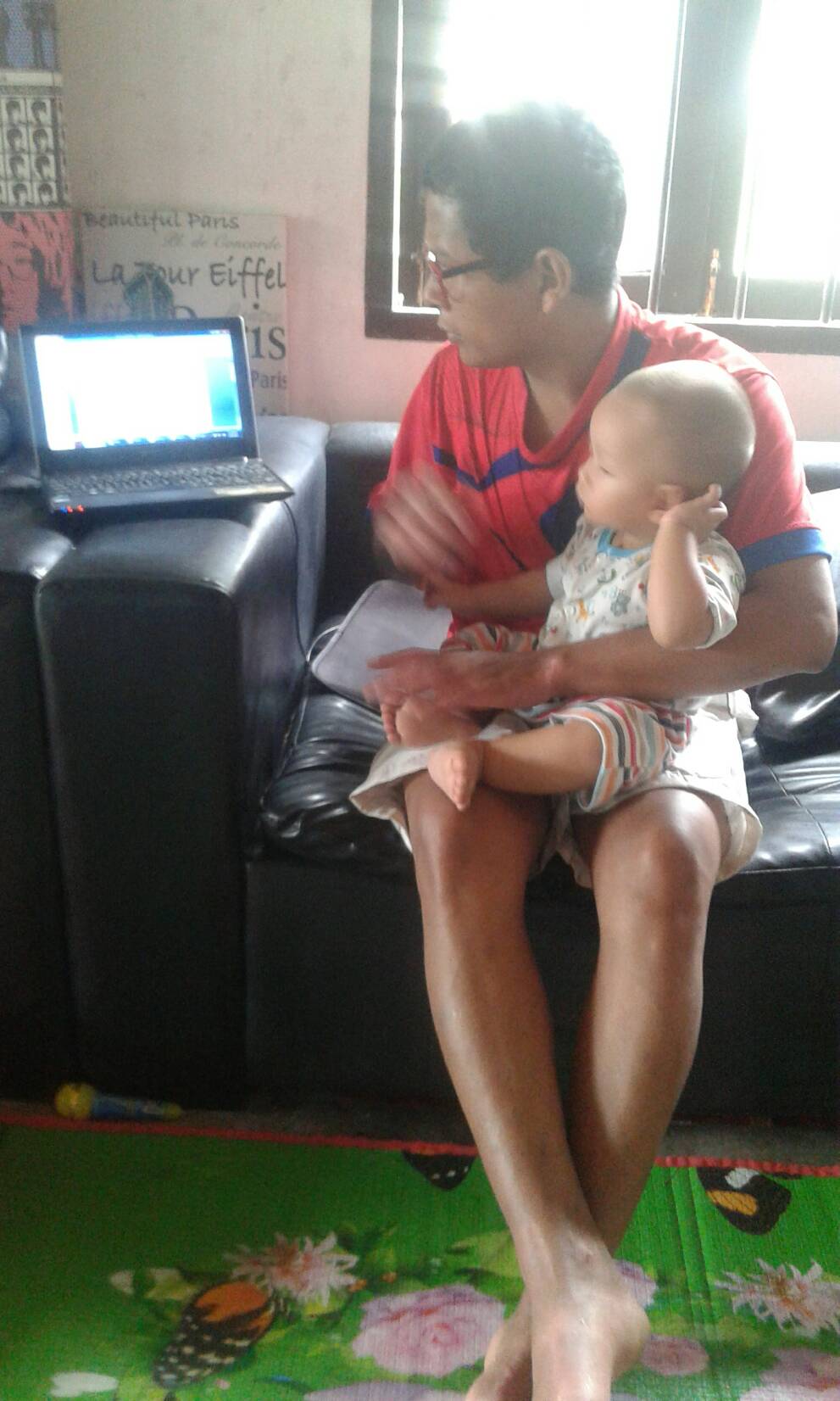 Few complete school and even fewer attain a university-level education.
Those who try are often blocked by fundamental barriers such as poverty, a lack of proper identification or their inability to speak Thai.
Refugee children living inside refugee camps obtain education through an "ethnic education system" in which curriculum is based on the predominant groups. That means schools with mostly ethnic Karen will teach in the Karen language and those with a majority of Myanmar refugees will learn in Burmese. This does not prepare them to continue higher education at a Thai college or university.
Shwe Zin Thin taught at a migrant learning center in Ranong city for two years. She said most Burmese migrants do not complete basic education. Over half drop out after Grade 6.
"Children leave school at age 13 or 14 to support their family or take care of their young siblings while their parents are at work," said Shwe, who earned, at most, 4,500 baht each month.
That means a future of "Three D" jobs for these children: dirty, dangerous and difficult work as manual laborers or factory workers.
"They will continue to work in low-skilled jobs similar to their parents. Without higher education, they will likely be stuck in the cycle of poverty," Shwe said.
Extremely low salaries result in a shortage of teachers. Shwe had to take care of the whole class of Grade 1 students and teach all the subjects by herself. She also had to help teach Grade 5 and Grade 6 students in English.
"Support such as volunteer teachers would be helpful," Shwe said.
Learning as Liberation
Enter online institutions who are able to break down these barriers.
One such is University of the People, which was founded in 2009 by American entrepreneur Shai Reshef. Officially accredited in 2014, it became the world's first tuition-free, accredited, online university.
Reshef said he wanted to remove the existing financial, social and cultural constraints that shut people out from higher education.
"I was struck with the thought that everything that made higher education so expensive was already available online – for free," Reshef wrote in reply to an inquiry. "Really, there is no better use for the internet than spreading knowledge. Online learning was so liberating for so many who couldn't possibly hold down studying for an academic degree while working and supporting family at the same time."
"Tuition-free" doesn't mean there is no cost. Students must pay a one-time application fee of USD$60 and assessment fee of $100 when they complete a course. Therefore, the estimated total cost of a four-year bachelor's degree is $4,060.
It's a similar arrangement to other initiatives and projects opening their virtual doors to refugees and migrants globally. Backed by the University of Geneva, Inzone offers virtual multilingual courses to refugees based at several camps in Africa. Berlin-based Kiron University partners with more than a dozen universities around the world to offer a free, accredited online courses refugees can attend.
Based in Pasadena, California, University of the People now offers associate's and bachelor's degrees in business administration, health science and computer science as well as a Master of Business Administration, or MBA.
"These programs are the most in demand worldwide, and the programs that are likeliest to help our students find a job," Reshef said. "We are considering to offer more courses in the future, but we're not there yet."
Reshef visited Thailand to spread the word for his university himself. He met more than 200 migrant and refugee students in Tak's Mae Sot district in November 2016, which he saw as proof of the high demand for continued education.
"I was shocked to hear that some of them drove hundreds of kilometers in order to meet me. I was overwhelmed to see the great interest they had in pursuing their education, and I realized they don't have other alternatives," Reshef said. "The education system in Thailand is not accessible for them, and I think that's a shame."
Though offering classes in English only, the University of the People so far has enrolled more than 14,000 students from over 200 countries regardless of their political or legal status. To date, there are 84 students residing in Thailand enrolled at the university including at least 36 refugees from Pakistan, Uganda, Syria, Iran, Somalia and Myanmar, according to information voluntarily provided by students. The school does not ask or track their legal status.
Among them is Saw, a 23-year-old man who has lived as a refugee for 10 years in Thailand. Saw, who spoke on condition his last name not be used due to his legal status as an unregistered refugee, said the high school diploma he obtained inside the Umpiem Mai Refugee Camp made it "almost impossible" to gain entry to a university.
Saw is now studying business administration for a bachelor's degree at the University of the People. He says the opportunity to learn has changed his life.
"I felt like a person who had been lost in the darkness and found a light again," Saw said. "It opened the door to me to the international level education … it widens a refugee's knowledge, helped him keep in touch with the world and let him feel like he is a global citizen."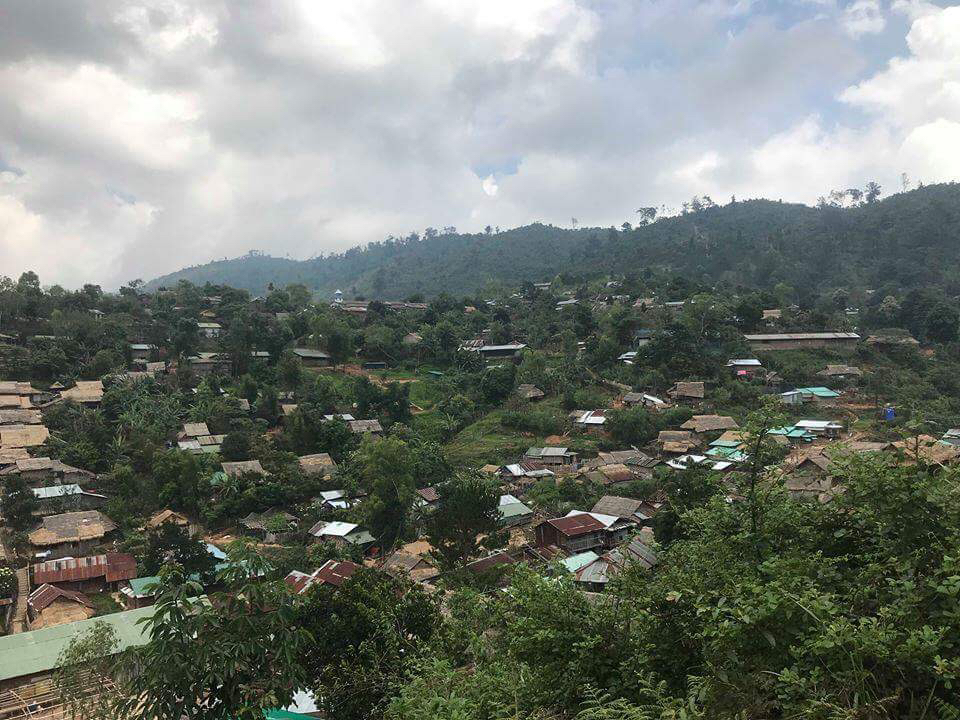 'I Want to …'
Whether refugees or migrants, or even those internally displaced, education can be the critical difference in raising them out of poverty and putting them back in control of their lives.
"When I was a kid, I dreamed to be a doctor," said Shwe, who migrated with her family from Myanmar to Thailand when she was 3. "But with my family's condition, I knew it wouldn't be easy to study to be a doctor. Going back to Myanmar wouldn't make it easier either."
Shwe's predicament is not unique. In fact she shares the situation with tens of thousands other migrants in Thailand who want to pursue their dreams and live respectable lives.
Now the 23-year-old is handling working and studying at the same time. She left teaching to work as an interpreter, and her free time is spent studying the second course for her bachelor's degree in health science at the University of the People. After work she goes online to read, do assignments and participate in group discussions.
Though not a medical student, Shwe aims to graduate and use her knowledge to improve lives.
"I want to work in a development field where I go to communities to help people. Another type of work I'm interested in working with kids," she said.
Pan Wut Yee Min has never held any official identification beyond a "10-year card" she obtained in 2011 indicating her undocumented status.
Growing up in Tak's Mae Sot, she didn't attend Thai schools because she was afraid of getting caught. But after she completed studying at a migrant learning center, the certificate she obtained wasn't useful.
"I couldn't go to either Burmese or Thai universities," Pan said.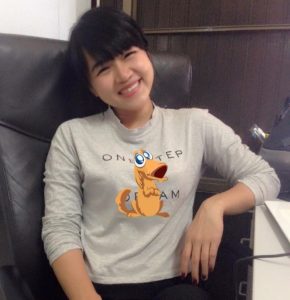 Pan is now studying at the University of the People, where she is a second-year business administration student. Her first year she received 90-percent scholarship, which covered USD$1,000. Pan said she studies online after her weekday job as a foundation coordinator and on Saturdays, when she sells coffee with a friend.
"I have to study and work at the same time, but I never gave up hope to have a higher education," Pan said.
"My English is quite weak, so I have to spend time on assignments more than other students," she said, laughing.
After completing her bachelor's degree, Pan wants to have her own business, though she knows getting a work permit won't be easy.
Cho Nwe Soe migrated from Mon state in Myanmar to Mae Sot in Thailand 11 years ago. Cho grew up seeing problems in migrant education including a lack of teaching materials and limited access to higher education.
"The teachers don't have enough teaching materials and students do not have enough stationery such as books, pens and textbooks because most of our parents' income is very low," Cho said, adding that the average migrant parent earns only 3,000 baht per month.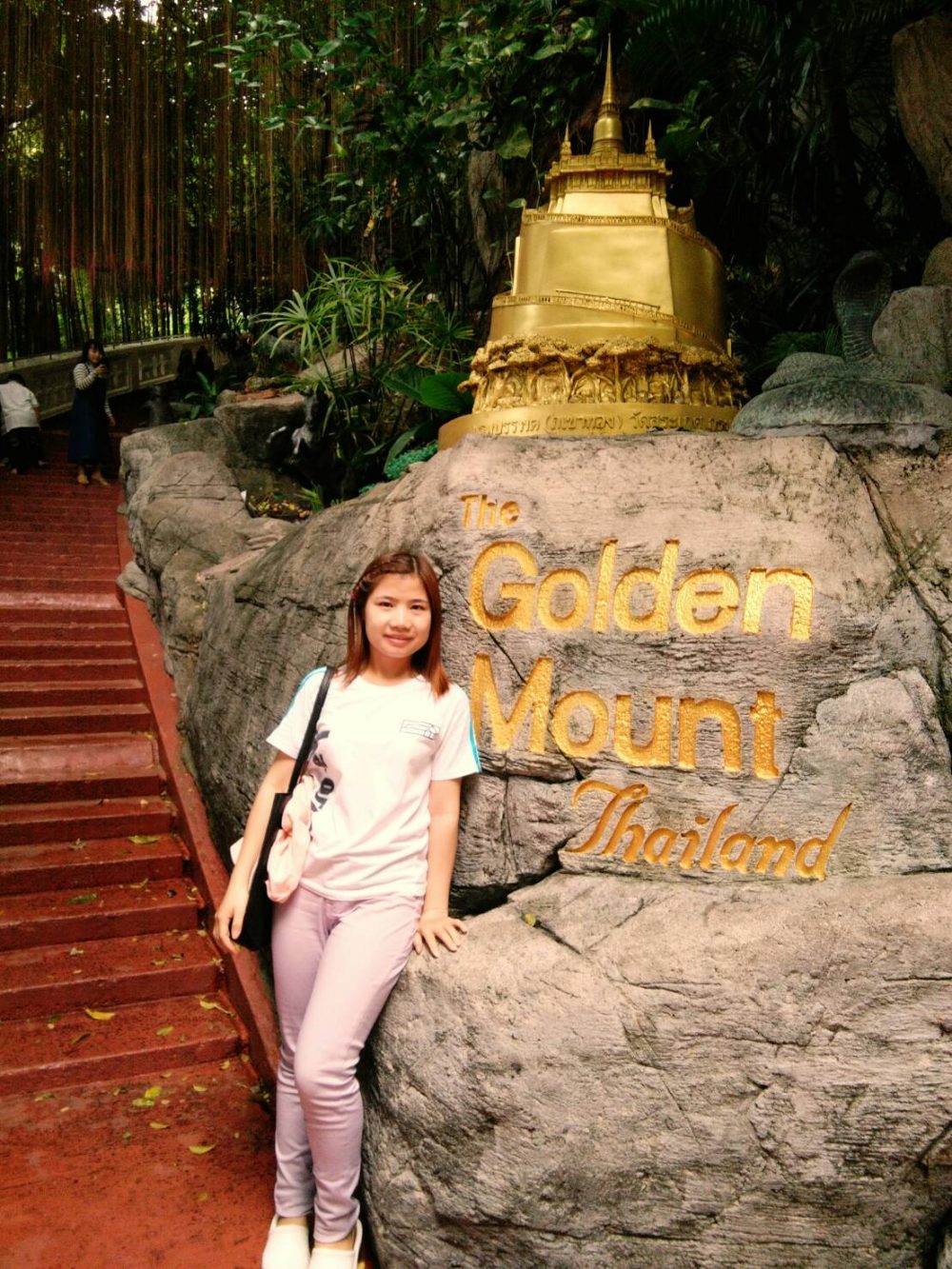 Cho wants to be a professional accountant. When she learned about University of the People when Reshef showed up in Mae Sot, she enrolled to study business. The 25-year-old now has taken four courses including principles of management, online strategy and basic accounting. For her first year, Cho got a 100-percent scholarship.
The university offers several types of scholarships that are funded by donors and partners including Western Union, Intel, Microsoft, 4Africa and the Henry Schein Cares Foundation.
Cho says more help is needed for other would-be students out there facing the same dilemma.
"Education for Myanmar migrants needs to be more supported because there are thousands of them who did not get a chance to study higher education," Cho said. "If I didn't find out the [University of the People], I can't continue higher education, because my job is my first priority."