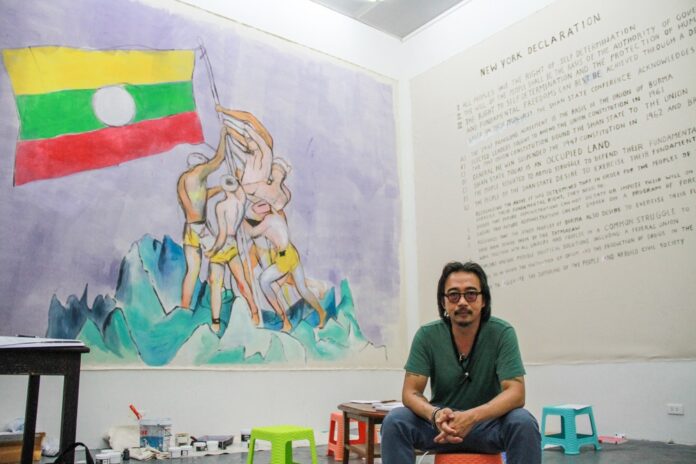 BANGKOK — The moment he was born in a Shan state jungle camp in 1971, Sawangwongse Yawnghwe was already an exile. He was 1 when his family loaded him onto a horse to take flight to Thailand's Chiang Mai province.
"I moved with my family to Chiang Mai in a big caravan. I was on a horse for like a year," the 46-year-old artist said. "We had to hide, then fight, then hide."
At Yawnghwe Office in Exile: Platform to Dissent, Sawangwongse brings his family's politically charged story to the walls of a gallery where he himself will camp 30 days as part of the Bangkok Biennial.
Sawangwongse is descended from the former ruling nobility of what is now Myanmar's Shan state. He's a grandson of Sao Shwe Thaik, the last ruling lord of the Shan domain of Yawnghwe and first president of the Union of Burma.
When the coup that would eventually send them into exile was staged in 1962, one of his uncles was gunned down by soldiers at home. Many of his clan later emigrated to Canada, where they assumed different roles. His late father became known as an intellectual activist opposing the Burmese junta. His uncle Harn Yawnghwe, through his Euro-Burma Office, became dedicated to brokering peace. Another uncle, the late Hso Khan Pha aka Tiger Yawnghwe, supported resistance to Naypyidaw by the insurgent Shan State Army.
The artifacts of his homeland's troubled past fill the white-walled space at Cartel Artspace alongside Sawangwongse's own belongings. They include a framed copy of the 1947 Panglong Agreement, which established the union as a multi-ethnic state. On one wall hangs a 1957 picture of his grandmother, Sao Nang Hearn Kham, serving in the Shan state parliament. A map shows his family's property in Yangon, since developed into condominiums and a Golden Duck Restaurant.
Sawangwongse has roughly scribbled on one large wall a 1995 proclamation made in New York declaring Shan state "occupied land" and supporting armed resistance. Next to it stands a painting of a Shan state flag being raised by people, reminiscent of the iconic "Raising the Flag on Iwo Jima" photograph.
A bamboo mat is laid in one corner. Books and research papers on Burma are scattered on tables. Some of them are shelved beneath an old CRT television looping a documentary called "The Disappearance of Roi Ja," about a more recently alleged atrocity by Myanmar's military involving the abduction of a Kachin woman.
Not every visitor must already be a history geek to enjoy the installation. Yawnghwe will be there walking them through everything. He says anyone can find relevance in the exhibition to their own countries' issues.
"There is a common struggle globally, whether it's Southeast Asia, Europe or America," Sawangwongse said. "There is a lot of people coming in actually, I always end up having a discussion with them. We talk about what we think is going on."
Read: Inside N22: Get Provoked at Bangkok's Insurgent Arts Home
"I'm pro-minorities, not pro-military," Sawangwongse said. "We cannot afford to be neutral. We cannot just afford to look at ourselves. We have to, any chance we get, speak out for other people who don't have the voice."
Though his "office in exile" has traveled to Brisbane, Amsterdam and New Delhi and will leave Bangkok for more, Sawangwongse said his work wouldn't be appreciated in the land of his birth.
"If this exhibition was shown in a village in Shan state or somewhere in Myanmar, it wouldn't be called art," he said. "In their view, I would be a terrorist."
Office in Exile opens to public from 2pm until 6pm on Wednesday through Sunday until Aug. 30 at Cartel Artspace, which is located on Soi Naradhiwas Rajanagarindra 22 and can be reached from BRT Thanon Chan.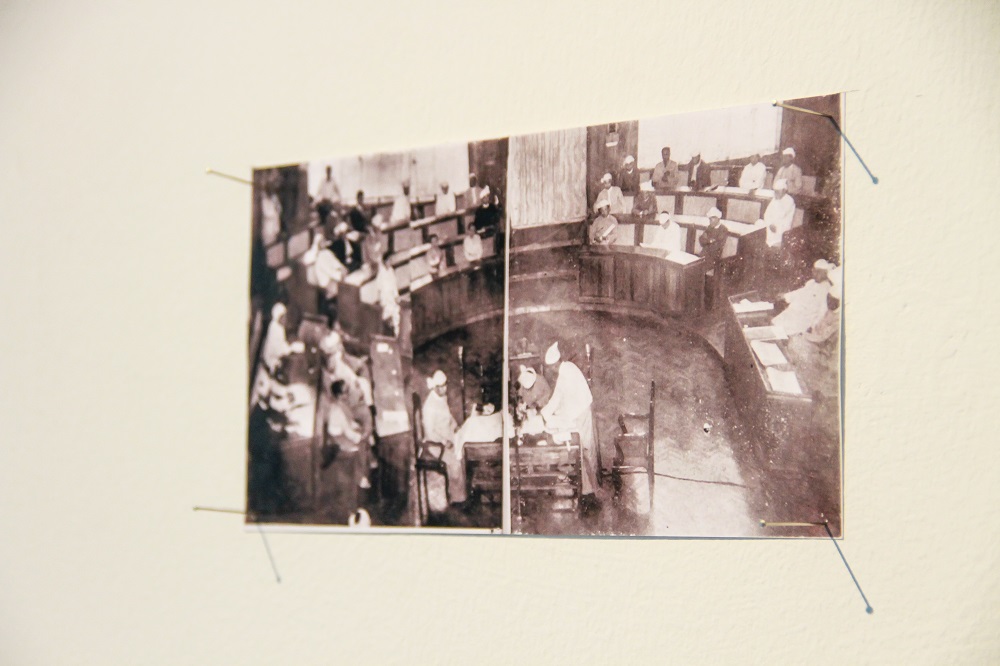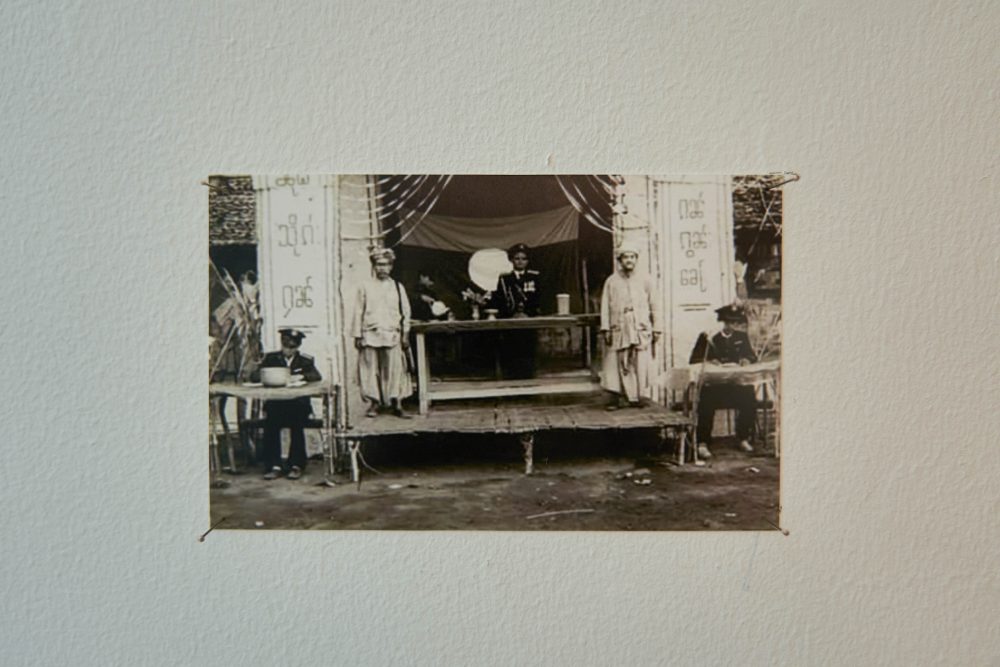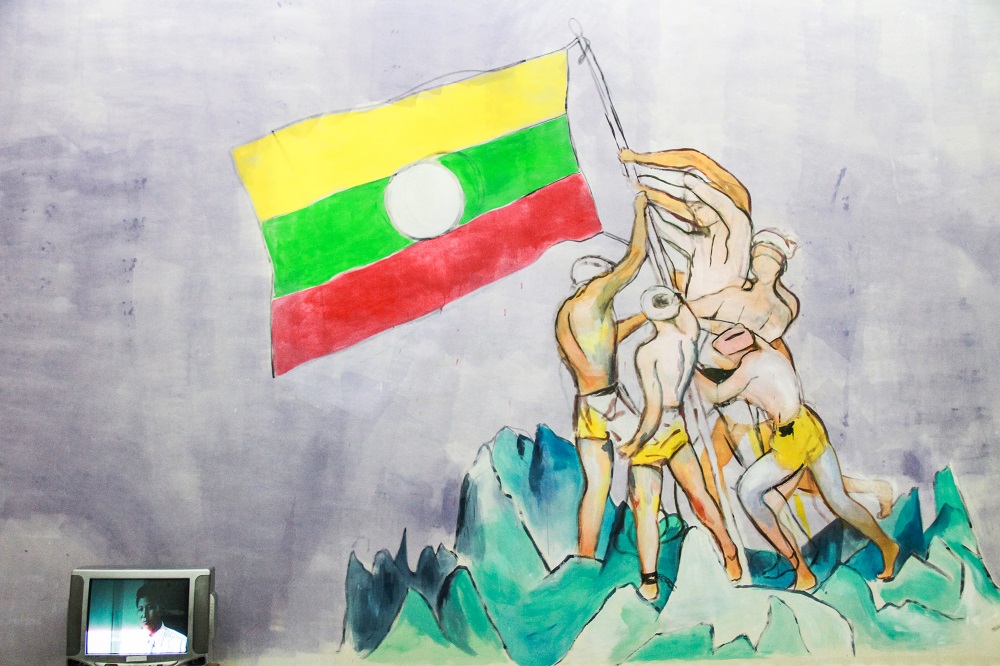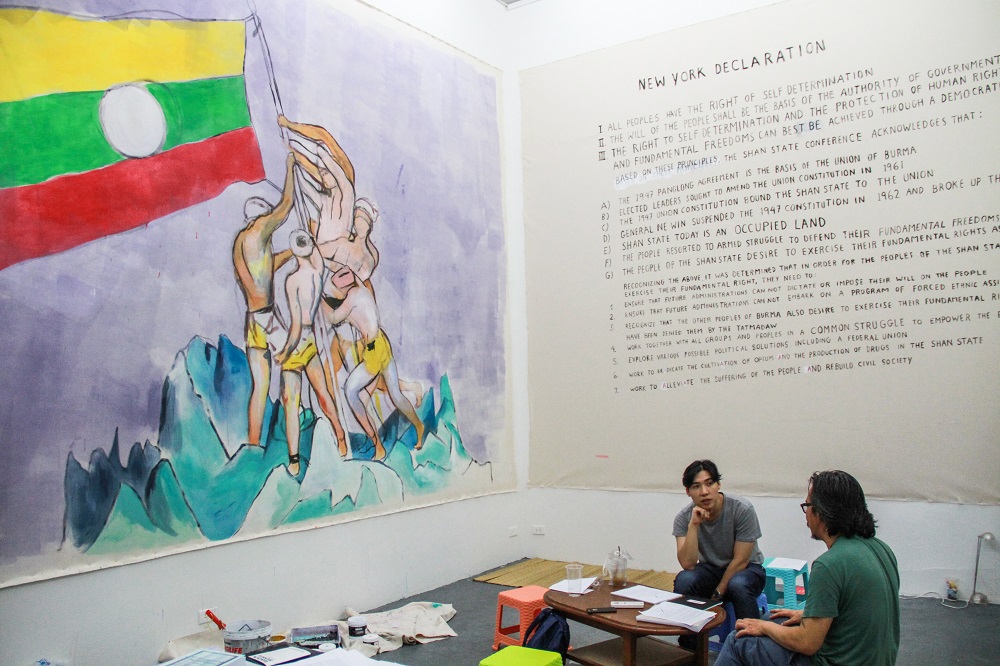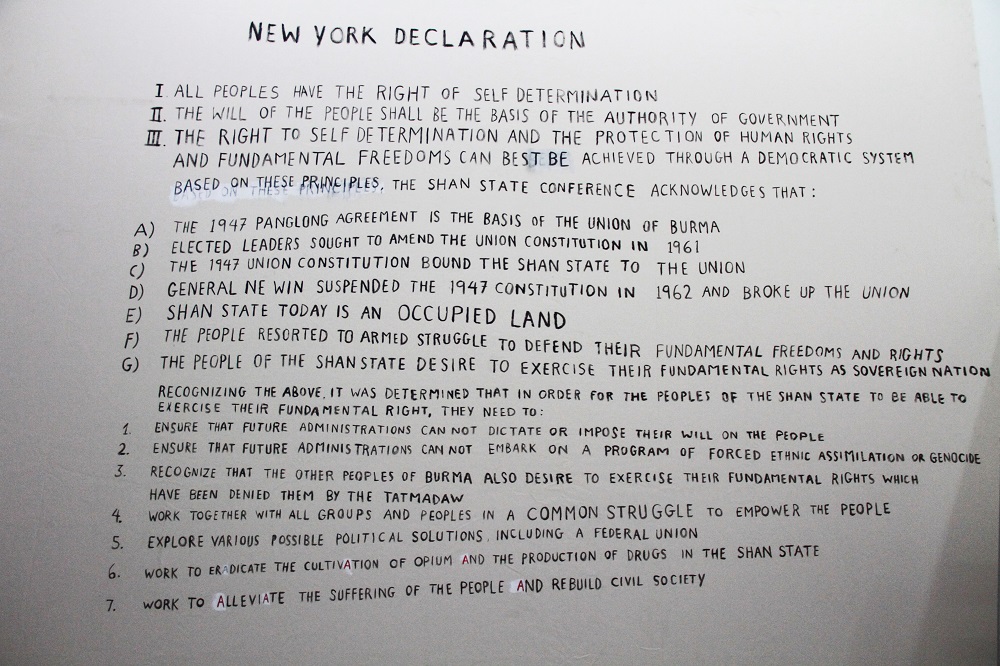 Related stories:
How to Bangkok Biennial: Guerilla Girls and More Gonzo Art Coming