Top: Kolour Beachside Party 2018 / Courtesy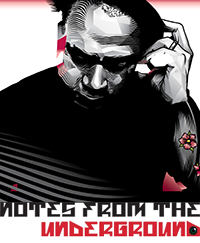 Monsoon rains may flood the streets but they can't stop folks in the capital from heading out for a concert or club night. Hell-to the-naw. As a matter of fact, things have been stupid with good nights to enjoy.
Two weeks ago legendary goth-industrial act Nine Inch Nails rocked Moonstar Studio, followed by Thai-Dutch dub group Apichat Pakwan dazzling their Thai fans with a three gig tour this past weekend.
To top that off, new joints such as Illionaire Hip Hop Lounge and Bangkok Island are opening, while the tarnished glory of Beam Club is getting polished anew with a renovation that will be shown off September 15 with a relaunch party.
Things aren't slowing down this weekend. Folks can expect to groove to house beats from T. Williams from the U.K, enjoy a riverside rave party by the Kolour crew (just go easy on the dry-humping) or even an intimate night of wobbly dubstep bass lines.
That said, here are some of my picks for what to check out this weekend.
Friday – T. Williams – Safe Room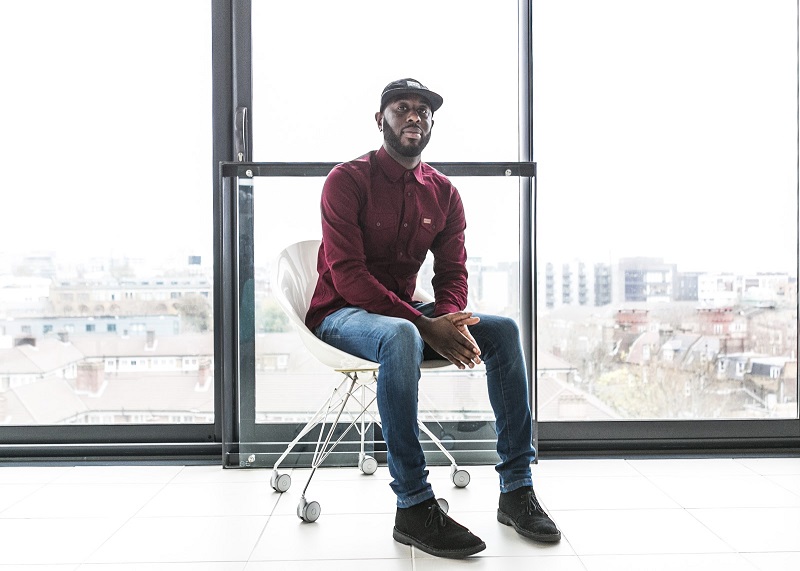 T. Williams has come a long way since producing grime music and calling himself Dread D. For T. Williams it was a desire to head to greener party pastures that eventually led to him ditching dark bass and beats for house music's warmer, funkier rhythms.
"I just wanted to party, and there was nowhere to party to grime." he said, in an interview with Resident Advisor in 2011.
Since making the move, T. Williams has earned serious accolades, including being voted DJ Mag's Beat Breakthrough DJ. Last year, his track "Together" reached No. 10 on the Traxsource charts. Besides collaborating with the likes of Kenny Dope, Shadow Child and UK house legend Julio Bashmore, T. Williams has always kept his beats fresh and exciting with a wide array of sounds. From deep, funky American-style house – he's released on famed US label Strictly Rhythm – to bass-heavy UK Funky beats, which he's released on top-tier labels such as PMR and Conch.
T. Williams makes his Bangkok debut Friday night at Safe Room. He will also be joined by UK House Duo Kama Sounds and DJ Orawan. Tickets are 450 baht online or at the venue. Doors Doors open at 10pm. Safe Room is located on Soi Silom 8, a five-minute walk from BTS Sala Daeng.
Friday – Myrne – Violett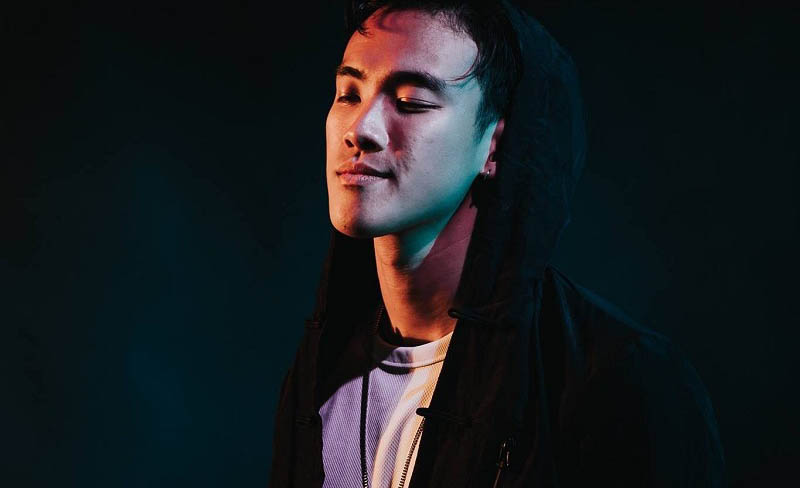 Myrne touches down in Bangkok to give his fans a taste of his signature future pop, R&B and electronica. Since releasing his "Softsins" EP on Diplo's Mad Decent label in 2015, the Singaporean's career has skyrocketed. Today, in addition to creating chart-topping tunes, Myrne headlines prestigious festivals such as Ultra Miami and Tomorrowland in Belgium.
Myrne performs Friday at Violett on Thonglor. Supporting the event are Zamasta, Bvbyscsh and Paka. Presale tickets are still 290 baht and include one drink, or 400 baht at the club. Violett opens at 9pm and is located at The Third Place Building in Soi Thonglor 10, a short ride from BTS Thong Lo.
Saturday – Kllo – De Commune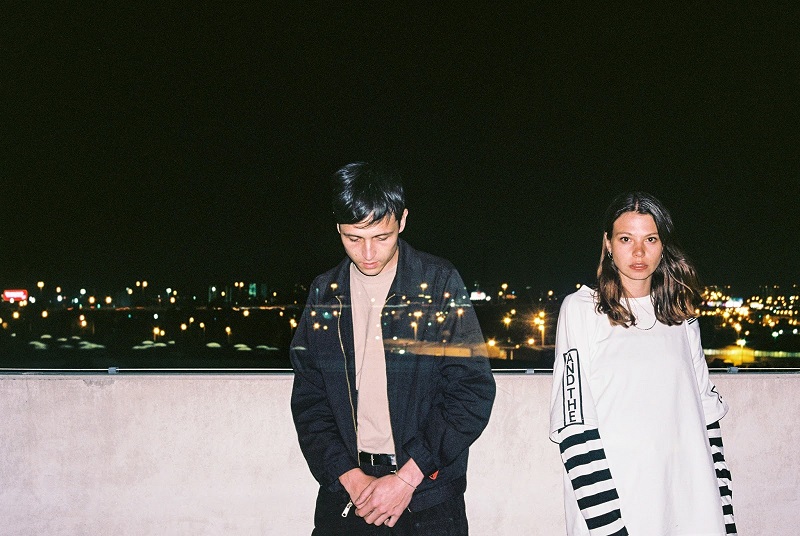 Australian duo Kllo are cousins Chloe Kaul and Simon Lam. Since 2014, the two have made waves producing soulful beats that take cues from R&B, house and UK Garage. Their debut 2014 EP "Cusp" has been streamed by millions. The two regularly headline festivals and will bring synths and vocals to De Commune on Saturday.
The club will open at 9pm for Beat and Beyond #5 KIIO. Tickets are still 650 baht online but will be 750 baht at the door.
De Commune is located on the first floor of Liberty Plaza near the top of Thonglor.
Saturday – BKRAS DJ Woken Farewell – 12×12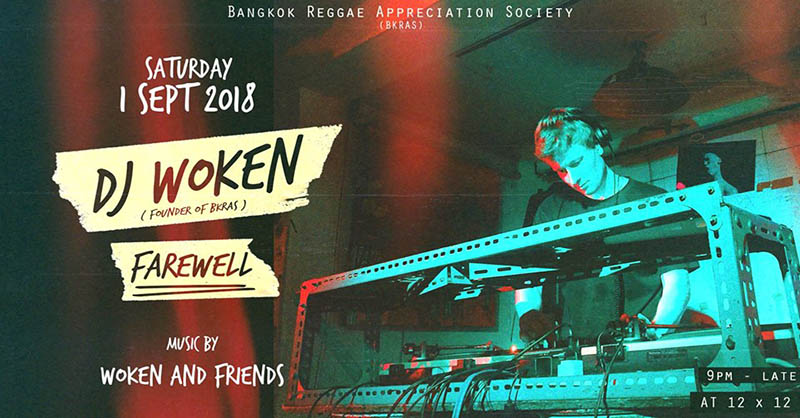 Be Woken from BKRAS. Be Woken and DJ K9 been been promoting reggae parties for years now. Be Woken is taking a break from DJing and plans to produce music full time – back in his native New Zealand. The BKRAS gang will have one last session Saturday.
BKRAS DJ Woken Farewell goes down at 12×12, which is between Ekkamai and Thonglor. Get there via Soi Ekkamai 19 or Thara Rom 2 from the Thonglor side. The party starts at 9pm for 200 baht per person.
Saturday – Kolour Anniversary – Yodpiman River Walk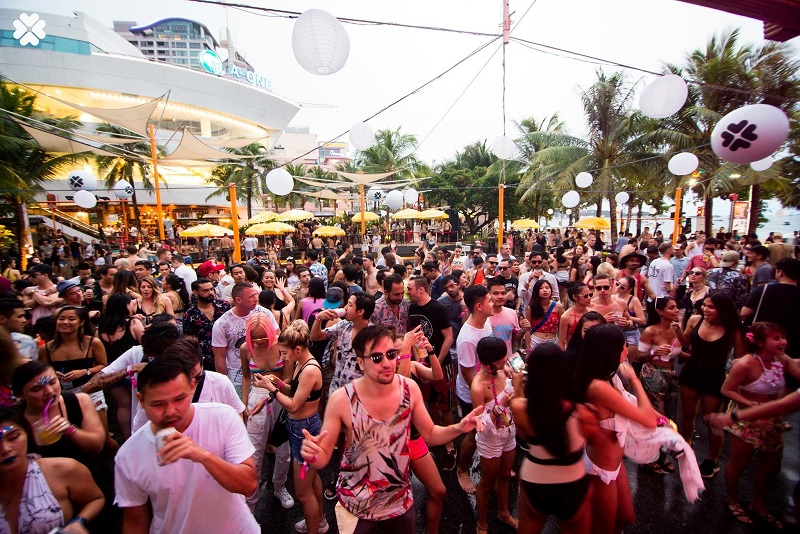 What started seven years ago as small Sunday afternoon parties has grown to large-scale raves and festivals. If there's any crew that know how to throw a party, it has to be the folks at Kolour. Maybe even to the point that event organizer Coran Maloney got into some hot water over some dirty dancing at his recent shindig , Kolour Beachside party in Pattaya. But hey, ain't nothing wrong with a little bump and grind between consenting adults. Kolour is now considered a mainstay of Bangkok's scene. This weekend, the Kolour crew return to thank their fans with an anniversary party where it all started – overlooking the banks of the mighty Chao Phraya. Well, more like at Mango Tree on the River at Yodpiman. The event boasts two stages and will see the likes of of Author and Rai Soul, Dan Buri, Jam on Toast, Ekception, Tim Roamer and Soi Dogs. Expect a lot of house and techno.
Kolour 7 Year Anniversary starts Saturday afternoon at Mango Tree on the River at Yodpiman River Walk. Entry is free 3pm to 5pm, 250 baht 5pm to 7pm and 400 baht thereafter.
The hotel is in the old quarter a short walk from the river's Atsadang Pier.
Saturday – Oriental Sub Sessions – Jam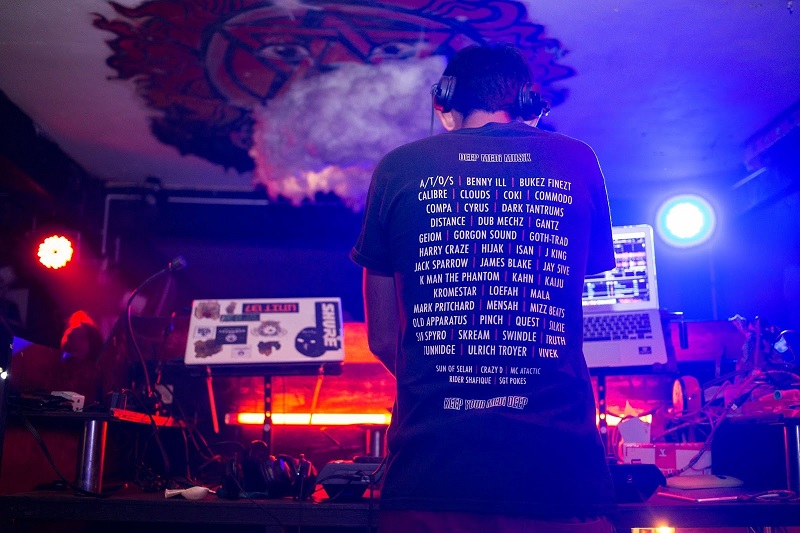 It wouldn't be fair to leave out some of the smaller gigs going on. Dubstep hasn't been getting the attention it deserves, so it's refreshing to see newbs like DJ/promoter Ozram stepping up to the plate. This Saturday, Ozram and his homies Zatkid and Curator will dish out the kind of big beats and deep, wobbly bass that would appease Jah Rastafari himself.
Oriental Sub Sessions #1 with Ozram and Friends takes places September 1 at Jam. Entry is Free. Doors Open at 9pm
Jam is located off lower Sathon Road, a few-minutes walk from BTS Surasak exit No. 2.
Until next time, Dub be good to you.
Correction: A previous version of this story mistakenly identified two events as happening Sunday. They all go down Friday or Saturday as indicated.