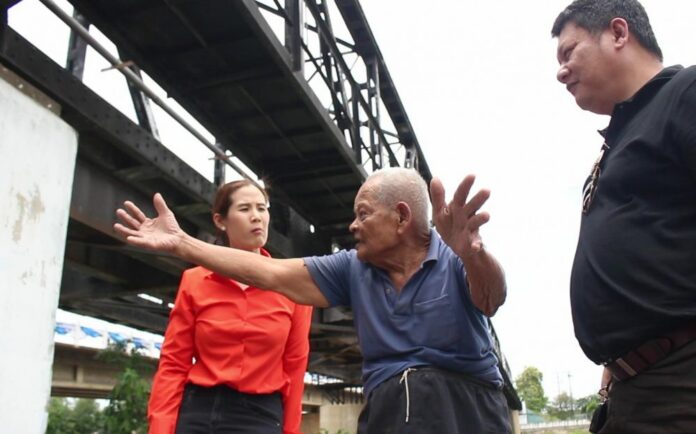 RATCHABURI — For seven decades, Ratchaburi province residents have coexisted peacefully with a cluster of Allied bombs lodged in their riverbed. That truce is now over.
Provincial officials said Thursday the unexploded ordnance – bombs said to be 1,000 pounds (about 450 kilogram) each – must be removed by year's end to make way for a new railway line. A deputy governor warned the effort would be difficult, hampered by the river's depth and a lack of knowledge about the WWII-era bombs.
"We're not sure what type of bombs they are. We have to search for more information," Veerat Prasetto said in an interview. "If something goes wrong, it would cause a huge impact."
Veerat added that officials aren't sure how many bombs there are. The townspeople have long thought there were three, but experts believe there could be up to five, he said.
"According to the plan made by the State Railway of Thailand, they want to start [the removal] before New Year," the official said. "But I think it could be postponed. Safety must come first."
The bombs were dropped during Allied air raids on Ratchaburi province after Japan invaded Thailand in December 1941 and pressured the country to join its war against Western powers.
The raids targeted Chulalongkorn Bridge over the Mae Klong River, which would allow Japanese troops' passage to Burma. The bridge was struck and destroyed in February 1942.
Yu Klanked, 99, told reporters he was one of the local men the Japanese recruited to help repair the bridge. The first attempt failed, causing a locomotive to fall into the river. The Japanese officer in charge of the repair then showed his responsibility by committing seppuku, or self-disembowelment, Yu said. His body was buried at a local temple.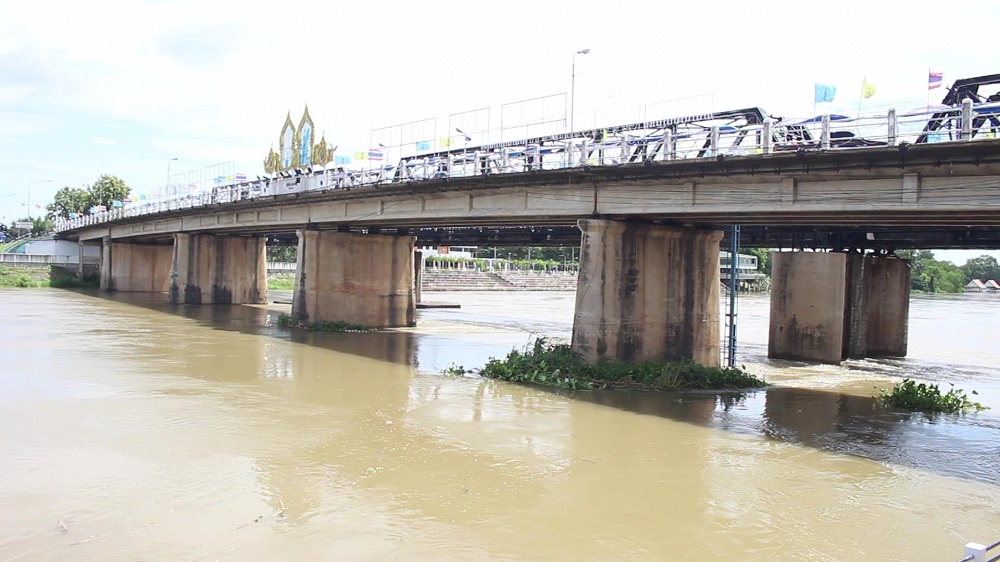 The bridge was eventually repaired, and now the railway authority wants to build a new dual-track bridge parallel to it. Once the bombs are out of the way, of course.
"They have been there for all these years," deputy governor Veerat said. "When the tide is low, you can see the bomb's fin."
Can't they just build the bridge over them and hope they don't explode? Veerat said railway officials fear the public would not dare ride the line if the bombs remain buried beneath the track.
A meeting with different military units was set to take place Sep. 10, including the navy's underwater demolition team, to settle once and for all who would take the lead, Veerat said.
"At first we talked to the army. The army said it's underwater, so we had to call in the navy," he said. "Then the navy said it's an airborne bomb, so we have to ask the air force."
Related stories: