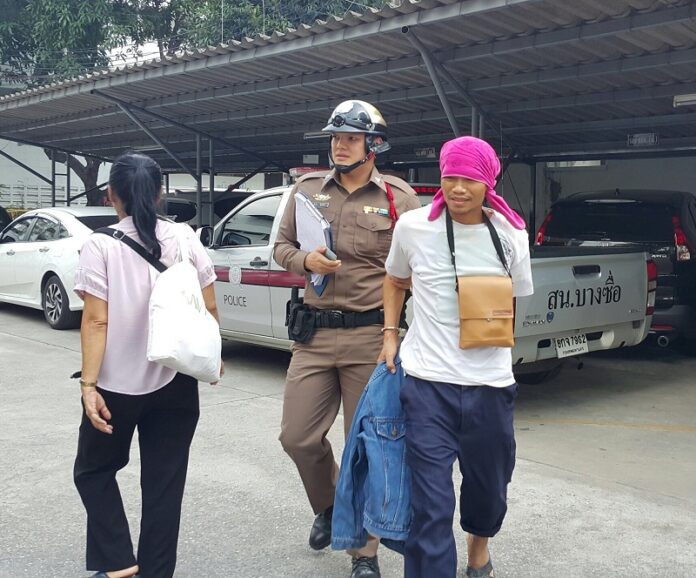 BANGKOK — A German man was stabbed in the neck Tuesday afternoon at a bus stop near BTS Mo Chit.
In what appeared to be a random act of violence, a Thai man, identified as Winai Homniam, 41, ran up to 63-year-old Peter Specht as he and his wife were waiting for a taxi at about 2pm and stabbed him in the neck with a pocket knife, according to police.
Witnesses told police that Winai walked away and pretended he was waiting for a bus after the attack. He was captured by motorcycle taxi drivers nearby.
Specht's wound was not deep and he was treated at a nearby hospital.
Col. Wiradol Tabtimdee, Bang Sue police chief, said Wednesday they still couldn't establish a motive, but Winai's relatives were being questioned to see if he has a history of mental illness.
He added that Winai seemed normal to him during an interrogation and told him he did not intend to stab Specht. A preliminary drug test on him also came back negative.
Winai is reportedly a security guard. Wiradol said Specht frequently travels to Thailand because of his Thai wife and that he is about to move to live here.
Update: This article has been updated with additional information