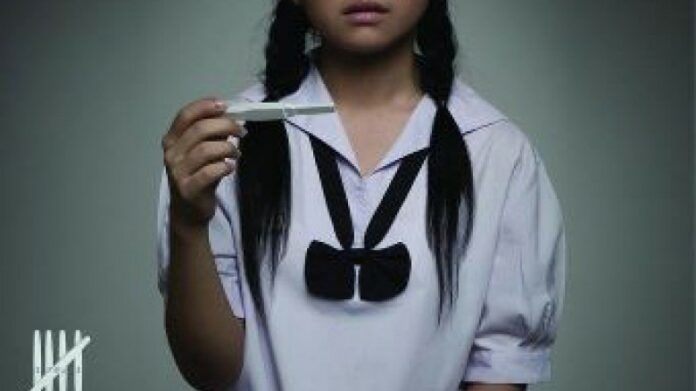 BANGKOK — Though abortion remains nominally illegal, about 200,000 women end their pregnancies each year through safe and unsafe channels, killing dozens and leaving tens of thousands suffering complications.
On the eve of an international reproductive rights day, proponents of access to safe abortion in Thailand point out that while progress has been made, barriers remain in the form of restrictive laws and socially conservative attitudes.
Kritaya Archavanitkul, a Mahidol University professor who advocates for women's reproductive rights, said Thai women are denied access to safe abortions by not only the state, but a lack of understanding from society.
"Some police still think that any case of abortion is illegal," she said. "People in the medical field also reject them on moral grounds."
Read: Abortion in Thailand: More Safe and Legal Than You May Have Thought
The law allows abortions in cases of rape, sex trafficking and all girls under 15. It's also allowed if the pregnancy poses potential physical or mental harm to the mother, a broad enough clause used to justify the many clinical procedures performed. Women can also terminate their pregnancy if the fetus is found to have serious disabilities or genetic disorders.
Women ending their pregnancies without satisfying one of these requirements face three years in jail and a 6,000-baht fine. Those performing the abortion can be jailed five years and fined up to 14,000 baht. In cases resulting in serious injury or death, the maximum penalty is 10 years in jail and a 20,000-baht fine.
Calls to legalize abortion in Thailand mainly run up against social and religious values. Thai Buddhist teaching equates abortion with murder, while patriarchal attitudes constraining women's sexual expression also contribute to hushing up discussion of the issue.
Kritaya said the law cannot prevent people from having abortions, but social stigmas are forcing them to turn to unsafe methods that can be fatal.
In 2012, the National Health Security Office reported about 25 to 30 women die annually from unsafe abortions, while about 30,000 suffer serious complications.
The medical cost to society is over 100 million baht per year, according to the Health Department.
The latest data however indicates that the ratio of abortions performed by qualified medical personnel are increasing, from 65.8 percent in 2011 to 85.5 percent in 2015. The number of unsafe abortions, whether self-administered or by unqualified practitioners, is decreasing.
Although public discussion of abortion in Thailand has been focused mainly on teenagers and the high rate of teen pregnancy, official statistics suggest teens are becoming less likely to seek abortions than older women.
"We deal with a lot of those under 20, but anyone at any age can have an unwanted pregnancy and want to end it," said Somwong Uraiwattana, who's in charge of a reproductive planning hotline.
The 2015 data from the health ministry found that nearly two out of three women obtaining abortions did so due to financial reasons rather than health problems.
Somwong cited a case in which a 51-year-old woman with a stable family life got pregnant unintentionally and had an abortion because her husband was set to retire soon.
"Women should have more options to deal with this problem," he said. "Society also should see it as nothing more than a health issue and that these women need medical assistance."
Kritiya said all laws regarding abortion should be revoked and rewritten into health codes under provision of the Health Ministry.
"Today, there are women across the world that are injured or die from abortions," she said. "This problem can be prevented if there's … access to safe abortions."