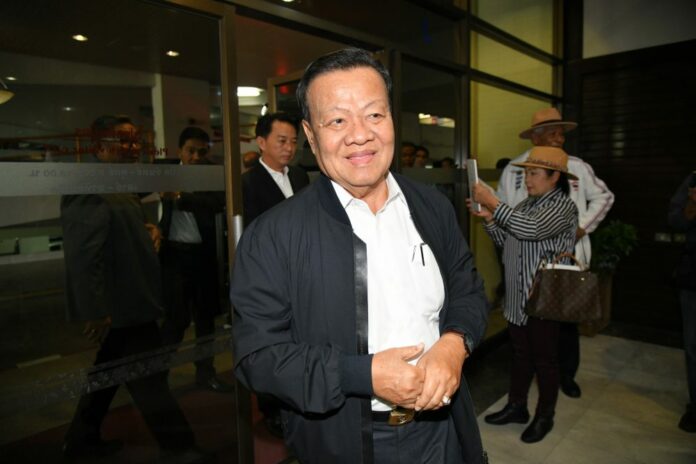 BANGKOK — There was a pragmatic reason the caretaker leader of what has been Thailand's largest political force was given that job again Sunday, despite his lack of a political base or public renown.
An unknown outside political circles, 84-year-old Viroj Pao-in was re-elected in a realpolitik calculation he and the party may not make it to Election Day.
That's because of the very real possibility the military government's Election Commission will find a reason to banish Pheu Thai in the same way its two predecessors were, by disbanding the party and banning its leaders from politics.
That's where the party's proxy organizations come in, ready to take Pheu Thai's place with its leaders ready to assume control.
The strategy has been openly acknowledged in recent weeks as threats against the party have escalated. Senior Pheu Thai members such as former Education Minister Chaturon Chaisang have said the party was preparing for the eventuality that whoever became leader would be unlikely to be around come elections.
Indeed, missing from the 15 names tapped for the party's executive committee – who would all be ejected from politics were the party disbanded – were its brightest stars and heirs apparent.
That includes Chaturon, who took a principled stand against military rule in the wake of the 2014 coup. Or Sudarat Kaeyuraphan, who has long been counted a key contender for the prime minister's post. Then there's popular former transportation minister Chadchart Sittipunt, though he has played down that prospect.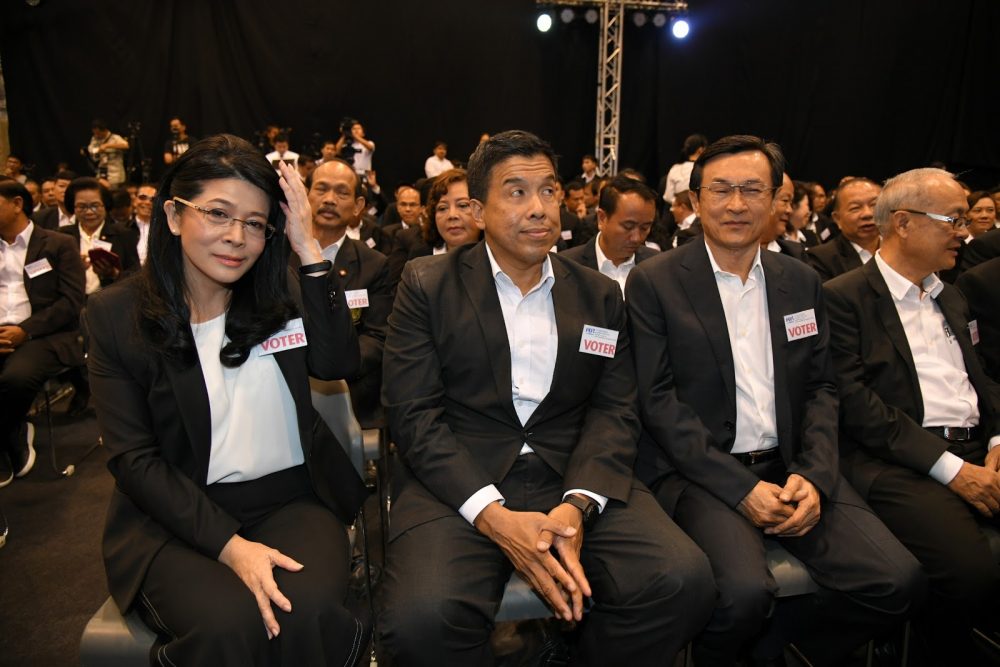 Sudarat on Sunday was instead made head of the party's strategic committee, which gives her a top role without risking banishment were the party dissolved.
A series of threats have been issued that could lead to the party being dissolved. Last week, the Election Commission said it was investigating whether it breached the law by being unduly influenced by its founder, ousted and fugitive former premier Thaksin Shinawatra. That new legal stipulation seemed tailored for Pheu Thai when it was introduced this year.
The party has also been accused of meeting too soon before the junta had relaxed its ban on all civilian politics.
If found to have violated the election or political party laws, all members of the executive committee would be banned from politics.
That's when two new affiliated shell parties, Pheu Tham and Thai Raksa Chart, would come into play. People like Sudarat and other prominent non-executive members could migrate and run for office unhindered.
At Sunday's meeting, the post of secretary general was kept by Phoomtham Vejchayachai. Phoomtham said it wasn't clear if Viroj would be among Pheu Thai's three allotted candidates.