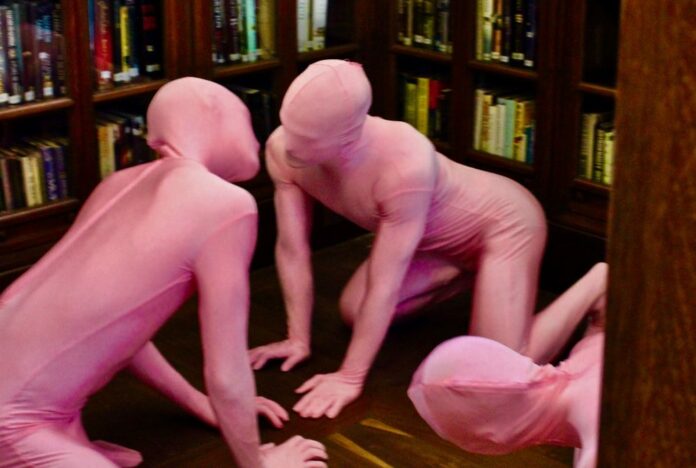 BANGKOK — Inspired by a wild night at Berlin's most notorious techno club, a Thai choreographer will take over a Bangkok library to explore sexuality, gender and animal movement.
Space once again becomes a canvas for choreographer Jitti Chompee, whose latest dance piece "Party Animal" will be staged inside a historic Silom-area library.
The routine consists of five performers going through some erotically charged moves to unwind matters of gender and identity. It was inspired by Jitti's experience at Berghain, Berlins's libertine house of music and debauchery, where access is exclusiveness and the sights occasionally X-rated.
"I met people who truly freed themselves. They dressed up to their own styles, pretty unique, while some dressed in fantasy themes, so they were allowed to go inside more easily," Jitti said. "I observed these people get drunk, mingle, use drugs, dance and lustfully hunt."
"Time, space, site-specific, sexual content, gender, identity and animal movements; all of these elements were there," Jitti said. "So it's perfect to use them to create my own work with my own perspective in terms of scenography and choreography."
"Party Animal" will field performers Benjamin Tardif, Dovydas Strimaitis, Sukadeva Joshua Horn, Sun Tawalwongsri and Pattarasuda Anuman Rajadhon – all dressed in kinky pink gimp tights. There is no structured storyline.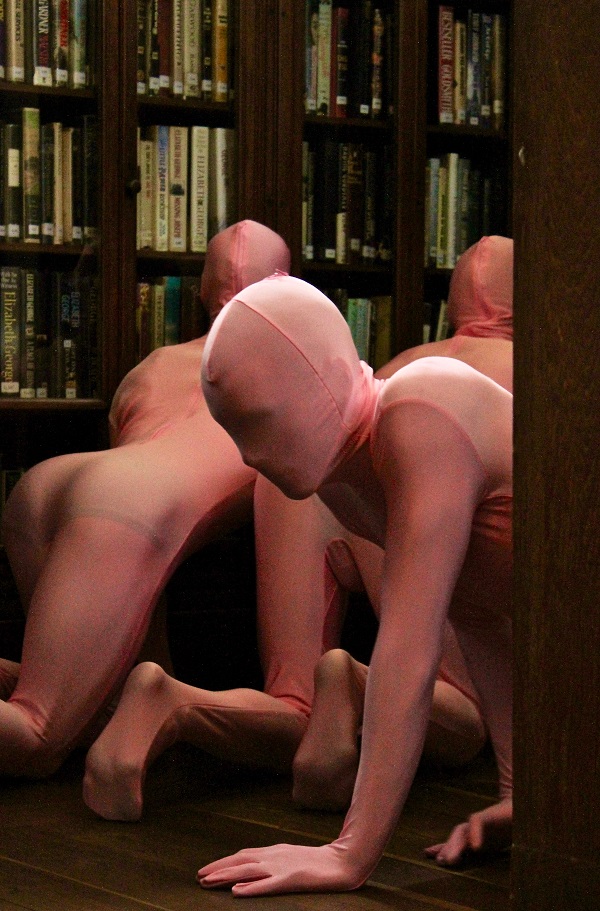 "Coming to my show is always like seeing a painting, photography exhibition or art installation. It's just that the performers move all the time."
"Party Animals" has 7:30pm showtimes Nov. 16 to Nov. 19 at the Neilson Hays Library. The British-built home of thousands of English-language books is located on Surawong Road. Tickets are 1,000 baht for adults and 400 baht for students.
After Neilson Hays, the show will move north to Chiang Mai's Maiiam Contemporary Art Museum for a 7pm show on Nov. 23.
Jitti Chompee is best known blending animal movement in his works. In 2010 he founded the 18 Monkeys Dance Theatre where he works as choreographer and director. Some of his creations are surreal physical performances, such as when he portrayed ape-to-human transformation in "Red Peter" or Unfolding Kafka, a biennial festival paying tribute to postmodernist writer Franz Kafka.
Related stories:
Get Your Kafka Knowledge Kicking as Fest Runs in Bangkok, Chiang Mai
Totally Kafka: Artists Interpret Writer at Traveling Fest