BANGKOK — There'll be lots of "K" at a biennial festival paying tribute to the life and works of the famed German-language writer Franz Kafka.
Running three weeks in November in two provinces – Bangkok and Chiang Mai – the Unfolding Kafka Festival will feature installations, film screenings, dance performances, sculpture and more things Kafka-esque.
The first edition of the festival took place in 2015. It was founded by Jitti Chompee, director and choreographer of the 18 Monkeys Dance Theatre. The event is also supported by Goethe-Institut Thailand, the Japan Foundation, Bangkok Metropolitan Administration and the French embassy.
Festival passes are 1,650 baht (500 baht for students) and can be reserved via email. Single-event tickets range from 50 baht to 800 baht and can be booked the same way. Some events offer free admission.
In Bangkok, the festival will run three weeks, from Nov. 3 to 22 at the Goethe-Institut and Bangkok CityCity Gallery on Soi Sathon 1; the Rose Hotel Bangkok on Surawong Road; and the Sodsai Pantoomkomol Center for Dramatic Arts at Chulalongkorn University.
After the Bangkok events, the festival moves up north for two days – Nov. 24 and 25 – at the Maiiam Contemporary Art Museum. The 3,000sqm warehouse is located in the San Kamphaeng district of Chiang Mai province.
Here is a list of what Kafka and performance arts fans should see:
Color Installation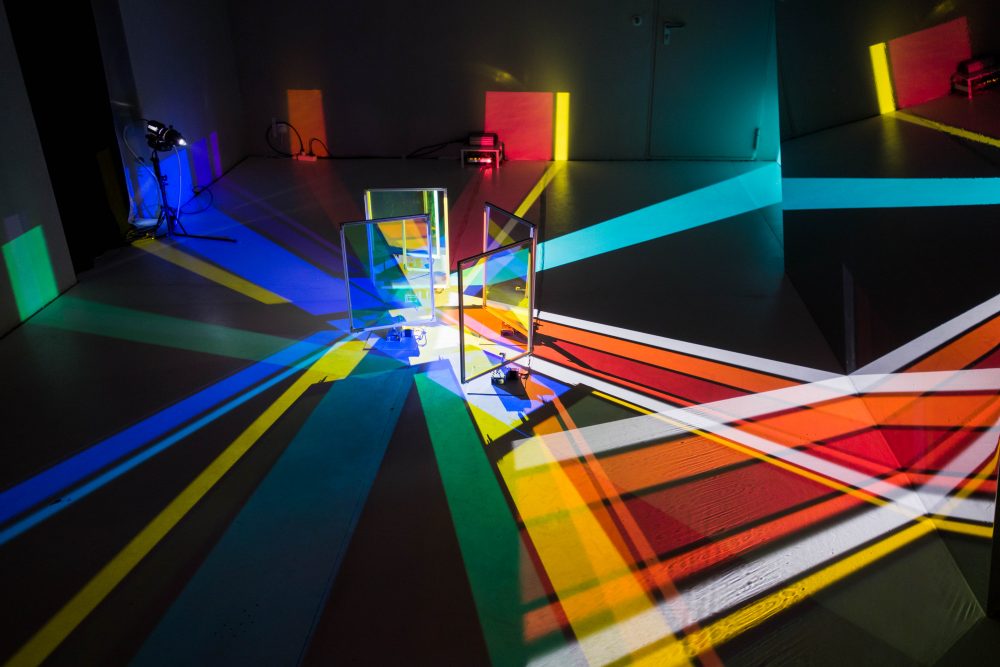 Set in an empty space, Berlin-based Japanese artist shows her live color installation Saiyah No. 2.3, which features a color spectrum projected and reflected through four spectral glass plates.
Saiyah No. 2.3 can be experienced Nov. 3 through Nov. 12 at Bangkok CityCity and Nov. 24 and 25 at the Maiiam Contemporary.
Kafka Kraphics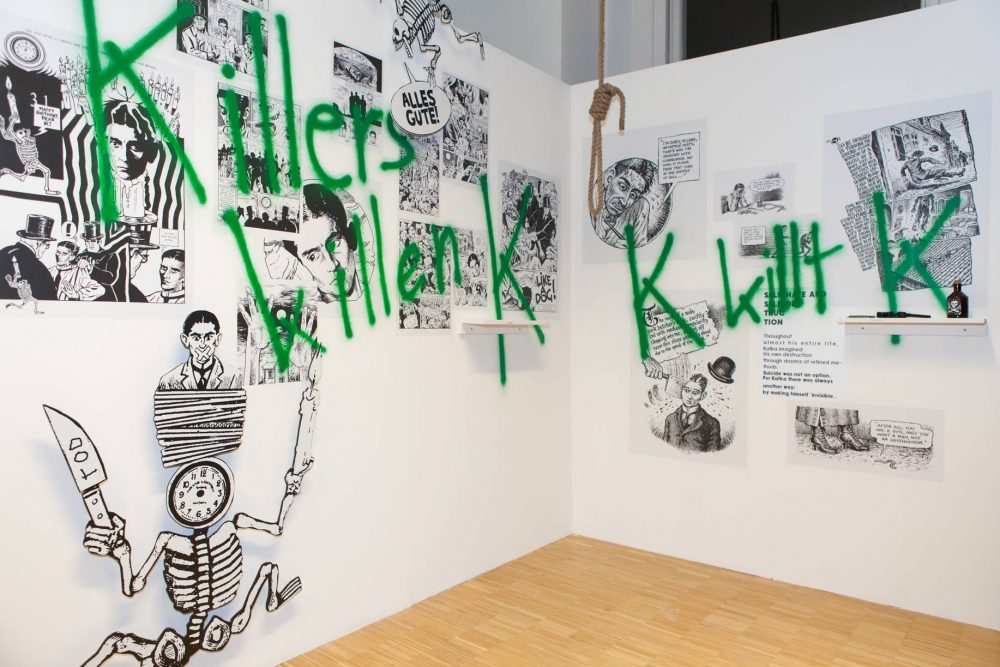 K: Kafka in Komiks explores Kafka's life and work through three graphic novels: "Introducing Kafka" by David Zane Mairowitz and Robert Crumb, "Der Prozess" (The Trial), on which Mairowitz worked with the French illustrator Chantal Montellier and "Das Schloss" (the Castle), also by Mairowitz and illustrated by Czech comic artist Jaromir 99.
The exhibition will be on display from Nov. 3 through Nov. 17 at the Goethe Institut Thailand.
Kafka Flicks
Three films related to the famed Austrian author will be screened at several places, in Bangkok and Chiang Mai. They include Orson Welles' "The Trial," which is based on Kafka's novel of the same name, silent comedy-drama "Daddy-Long-Legs" (1919), a film Kafka wrote about, and lastly "Kafka Goes to the Movies," which is based on director Hanns Zischler's years of investigative work into Kafka's interest in early cinema.
Kafka in Film will run several days at many venues. The program is available online.
Ape Art
Some say Kafka is best experienced on stage. See a monkey-human metamorphosis in a performance without spoken dialogue in "Red Peter," a work adapted from Kafka's story of a chimp who discards his identity to survive by acting human. It previously showed in September last year.
Red Peter will be staged Nov. 8 at Bangkok CityCity then again on Nov. 25 at the Maiiam Contemporary in Chiang Mai.
Read: Kafka's Chimp Apes as Human in 'Red Peter'
Pixelated Performance
Light, sound, human body and technology are combined as photographer-turned-choreographer Hiroaki Umeda show off his butoh and contemporary dance moves in front of the monochrome digital projection.
The performance is called Holistic Strata and it will take place on Nov. 20 and 21 at Sodsai Pantoomkomol Center for Dramatic Arts at Chulalongkorn University.
And Much More
Theatregoers might be reminded of Kafka's creatures or his deep darkness when they see international talents struggle with their bodies or even twist them in grotesque amorphous forms. Some of the productions will premiere in Thailand.
Roni Chadash from Israel will perform under her double bill "Goofy" and "No-Body" dancing around with her head unseen during the entire performance.
Frenchman Pierre Pilatte examines his feminine part through a solo burlesque "Be Claude." Israeli Benoit Couchot portrays his struggle within gender boxes at his young age through award-winning performance "Mutiko ala Neska" (Boy or Girl? In Basque).
Designed by Satoshi Kudo, Norwegian twin sisters Anna and Berit Einemo Froysland's choreography "Bio-erosion" explore the concept of "how one takes over another and lives as one."