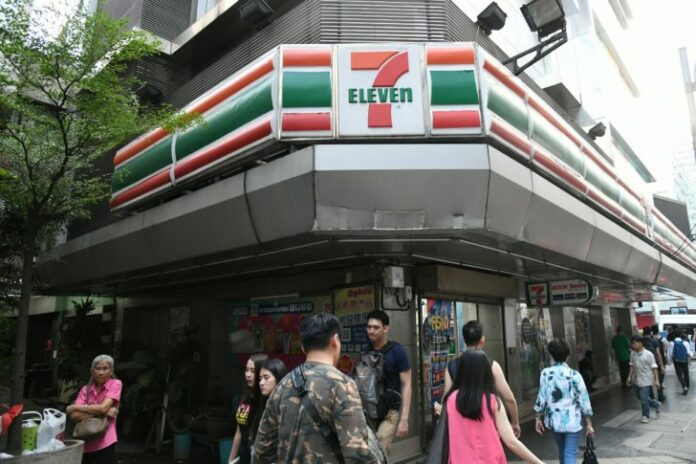 BANGKOK — Thailand's most prolific retailer on Monday launched yet another offering – mail delivery – at thousands of its stores across metro Bangkok.
The 24/7 Speed-D express delivery service is now available at more than 3,000 7-Eleven stores in Bangkok, Nonthaburi, Pathum Thani and Samut Prakan provinces. Packages and letters are guaranteed delivery by 6pm the next day if processed by 9pm.
The service is a joint venture between the megachain's parent company CP All and delivery firm Dynamic Logistics. Customers can purchase boxes and envelopes at the stores, where they can also collect packages if they don't opt for home delivery. All deliveries include a GPS tracking service available from Dynamic Logistics website.
Customers need to show ID to use the service. Rates range between 35 baht and 119 baht according to the size of the package.
On Wednesday, 7-Eleven stores nationwide will offer basic banking services for the Government Savings Bank, allowing customers to withdraw and deposit money with its Counter Service for a fee.
Last week, Kasikorn Bank began offering deposit service through the competing Cen Pay service at five Family Mart stores in Bangkok for a 20-baht charge. Customers can deposit up to 5,000 baht each day. Bank representatives said the service would be expanded to all Family Mart stores next year.
Earlier this month, 7-Eleven began piloting a limited delivery service via Line. It allows customers to order products including ready-made meals and coffee but is only being tested at two stores in metro Bangkok.