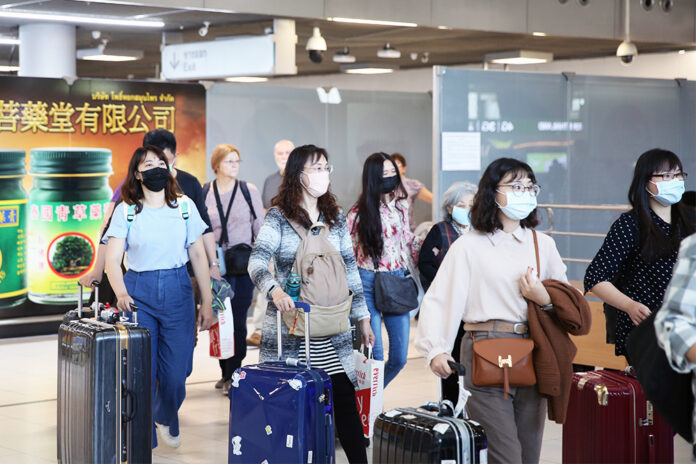 BANGKOK — The customs department on Monday said arriving travelers are no longer required to open their bags for inspection of personal belongings.
Customs spokesman Phantong Loykulnant said the new policy, which is now effective at all customs checkpoints, aims to provide convenience to tourists. Travelers may walk through the green channel without having to declare valuable items exceeding the duty-free allowance if they are bought in for personal use, he said.
"Customs officers will not conduct inspections of arriving tourists, even though they are carrying a luxury handbag or wearing a multi-million baht watch if these items are imported for personal use, not for commercial trade," Phantong said. "We want to provide convenience, not to cause difficulties to tourists entering Thailand."
Under the customs procedure, passengers are allowed to import personal belongings that are worth no more than 20,000 baht, a total of 200 cigarettes or 250 grams of tobacco, and a liter of alcoholic beverages without having to pay for duty.
Still, inspections will be carried out if officials have a reason to believe the traveler is smuggling luxury goods for sale.
"If we are tipped off about the smuggling or we find it obvious that the tourist is not importing the items for personal use, we will conduct a search," Phantong said. "One such instance is wearing multiple watches on their arms."
The new policy would be applied to both Thai and foreign nationals, Patchara Anuntasilpa, head of the Customs Department, said Monday. He also warned that the absence of baggage screening does not mean illegal goods can be bought into the kingdom.
"We have a clear guideline that tourists are not to be searched if there is no obvious indication that they are importing valuable items for commercial purposes. This applies to both foreign and Thai travelers entering the country." Patchara said. "The procedure for inspecting and investigating the smuggling of illegal goods remains in place as usual."
Update: This story has been updated with a quote from the head of the Customs Department clarifying Thai nationals are also exempted from baggage inspection.