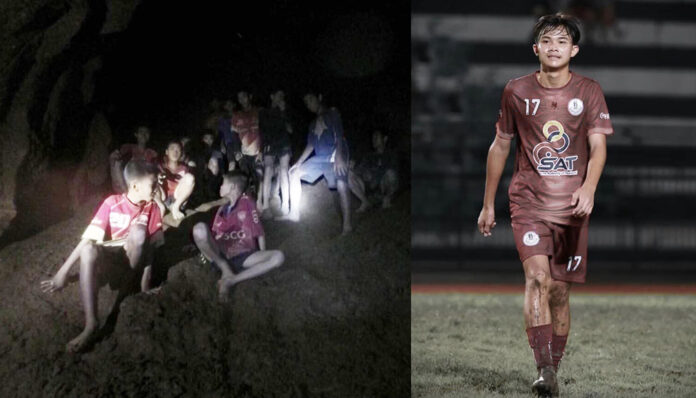 Duangpetch "Dom" Promthep, one of the 13 'Wild Boars" rescued from Tham Luang Cave in Chiang Rai province back in 2018, has died in England, said Supatpong Methigo, a monk who taught him in Chiang Rai on Wednesday.
"Note" Prachak Sutham, member of "13 Wild Boars" paid tribute to "Dom", the captain of Wild Boars soccer team.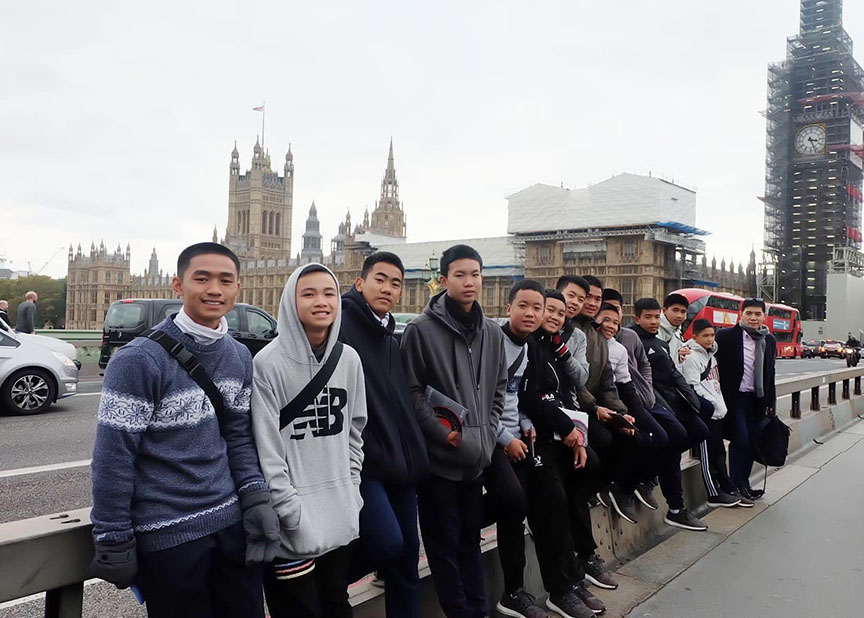 "R.I.P., My Dear Friend, We, 13 people, have been through a lot together, both suffering and happiness. We have risked life and death and gone through all the hardships together. You said to wait and see when you join the national team. I always believed that you could do it.
When we met last time before going to England, I still jokingly told you that I had to get your autograph back when I came back. Rest in peace, my friend. We will always be 13 of us together."
"Coach Ek" Ekapol Chanthawong, the assistant coach of 13 Wild Boars posted: I waited all day, hoping for a miracle to happen. But there is no miracle. I hoped this news was fake. But it was not fake news like it used to be.
You once told me that in two years I would be cheering you on as you played soccer for the national team. Then why didn't you keep the promise? How about plans to come back to play soccer with the team members and ride bicycles together again? Why don't you keep your word? Rest in peace, my brother. You will always be on my mind.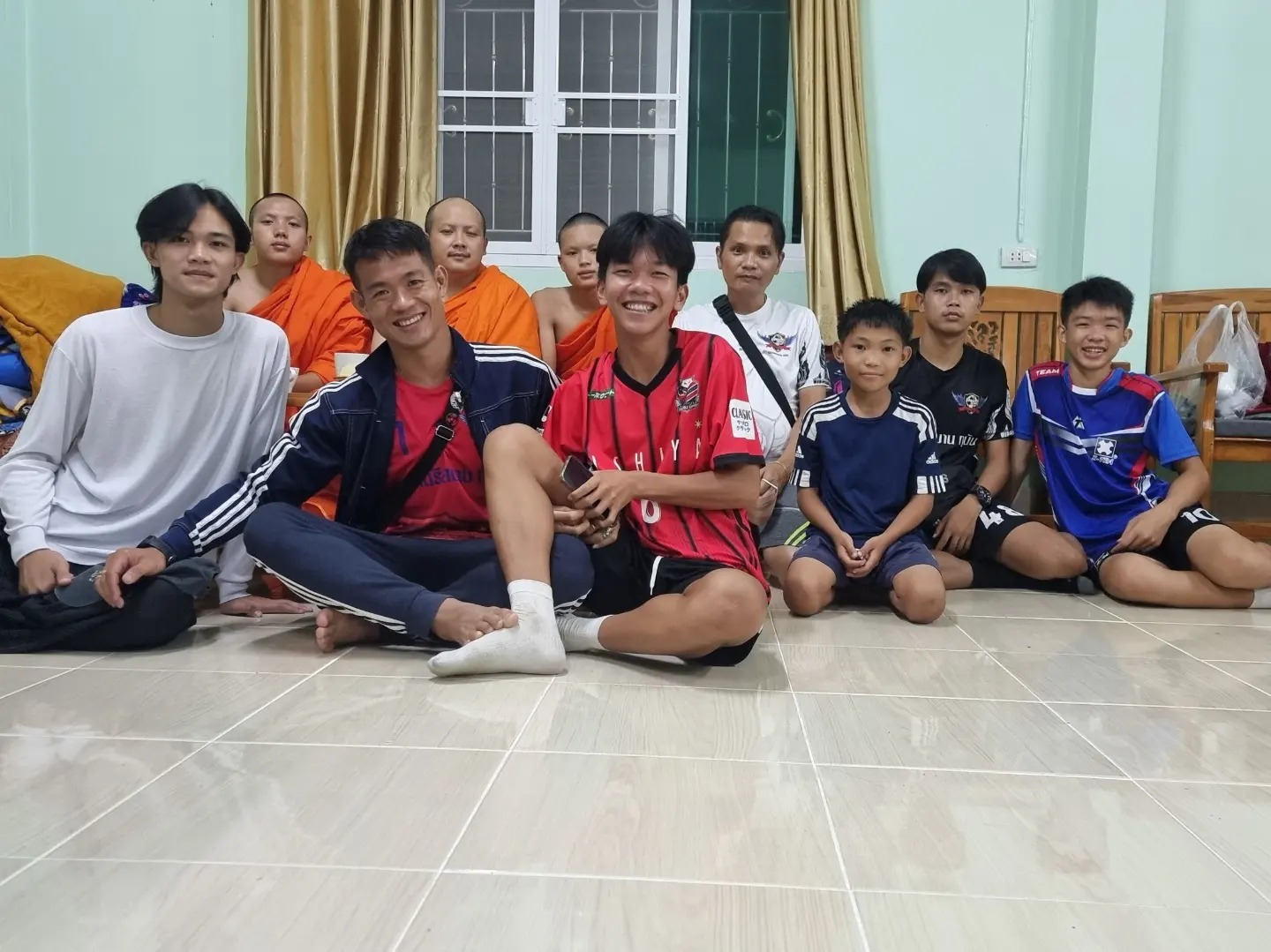 Associated Press reported that Duangphet "Dom" Phromthep, 17, was found unconscious in his room on Sunday at the Brooke House College Football Academy in Leicestershire and was taken to a hospital, where he died Tuesday, Thailand's Zico Foundation said. The school also confirmed his death.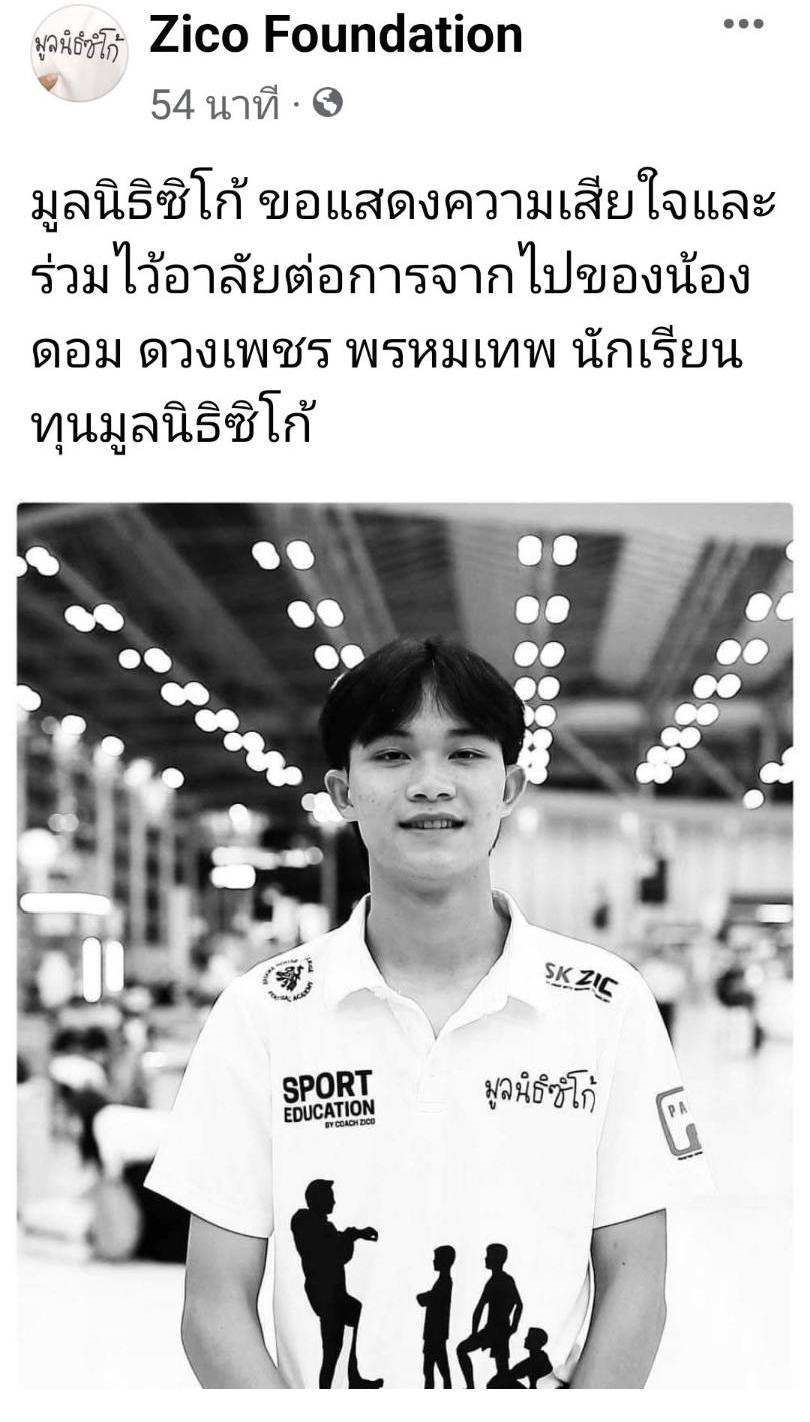 "This event has left our college community deeply saddened and shaken," school principal Ian Smith said in a statement. "We unite in grief with all of Dom's family, friends, former teammates and those involved in all parts of his life, as well as everyone affected in any way by this loss in Thailand and throughout the college's global family."
The head of the Zico Foundation, former Thai national team captain and coach Kiatisuk Senamuang, said in an online news conference that he did not know the cause of death and that Dom had apparently been in good health.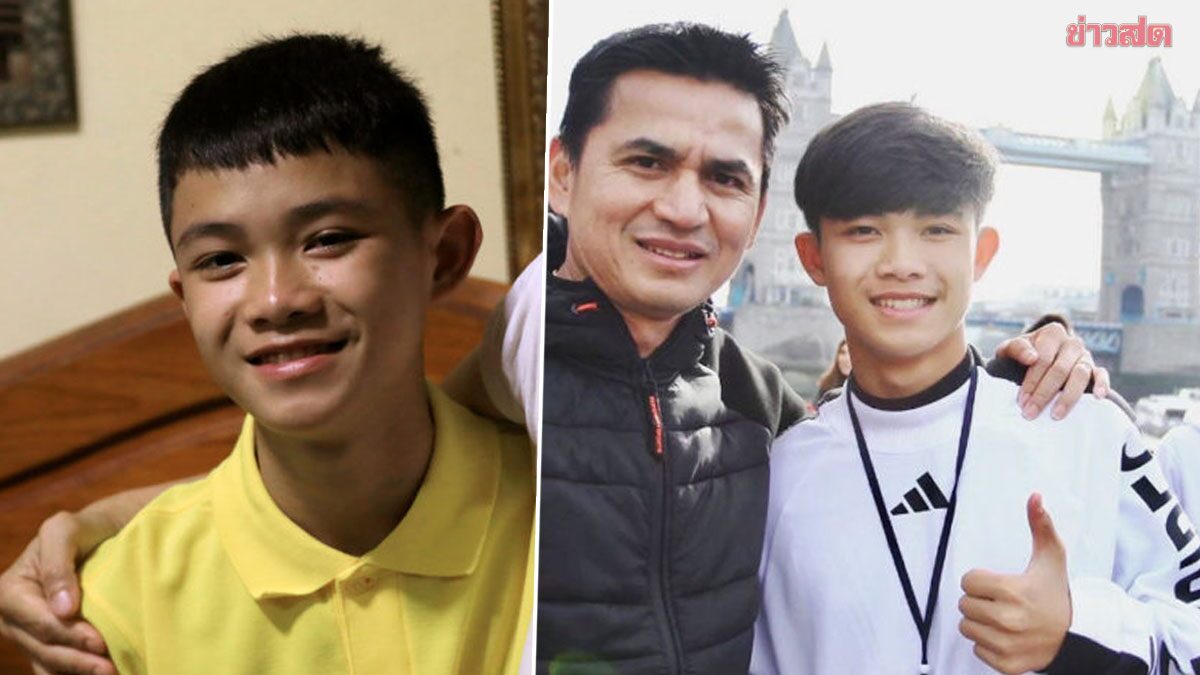 Dom's mother, who joined the online news conference, said she hoped a Buddhist monk in England could conduct rites for Dom so his spirit would not be trapped where he died according to Buddhist beliefs."
Luang Cave attracted global attention in 2018 when 12 young footballers and their coach were trapped within for 17 days by a flash flood. The epic rescue operation, which involved more than 10,000 officials and volunteers, was concluded successfully on July 10, 2018 when the last of the boys were brought out. The moment was captured on video and soon broadcast to the world.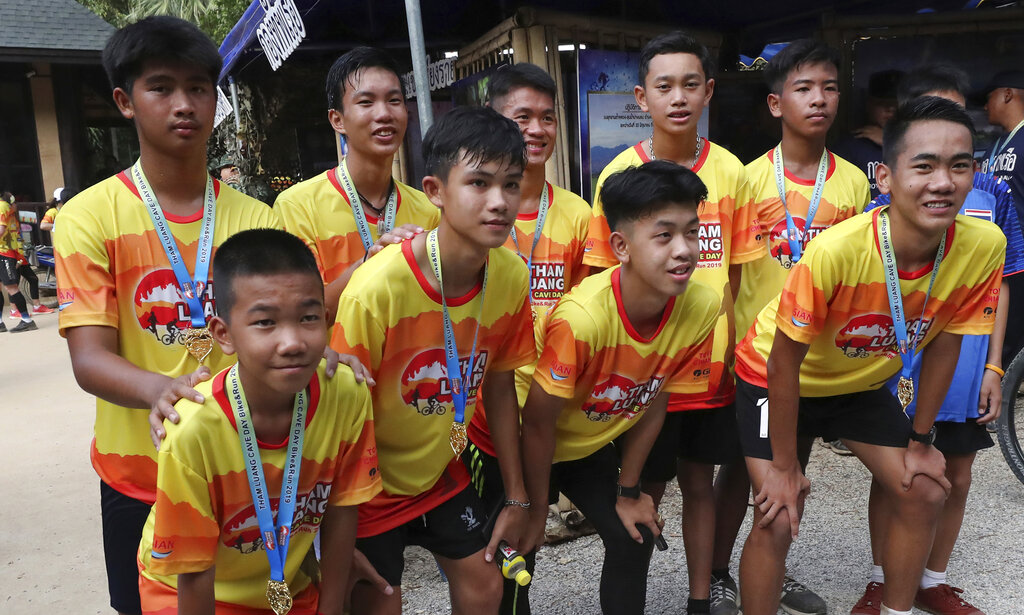 When the 12 young boys and their soccer coach walked into a cave complex in northern Thailand a year ago Sunday, they didn't know their lives were going to forever change.
Rising floodwater quickly trapped the youngsters inside the Tham Luang cave complex, setting off a more than two-week ordeal that the world watched with rapt attention and that left the members of the Wild Boars soccer club with a survival tale that propelled them into celebrities.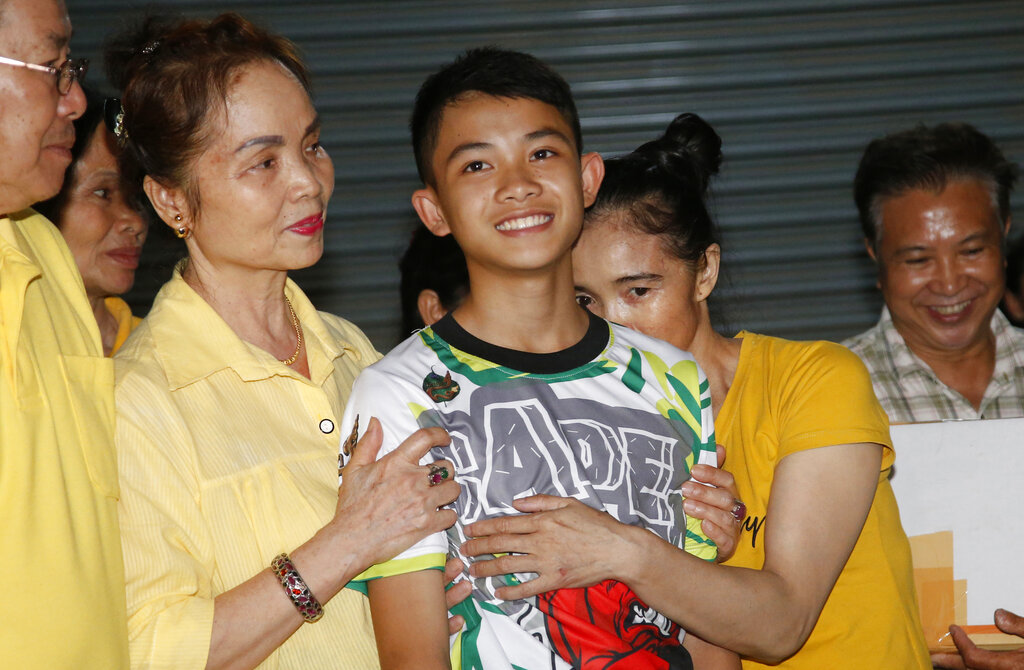 The story of the Wild Boars, which was covered intensely by international media, has been retold in several movies, including Ron Howard's 2022 feature film "Thirteen Lives" and the 2021 documentary "The Rescue."