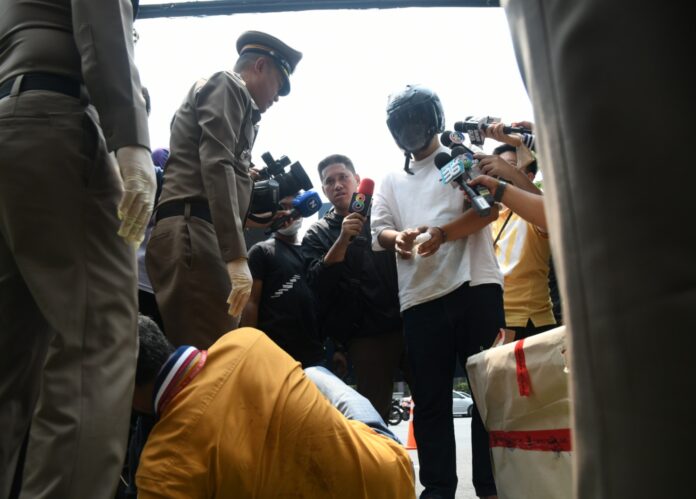 In another case, a Chinese visitor was kidnapped in Thailand for ransom. A Thai group was implicated in this recent case. The victim's ex-girlfriend was one of them. The perpetrators in previous incidents were mostly Chinese.
In this case, Chinese man Yu Jie reported to the Lumpini Police Station on April 15 that he could not contact his Chinese friend named Wang Nanfeng for several days. But then, on April 16, Mr. Wang video-called Mr. Yu, saying, "You don't have to file a report. The kidnappers will release me if you transfer the money."
However, Mr. Yu feared for his friend's life because Mr. Wang's face was bruised. So he informed police about this.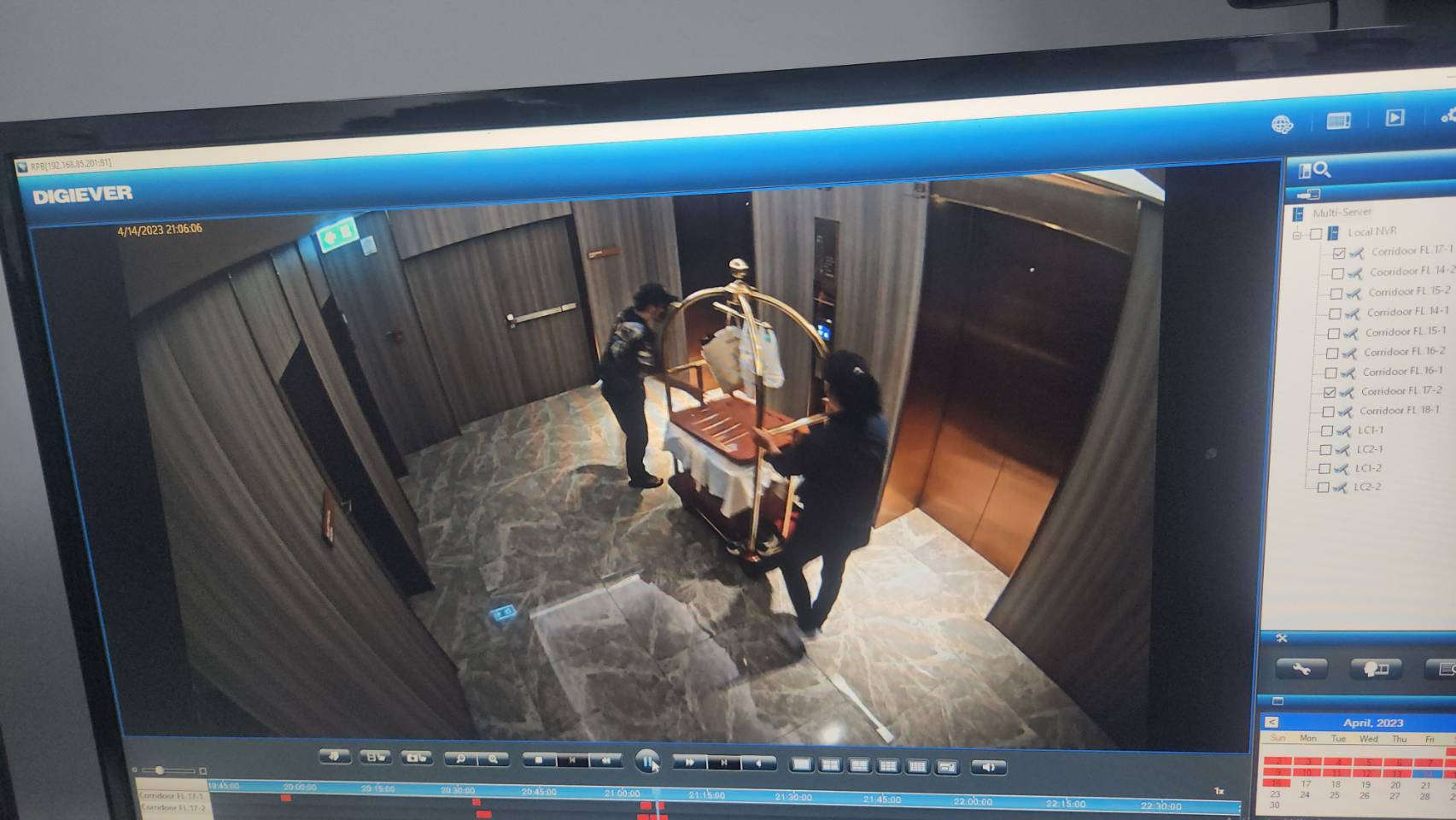 Maj. Gen. Noppasin Poolsawat, deputy commissioner of the Royal Thai Police, then commanded an investigating team. He announced on April 17 that several of the suspects had been apprehended. After using CCTV footages in front of the lift on the 17th floor of the condominium in Lumpini area as evidence, it is shown that the victim is being shoved into a large plastic box.
The inquiry discovered that the kidnapped Mr. Wang had been in a relationship with his Thai girlfriend, Ms. Nampetch, 24, for more than a year, but they had broken up for around 3 months before getting back together.
Ms. Namphet knew that Mr. Wang had a lot of money and property. He has done "grey business," and the Chinese government had a warrant out for his arrest. So she thought Mr. Wang would not dare to tell the cops anything. Then she made plans with her Thai boyfriend, Mr. Guy, aged 24.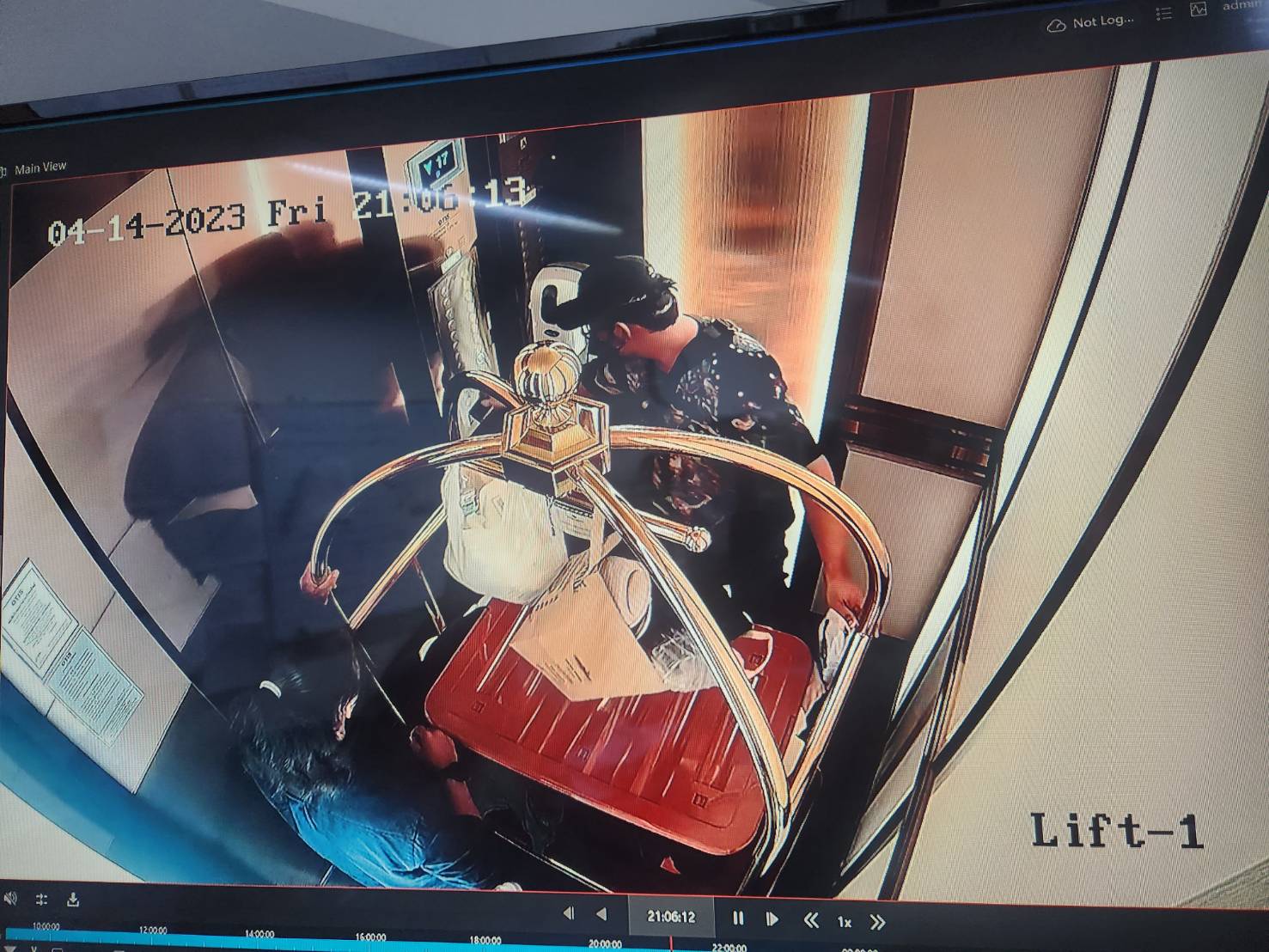 On April 14th, around 7:00 p.m., Mr. Guy and two other men, Mr. Kob, 27 and Mr. Joe, 30, arrived at Mr. Wang's Sathorn condominium and then used the key card that Ms. Nampetch had given them to go up to the room on top of the condo before locking Mr. Wang, tying hands and feet, and putting him in a plastic box, moving it in a car before driving out of the condo to lock the victim in Hua Hin, Prachuap Khiri Khan Province.
CCTV video showed that Kob who was wearing a white-and-black T-shirt and a cap, and Joe, who had long hair, were using a cart to move a big plastic box inside the lift. As soon as he pushed the elevator button, the box's lid went up, so Kob had to use his hands to press and close the plastic cover. He then pushed the elevator button to go to the parking lot on the ground floor.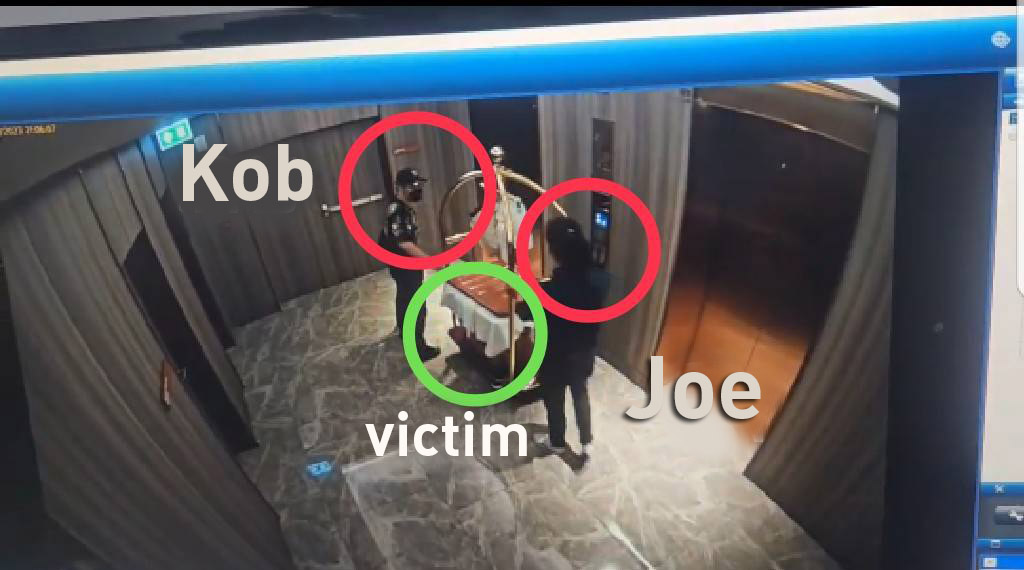 They helped each other lift the box onto the back of a Mercedes-Benz, which was waiting in a parking lot. Guy then drove to Hua Hin and took Wang to a resort for detention. Later, June, who was also being charged, drove to the resort to join the others.
The perpetrators then threatened and physically beat Wang, forcing him to video call Yu and ask him not to report it to the police. Then, the perpetrators made Wang transfer money to Kob's account twice: the first time, he sent 2 million baht; the second time, he sent an extra 900,000 baht; and the third time, he sent 1.03 million baht to the account of another woman named Ms. Ta, 28; bringing the total ransom to 3.93 million baht (114,000 U.S. dollars).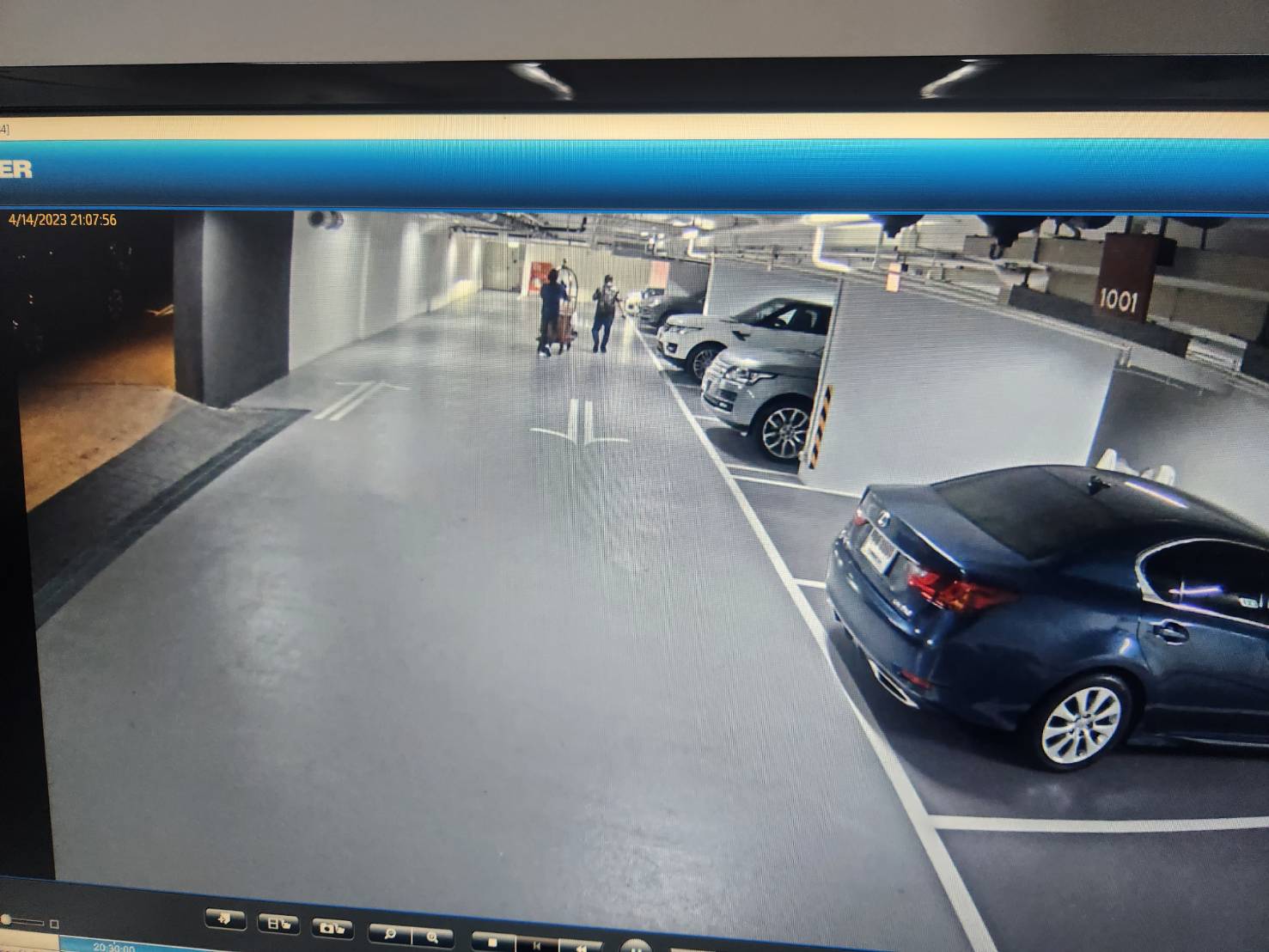 When the perpetrators got the money they wanted, they brought Wang to release him at a restaurant. The police followed up until they found him, helping and arresting one suspect, Kob. Later, the police applied to the court to approve the issuance of four arrest warrants, consisting of Guy, Joe, June and Miss Ta. The police were later able to arrest one more  June and seized the ransom amount of $2.3 million.
Kob confessed that Guy had hired him and Joe to put Wang in a plastic box, lying on one side with legs bent, feet tied, and hands tied behind the back. They closed the lid of the box and brought it down to the parking lot.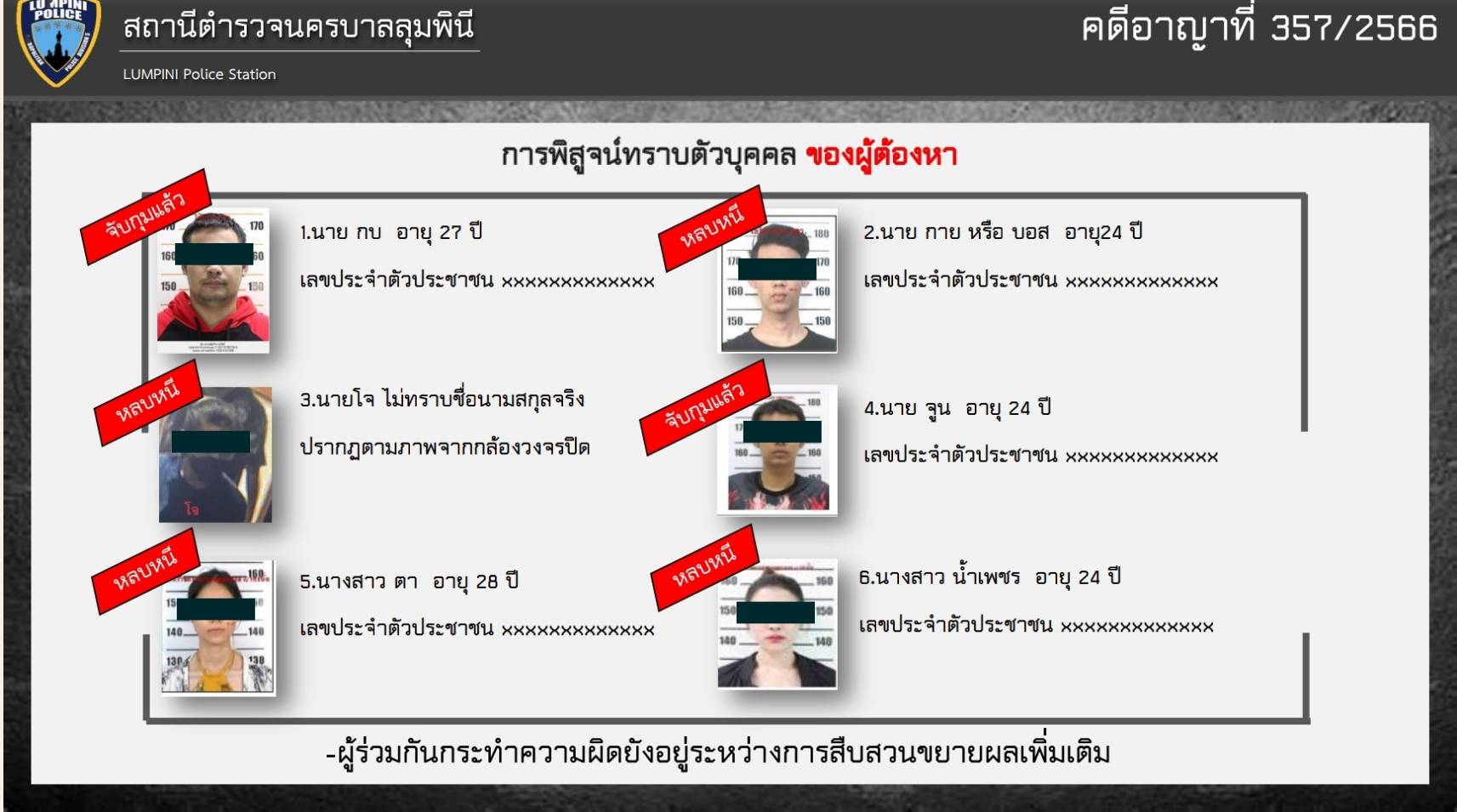 Kob claimed that when they took the victim to Hua Hin, they opened the box's lid so Mr. Wang could breathe and pull out the rope. Wang had some resistance, but he didn't fight. He was always aware of what was going on. And when they got to the resort, Kob said he did not physically assault the victim.
Kob declined to answer questions about how much he was paid for participating in this crime and why he decided to join it.
Ms. Nampetch was the last person arrested in a gang of six on the evening of April 17 at the accommodation in ThongLor area. It turned out that she was a contestant for a well-known stage beauty queen, Miss Grand Suphan Buri 2020.
All the 6 suspects arrested are as follows:
Ms. Phetlada Saengsakul (Namphet), 24 years old
Mr. Supaphon Halman (Boss or Guy) 24 years old
Mr. Nattapat Sawasdee (Kob), 27 years old,
Mr. Nuttaphong Khongkhamyu (June), 24 years old
Ms. Sarita Donmuang (Ta) 28 years old
Mr. Thanayut Ponnaku (Joe), 30 years old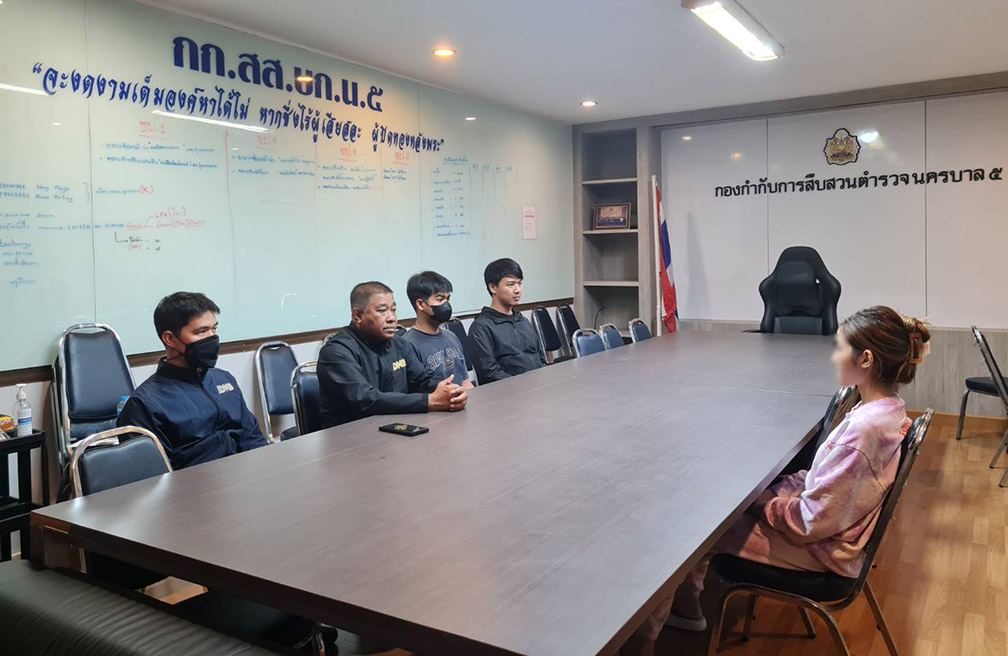 For Wang, the Chinese man who had been kidnapped, he is accused of fraud worth 12 million yuan, or about 60 million baht, for which the Chinese authorities have already issued an arrest warrant. But he has not received a red notice in Interpol, So he could travel to Thailand without a history of such arrest warrant. He is being held at the customs office so that he can be forced to leave the country.
_____