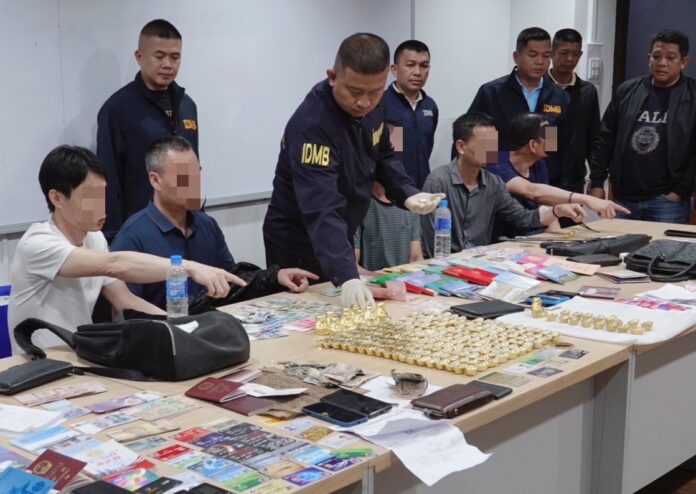 The Metropolitan Police have arrested 6 suspects from the Jiangxi Dragon fraud network and seized nearly 200 bars of fake gold weighing a total of 30 kilogrammes. It is reported that the network has been selling fake gold to Thais of Chinese origin in the China Town area of Bangkok. The reported loss is more than 10 million baht.
The investigation revealed that the network planned its operation using the "name book of Thais of Chinese origin" and selected only the rich. Then they used the Indonesia-based call centre to reach the victims. The network put real gold in the fake gold pieces and cut them open to deceive the victims. It claimed that the gold came from a gold mine in Ayutthaya province.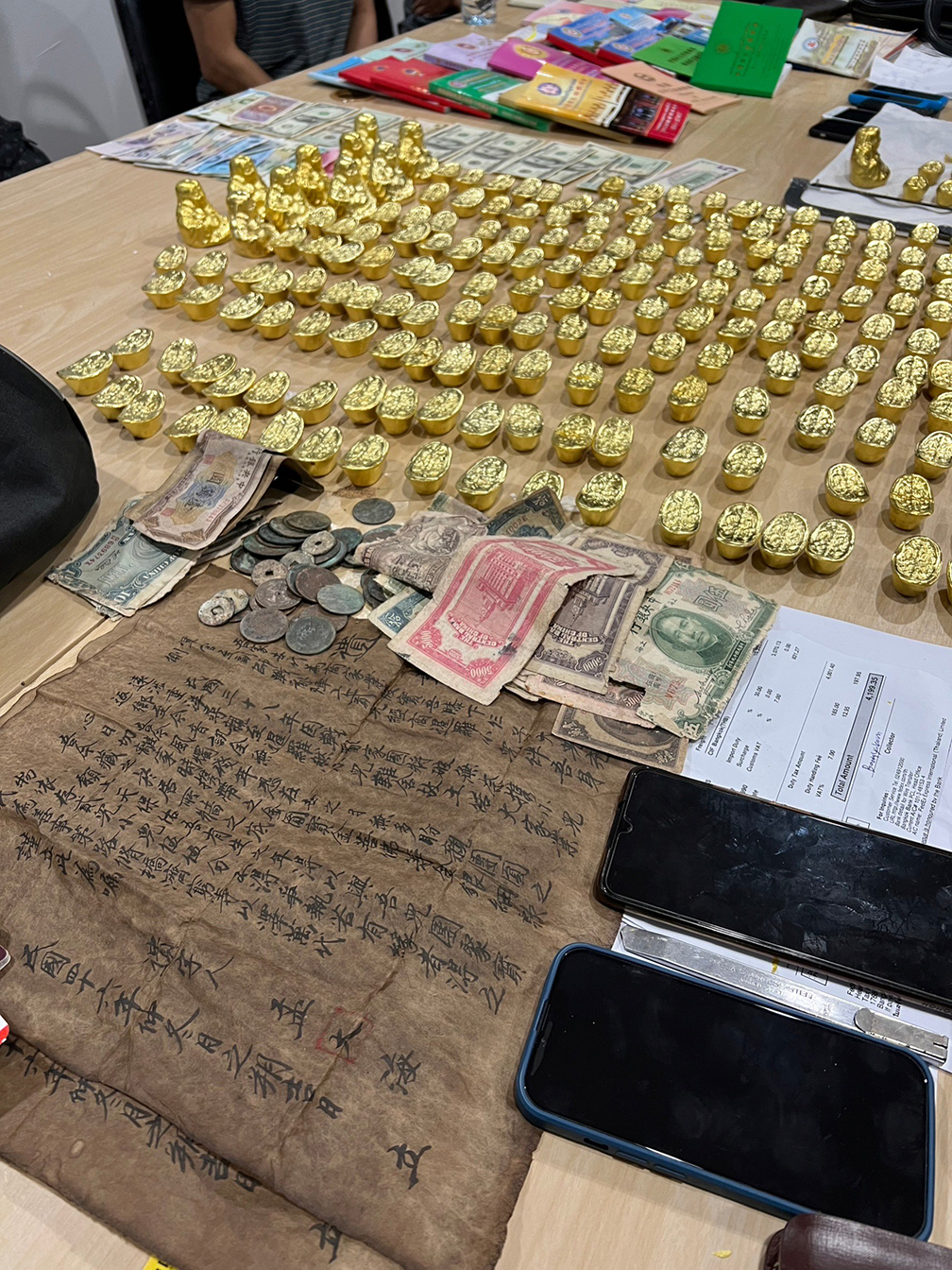 Pol. Lt. Gen. Thitirat Sangsawang, Bangkok Police Commander, together with the arrest team, announced on April 25 that they had arrested Mr. Zhong Xiaocong, 44, Mr. Li Xiaoyuan, 45, Mr. Zeng NanJing, 54, Mr. Yang Cuiyuan, 51, Mr. Zhu Zhihua, 48, and Mr. Guo Xianyu. All suspects were arrested on April 23 at Hua Lamphong underground station in Rong Muang sub-district of Pathum Wan district in Bangkok.
The press conference also showed the disputed items: 179 bars of fake gold, 10 gold pieces in the shape of gods' figures, 8 2×1-centimetre real gold leaves, 46 books with the names of Chinese people in Thailand, 24 bank cards, 12 mobile phones and 1 set of gold cutters. They were charged with "joint attempt to commit burglary by trickery and criminal association"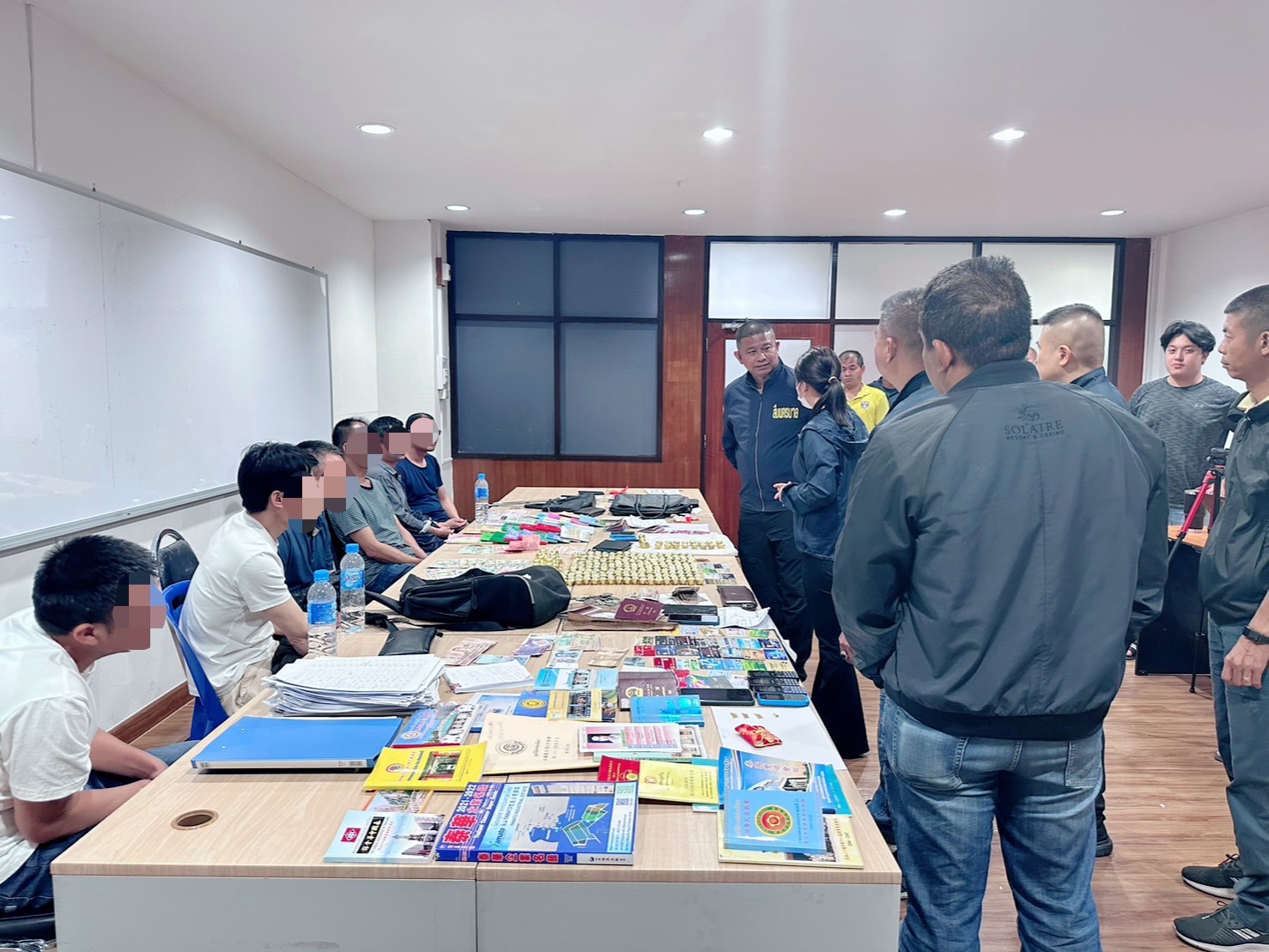 Pol. Maj. Gen. Theeradet Thammasutee, Commander-in-Chief of the Royal Thai Police, said the Jiangxi Dragon deceived the victims with a well-planned operation. After police learned of the operation, the team arranged a meeting with the gang at Hua Lamphong station before arresting 2 people at the scene and 4 other suspects at a luxury hotel in the Ratchada area and finding the disputed property.
The 6 suspects confessed that they were all from Jiangxi, a southeast Chinese province. They bought fake gold from the province and sent it to Thailand. They love scams and were inspired by an internationally known series on scams. The case will be forwarded to the court for sentencing.