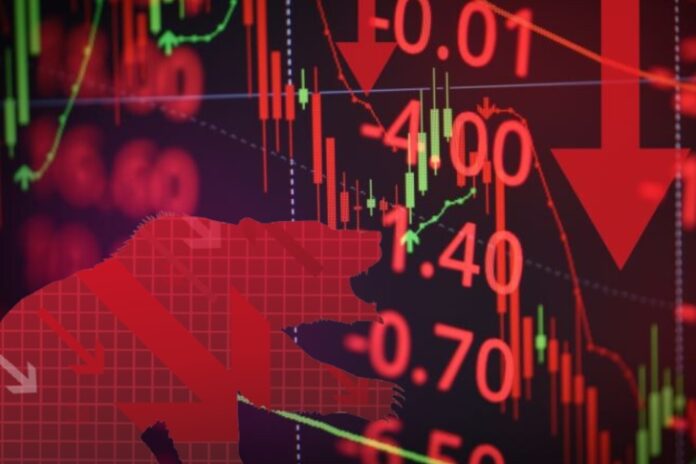 The Thai stock market opened Monday morning with a price drop from 1,500 points, despite the MOU signing ceremony to form a government to be held today at the Conrad Hotel in Bangkok.
This government formation led by Move Forwrad leader Pita Limjaroenrat, who is also considered a candidate for prime minister. The signing ceremony on May 22 at 4.30 p.m.  took place at the same time that Gen Prayut Chan-o-cha announced the coup 9 years ago.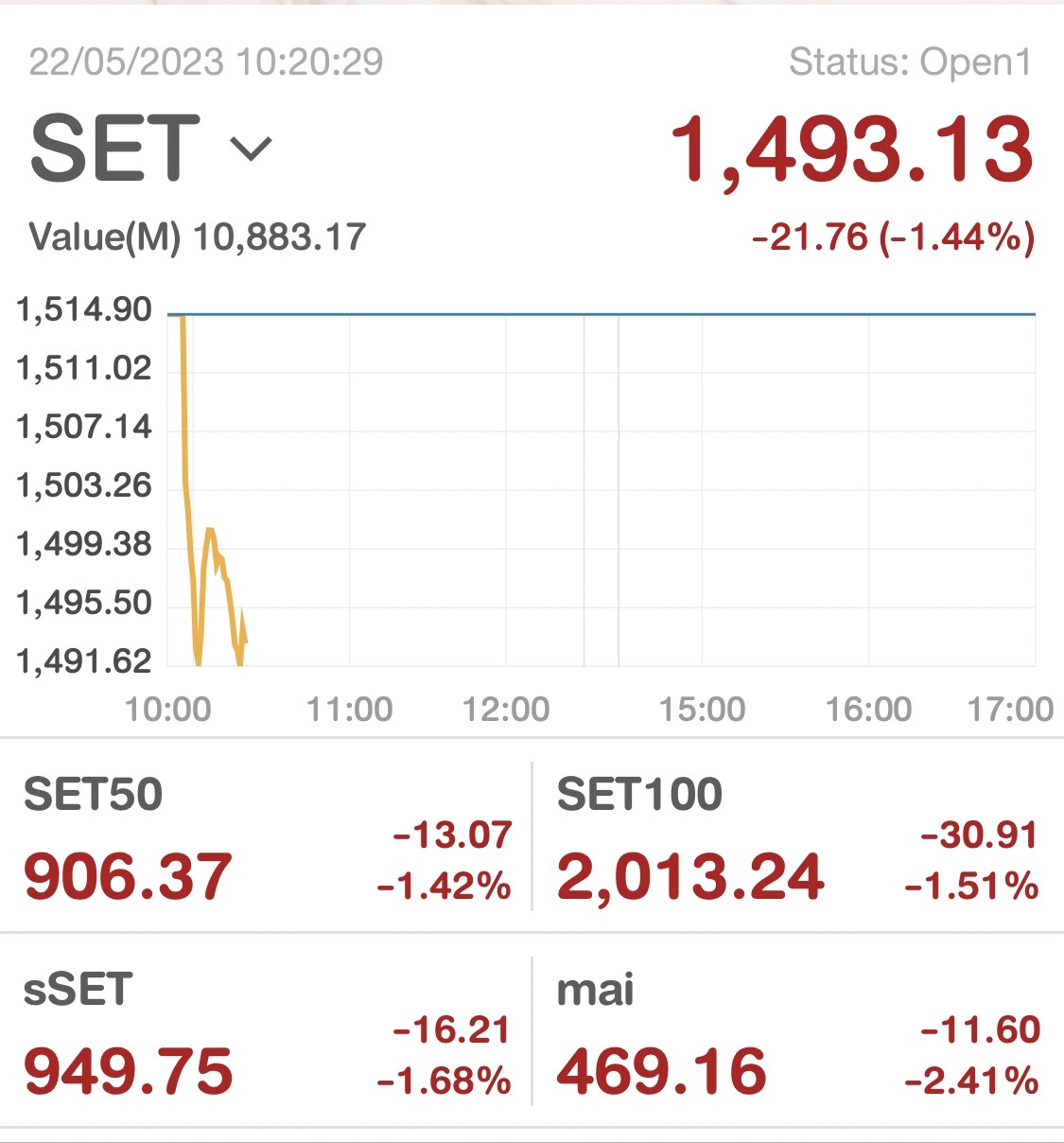 Although the market rallied back 14 points higher in the afternoon from purchasing back major stocks (BiG Cap) led by CPALL, AOT, and GULF as the market relieved concerns over the government's setup following the MOU signing news conference, there is no change to Section 112 in the MOU's terms.
Uncertainties in the stock market remain high.
In the five days following the election on May 14, foreign investors sold Thai shares worth a total of 12 billion Baht. Furthermore, sales since the start of the year total 80 billion Baht. According to analysts, international investors are still concerned about the formation of the government.
Niwet Hemwachirawarakorn, a value investment expert at the Thai Value Investor Association, said elections have been held in Thailand and a new government with different policies than in the past is in the offing. However, it seems that investors have not reacted well to this.
Niwet said that the Thai index has actually not gone up in the last 10 years. In his opinion, it could be called the "lost decade."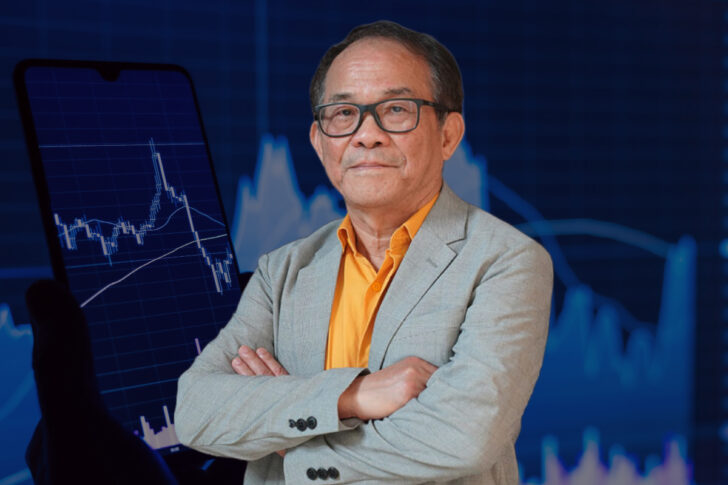 The situation is similar to that in Japan 20 years ago. At that time, Japanese society began to age rapidly, creativity began to wane and the creativity of "youth" replaced the old commodity and service industries. Japanese society and people who are more "conservative" could not keep up with this pace.
It was only in the last 10 years that Japanese stocks did exceptionally well, especially after the then-still-young Prime Minister Shinzo Abe who stimulated the long-hibernating economy.
For Thailand, however, Niwet added that the future will show in the next 2-3 months after the government is formed or in the next 1-2 years whether the policy will respond well to the country's economic growth or not.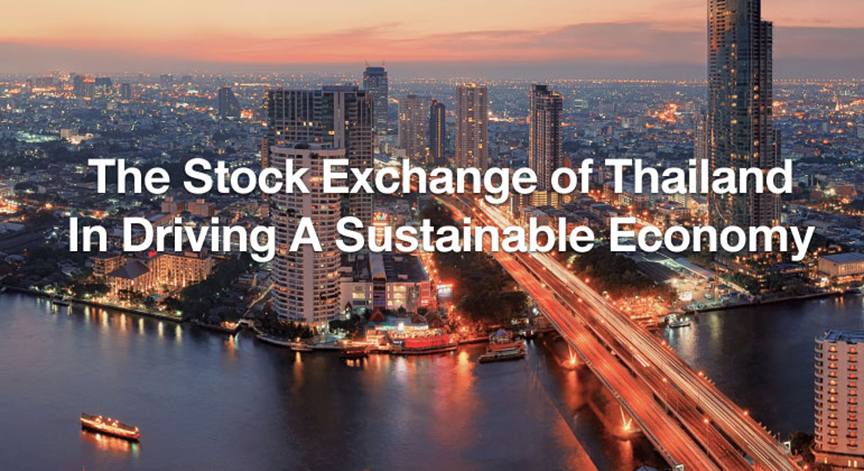 Niwet said those who will be in charge of the country should look at the stock market index as a sign that what they will do will affect the country positively or negatively in the long run.
He added that the stock market is not a niche sector as this market is the centre of people who do the economic activities that can predict the country's economy. When the stock market goes up, it means that policies are going in the right direction and vice versa.