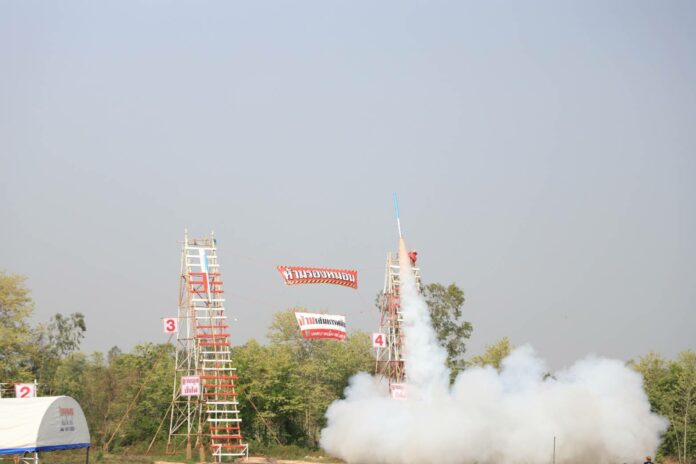 "The magic of the Bun Bang Fai Festival, Yos Sunthon, and Yasothon" is still a tourist favourite. After a three-year hiatus, it held at Phaya Thaen Public Park, Nai Mueang Subdistrict, Mueang District, Yasothon Province, this time.
On Sunday, Yasothon's Bun Bang Fai Festival 2023 came to its close. There was a race to launch 38 rockets into the sky and more than 20 light and sound rockets. The organisers begin lighting the rockets at 8:30 a.m. and continue until 5:00 p.m., allowing Thai and international tourists to observe the event throughout the day.
The Bun Bang Fai Festival, according to Mr. Natthaphon Naksuk, Mayor of Yasothon Municipality, is another festival according to the Isan way of life and an important tradition of Yasothon province, with the belief that when the farming season begins, people must have a ceremony to light rockets up to pay homage to Phaya Tan to inspire the rain to fall according to the season.
According to NECTEC, Rocket festival or "Boon Bang Fai" in Thai is usually held in the second week of May of each year, at the beginning of the rainy season. The farmers are ready to cultivate their paddy fields. The festival is popularly celebrated in the northeastern provinces of Yasothorn and Ubon Ratchathani. The celebration is an entreaty to the rain god for plentiful rains during the coming rice planting season.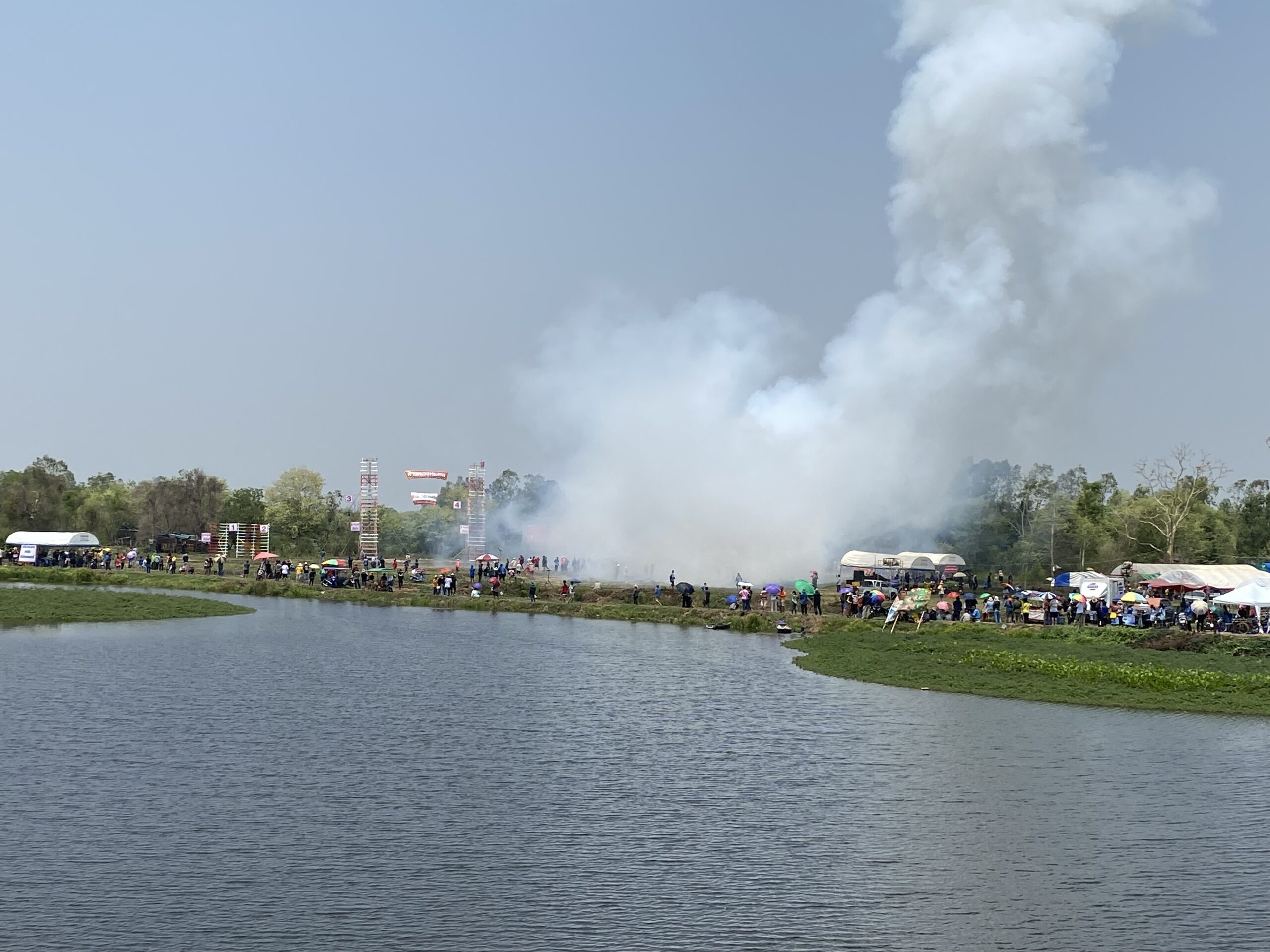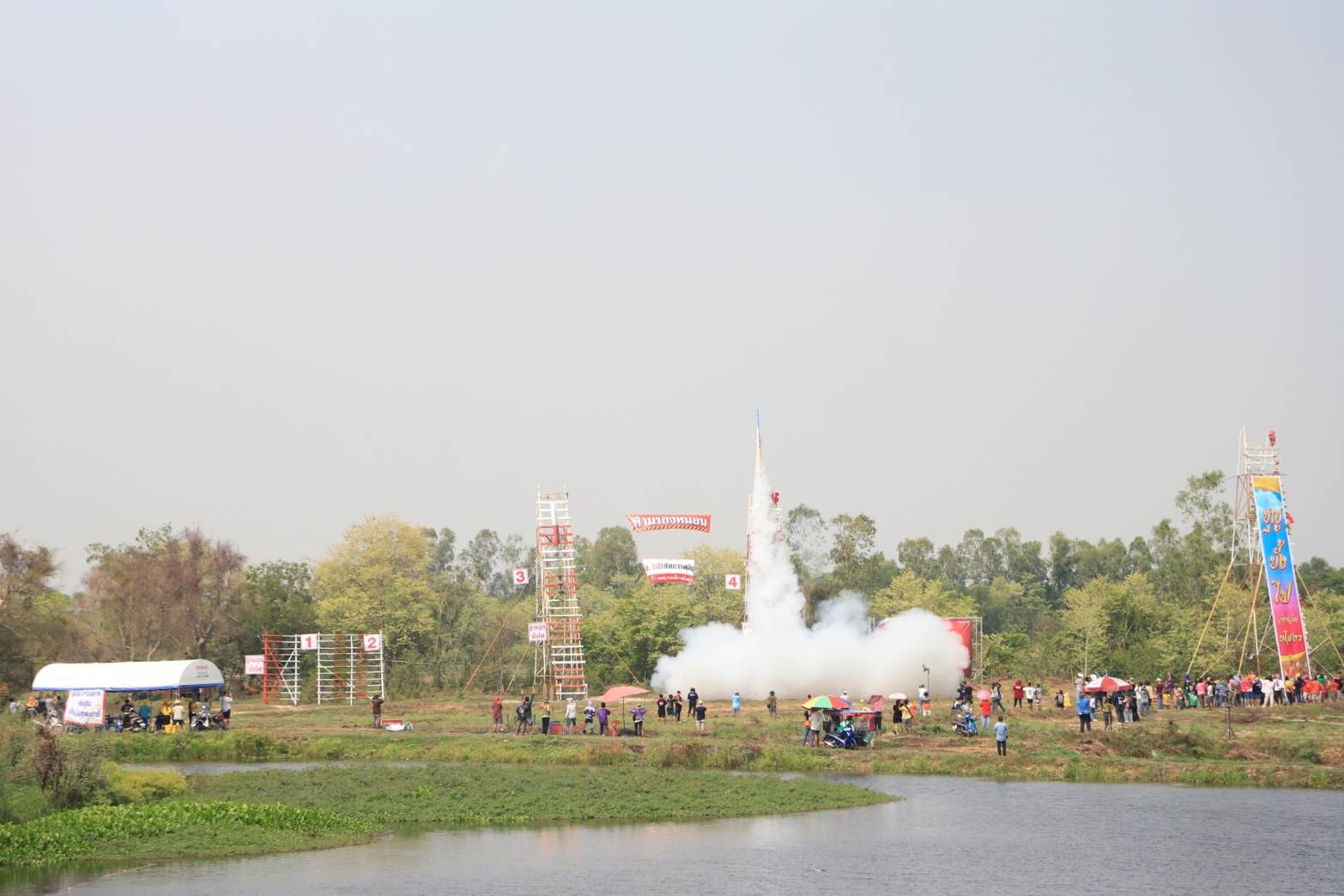 The festival itself owes its beginning to a legend that a rain god named
Vassakan was known for his fascination of being worshipped with fire. To receive plentiful rains for rice cultivation, the farmers send the home-made rockets to the heaven where the god resided. The festival has been carried out till days.
An average rocket is some nine metres in length and carries 20-25 kilogrammes of gunpowder. Before ignition of the rockets, there will be more singing and dancing to celebrate the festival.
The climax of the festival is the ignition time. One by one the rockets are fired from the launching platforms. Each liftoff is greeted by cheers and noisy music. The rocket that reaches the greatest height is the winner.