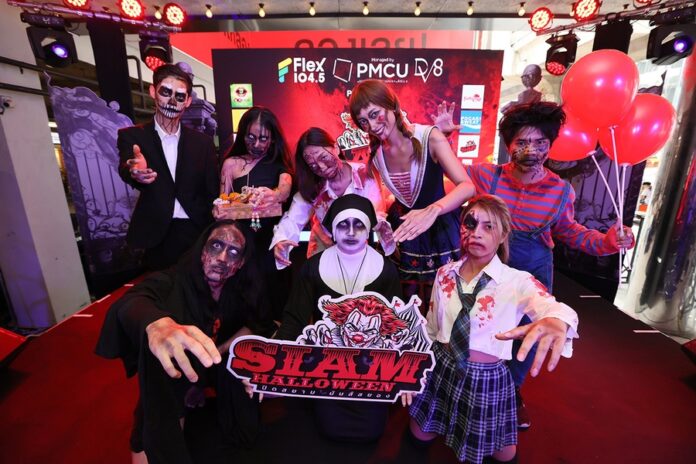 Announcement: Siam Square under Siege during "SIAM HALLOWEEN 2023: Festival of Fun Terror"
Flex 104.5 radio station led by its founder and big boss Thep-ard "Jeep" Kawin-anan and managing director Phiyada "Aom" Akkaraseranee are collaborating with business partners on a plan to take over Siam Square for "SIAM HALLOWEEN 2023", Thailand's first big haunted event in the area. The upcoming Festival of Fun Terror promises to set a new Halloween landmark in the heart of Bangkok and make all Thais proud. 
For this mega event, Flex 104.5 and its partners Property Management of Chulalongkorn University and DV8 will spend more than 30 million baht on filling Siam Square with a haunted ambience, fun activities, and free music performances by over 100 artists. Festival goers are sure to scream at the top of their voices at this event.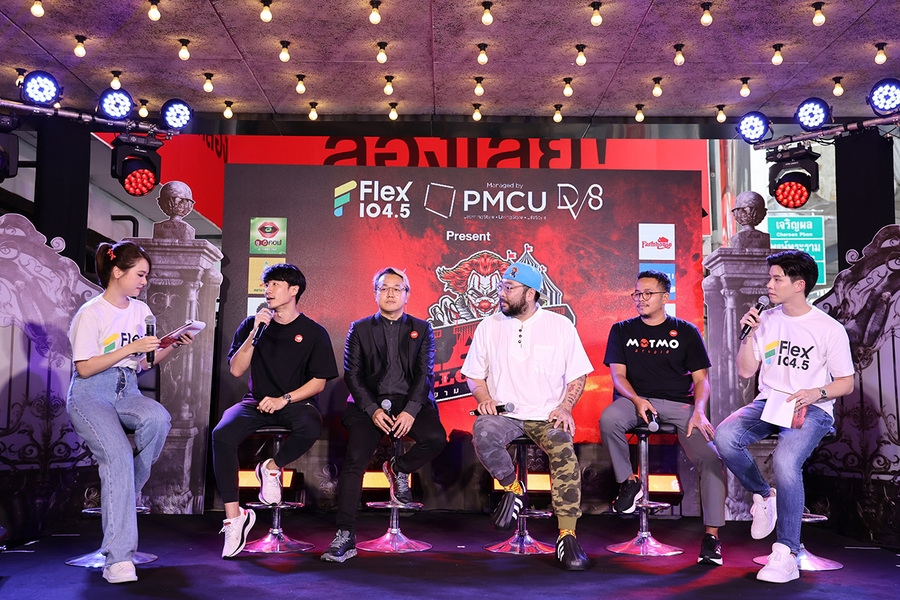 "Jeep – Thep-ard", who heads the organizing team, says, "Halloween is a fun festival during which people can get creative with makeup and costumes. It's that time of the year when people can unleash their imagination and summon up their courage. Siam Square is our chosen venue because it is full of young people's energy and creative vibes. With each building in Siam Square supporting our activity, we believe that all our festival's zones will perfectly fit in the area.  With our plan, a really huge Halloween Festival is going to happen in the heart of Bangkok for the very first time. We intend to create a landmark for everyone to have fun together."
 "Aom – Phiyada", MD of Flex 104.5, says, "Our studio sits in Siam Square, a hub of fashion and big events. Yet I have never seen a major Halloween event in Thailand before. That's why we came up with the idea of organizing SIAM HALLOWEEN 2023. We want all Thais to come and have fun. It's cool, trendy, and enjoyable. Our event matches the current trends and styles. It's definitely a must-not-miss".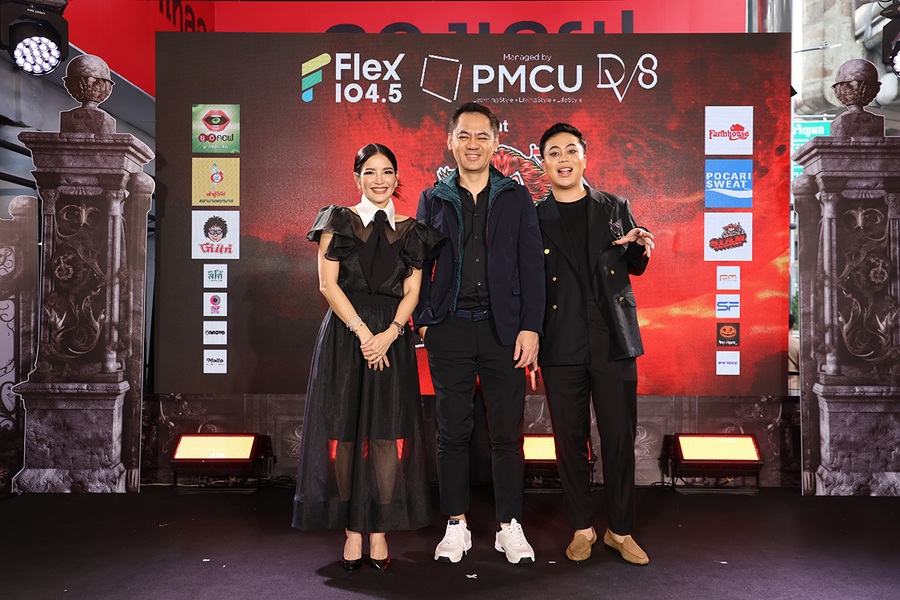 Nathaphol Kasamvilas, CEO of key partner DV8 Public Company Limited, says, "DV8 not only operates an audio media business nationwide but has also created a comprehensive range of online and offline content. This partnership is our business milestone. Through this partnership, we have brainstormed on ideas to fulfill every lifestyle and connect deeper with the changing lifestyles of our major target groups". 
SIAM HALLOWEEN 2023 will screen seven ghost movies over its three days and three nights. Those who love to dance can have fun with their favorite artists. Joining the festival stage will be bamm, HYBS, JEFF SATUR, LAZ1, Marc Tatchapon, Only Monday, PERSESxTIGGERxVIIS, PiXXiE, PROXIE, sarah salola, SERIOUS BACON, SLAPKISS, TYTAN, Whal & Dolph, YinWarPromBonz, YourMOOD and many more. The three-day event will feature more than 100 artists, all of whom have promised to turn up in ghost costumes.
On top of the terrific lineup of singers, the Food Zone of SIAM HALLOWEEN 2023 will embrace a spooky yet stylish theme. Thailand's famous premium gelato brand, Molto Gelato, has prepared a special flavor for this event as has Chef Andy Yang, the first Thai to win a MICHELIN star for a Thai restaurant in New York, and various other celebrity chefs. Better still, organizers have developed the "FlexHunter" application alongside Innova Interactive Studio so that Flex fans can hunt ghosts in Siam Square and collect coins for a chance to win a Bangkok – Japan – Bangkok air ticket and free admission to Fuji Q Highland, home to one of the world's five scariest haunted mansions.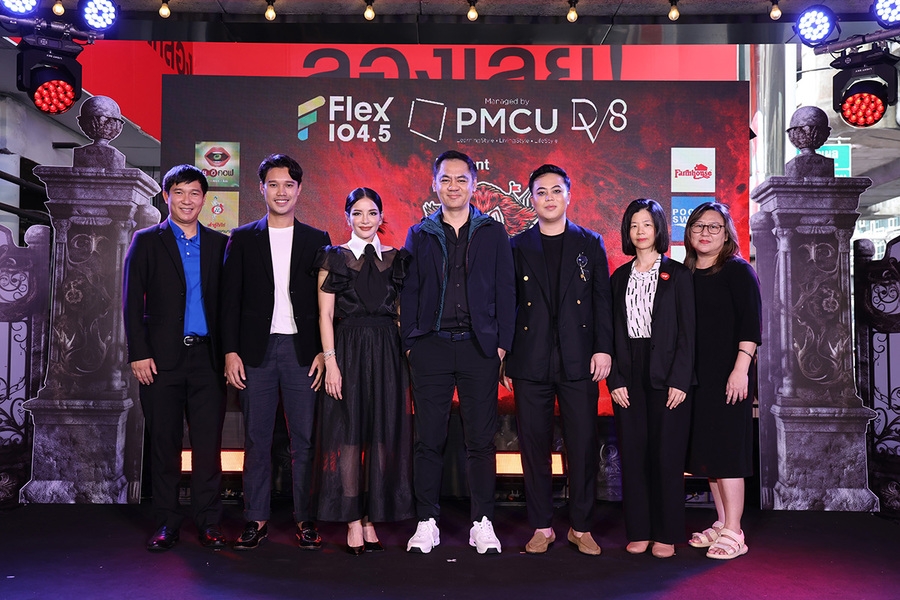 Shopaholics will be able to enjoy themselves with the oh-so-popular Art Toys while  Motmo Studio will join SIAM HALLOWEEN 2023 with its Hivamanta marshmellow "Little Mom". A huge sensation at other events, Little Mom will this time shine in an exhibition during the festival on the Halloween theme. Its cute collections will also be available via "gashapon", which will present items from various famous outlets on social media and entertainment figures.
And there will be various photo corners that promise to turn Siam Square into a spine-chilling town. Festival goers are invited to dress up in a scary, cute or creative ghost costume. If you dress like a ghost, you will have a chance to claim a prize at Horror Tree.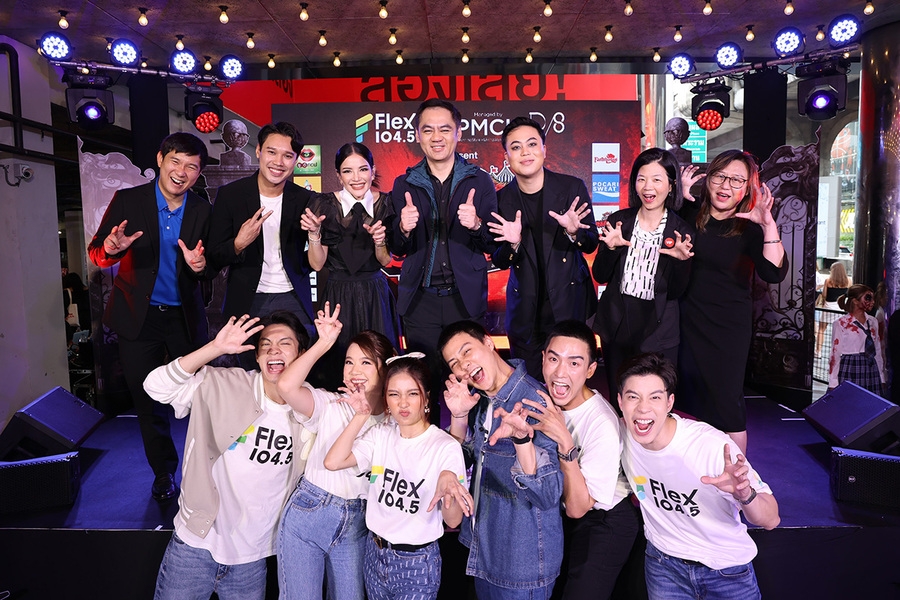 Don't miss "SIAM HALLOWEEN 2023" or the Festival of Fun Terror between 27 and 29 October 2023 at Siam Square. Save the date to indulge in the spooky yet fun experience. Join the event and your Siam Square will never be the same again.