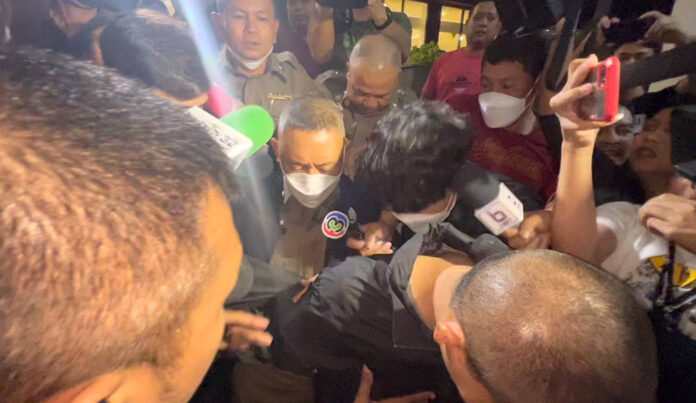 Thai police have again come under suspicion of taking bribes from illegal businesses. This time, the suspect is the provincial police commander. He was alleged to say, "How Deep Is Your Love? Write it down" (the amount of money).
This new case stems from 6 members of an online gambling website called Foxbet 168 complaining to police officers at Khu Khot police station in Pathum Thani province that Chonburi police chief Pol. Maj. Gen. Kumpol Leelaprapaporn together with his other police officers and allies, a total of 10 people, were demanding their money amounting to 140 million baht.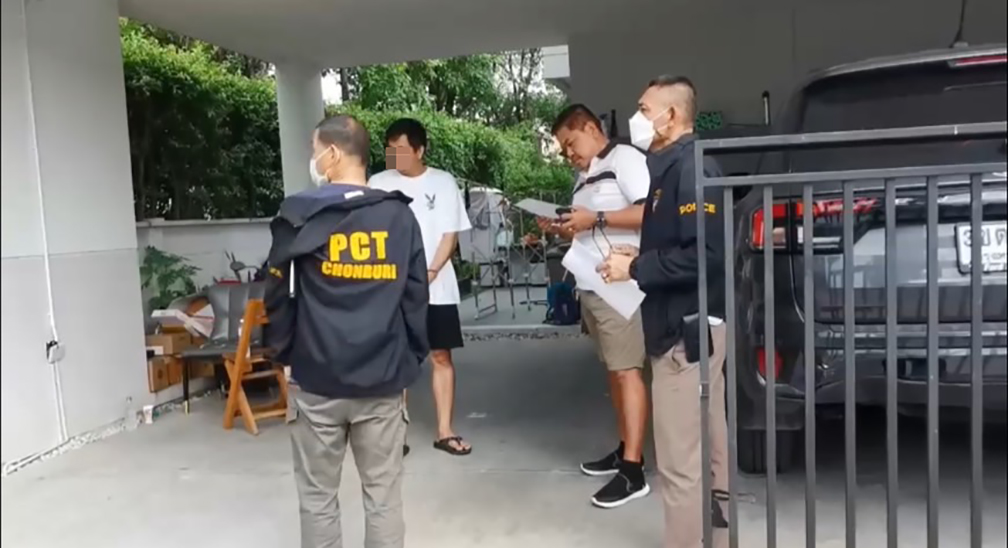 Consequently, Pol. Lt. Gen. Surachate Hakparn, deputy national police chief in charge of the case, said that a total of 9 suspects have acknowledged the allegations, including the Chonburi police commander. Of these suspects, all the lower-ranking police officers have confessed to the allegations and revealed important information.
The investigation shows suspicious behaviour by the arrest team. It was found that the police did not take the suspects to the local police station after their arrest, but to the Chonburi police chief's room for interrogation.
As for the arrest warrant, it was noted that the application for the warrant was withdrawn after receiving the bribe: It was claimed to the court that the spy had given false information.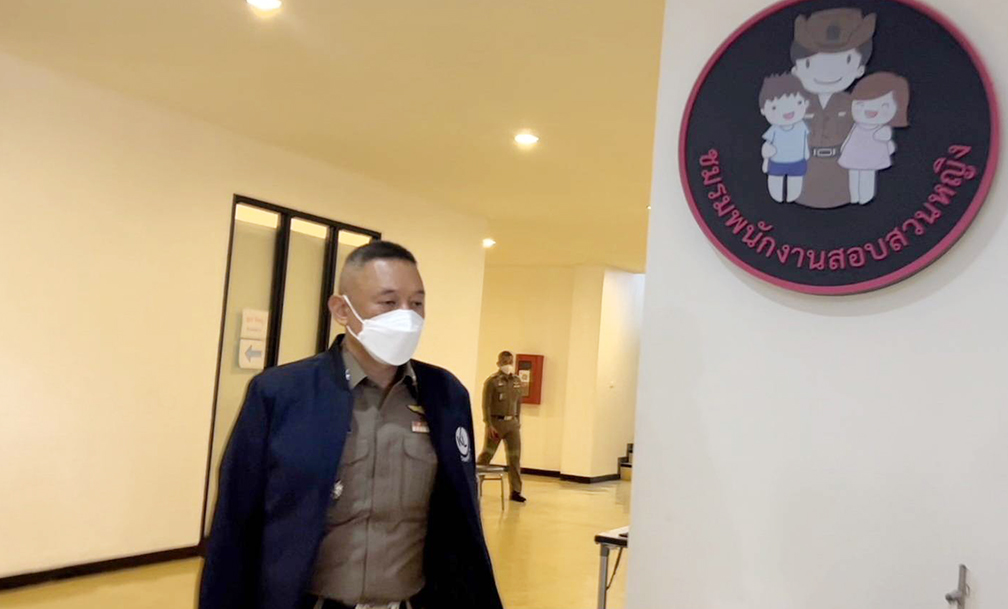 Thaninwat Udomchate, or Pae, the owner of the gambling website, claimed that Maj. Gen. Kumpol handed over the piece of paper while speaking to him: "How much do you love the boss, Pae? Write it down, Pae." But he did not write or answer.
Maj. Gen. Kumpol, on the other hand, denied saying the words.
All suspects are charged with 3 counts: Section 157, failing to perform duties or performing duties dishonestly; Section 149, unlawfully demanding, accepting or agreeing to property or other benefits; and Section 309, coercing another person to do or refrain from doing something by causing the person to fear that there is danger to the life, body, liberty, reputation or property of the person oppressed.
A clip recorded by the police from the Cyber Crime Investigation Bureau while inspecting Pae's house in the Khan Na Yao area.
This week, the investigation team of Pol. Lt. Gen. Surachate will investigate the financial transactions of "Boy" Veera Nasub, the online gambling website suspect who transferred money to the police. The team will work closely with the Anti-Money Laundering Bureau to seize Boy's assets, which are known to be more than 1 billion baht, including houses, land, boats, cars, with a short sum of 200 to 300 million baht. Boy has to explain how he got the money.
However, it is reported that Boy has fled out of the country through the immigration checkpoint, Suvarnabhumi Airport with the destination of Singapore.