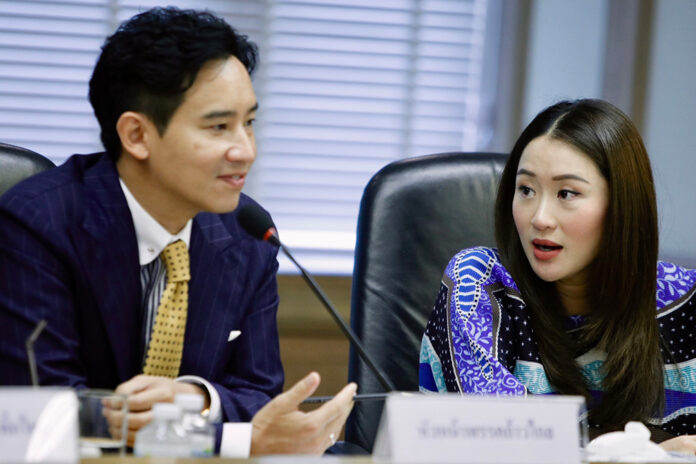 On August 2, the meeting of the eight coalition parties to form a new government will be a decisive moment for both the Pheu Thai and Move Forward parties. They will have to decide whether they will collaborate further or take different paths, following indications that the two parties might part ways.
Although supporters want the two parties and the other 6 parties to form a government together, the ideal outcome seems distant after the failure of two rounds of attempts to form a coalition government in Parliament, especially with the upcoming election of the new prime minister on August 4.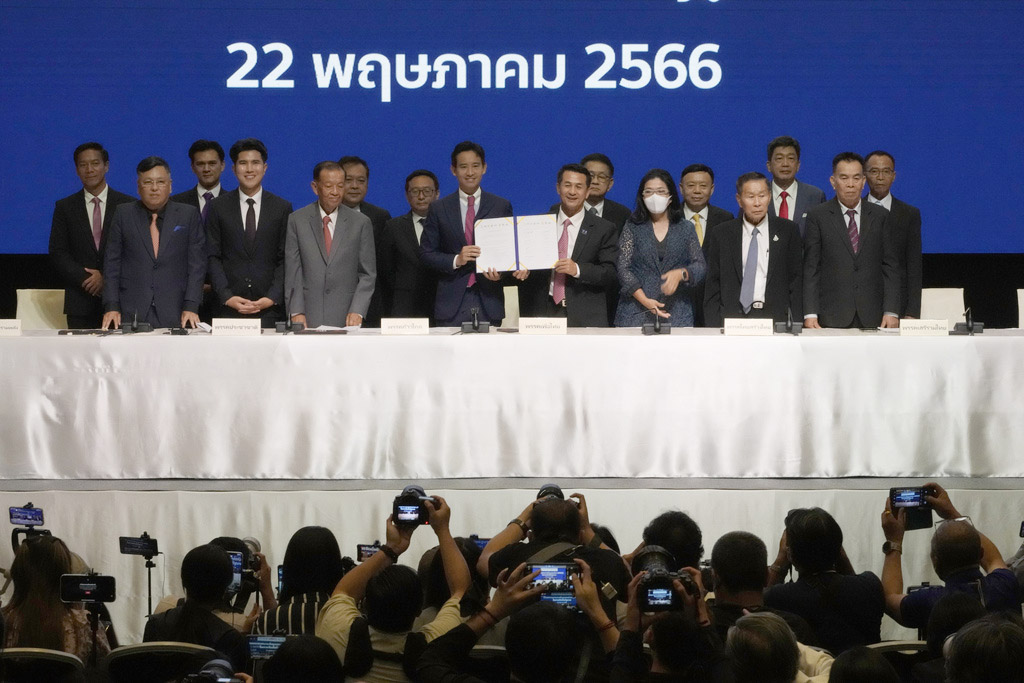 Phumtham Wechayachai, the deputy leader of Pheu Thai, stated that after talking to representatives of various political parties, most of them are inclined to support Pheu Thai's candidacy for prime minister, but not if Move Forward remains in the coalition government. They assert that they will not support the government if Move Forward is part of it.
"This is the current dilemma we face. We will have to negotiate further at the upcoming party meeting. After that, Pheu Thai will convene a meeting with MPs on August 3 before the prime ministerial vote on August 4," Phumtham said.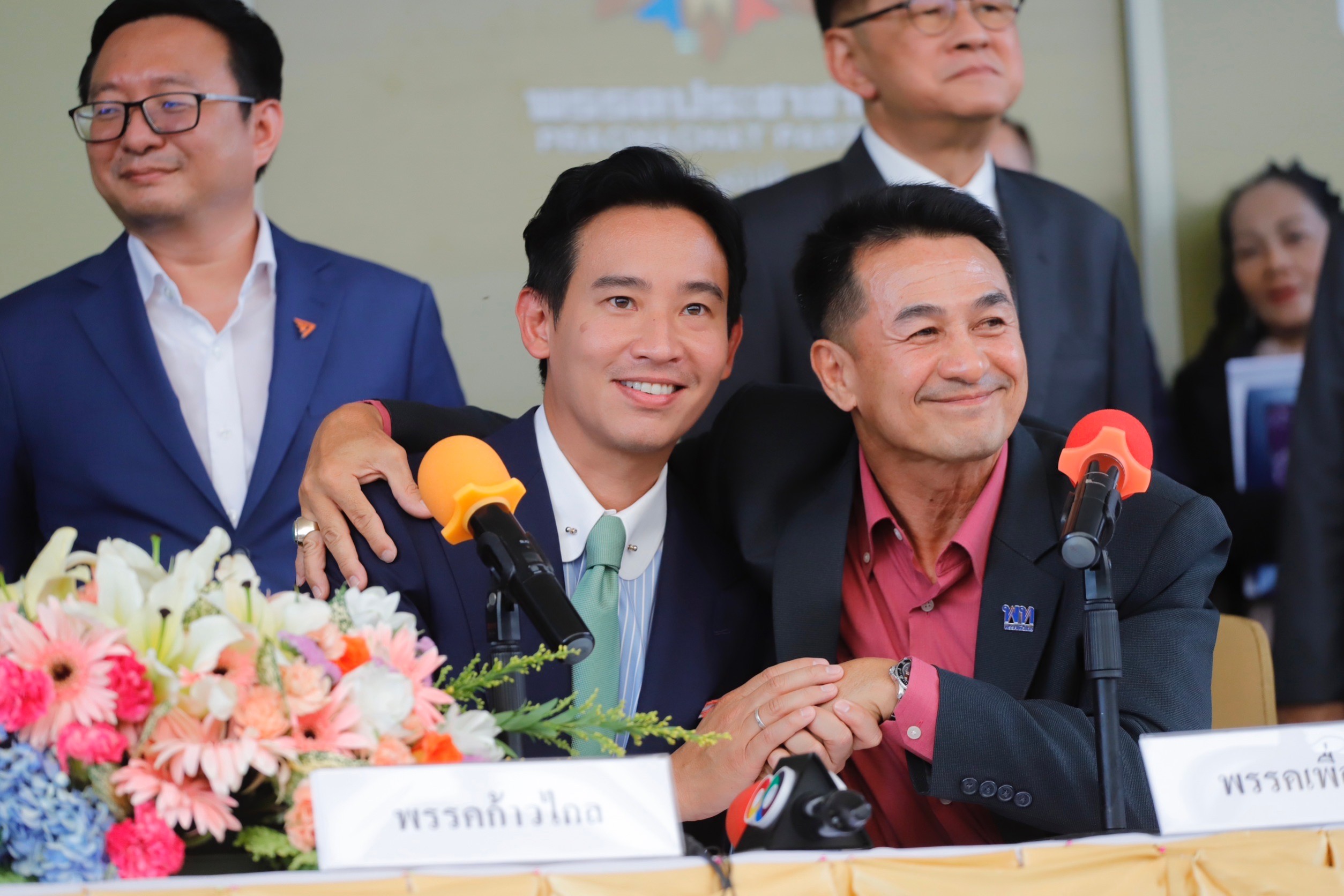 A source told Khaosod on Monday Srettha Thavisin, the man who said he will rebrand the Pheu Thai Party, will be chosen as Pheu Thai PM candidate for the next round of bicameral vote although the party will not form a coalition with either Phalang Pracharath or the United Thai Nation Party and Move Forward Party will be in the opposition. Additional votes, said the source who asks not to be named, will be secured from other parties.
Pheu Thai and Move Forward are two political alliances that advocate democracy and have become targets of attacks by conservative and old power groups, similar to Thaksin Shinawatra and Yingluck Shinawatra, both of whom were deposed by military coups and subsequently subjected to trials and convictions.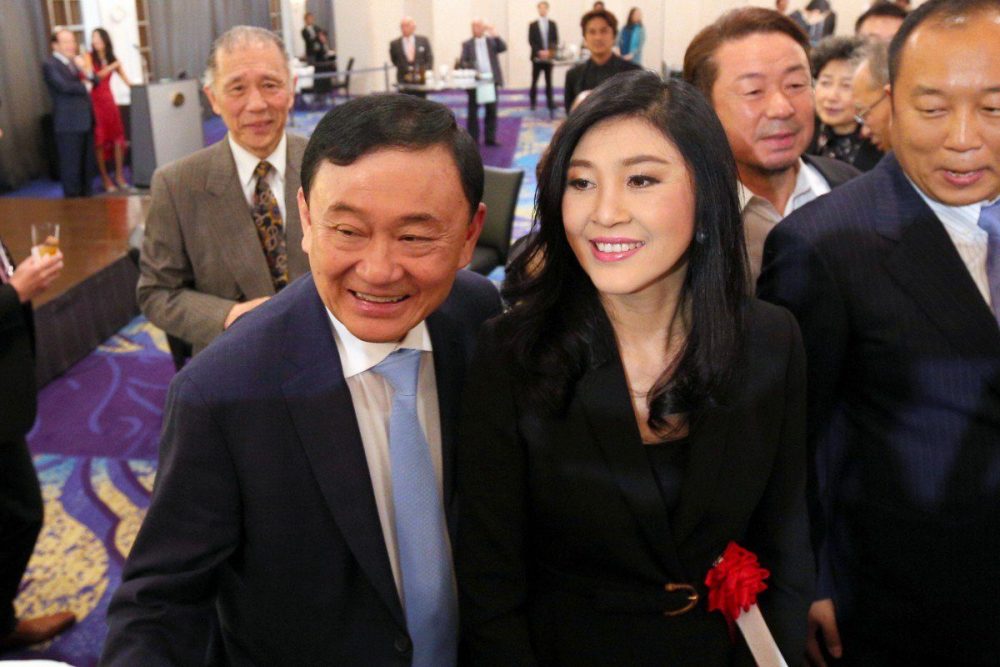 Meanwhile, Pita Limjaroenrat, the leader of Move Forward, faces a legal weapon known as "legal warfare" in an attempt to oust him from the political landscape by targeting his ownership of shares in ITV, a TV station that has been closed since 2007. In addition, there are other problems with members of the Move Forward party, such as that one member from Rayong has already been imprisoned.
However, the two parties are different. Pheu Thai is a coalition that since the time of Thaksin Shinawatra has received support from groups that benefit from its economic policies and welfare measures. On the other hand, Move Forward has gained popularity among the younger generation and those seeking clear social structural changes.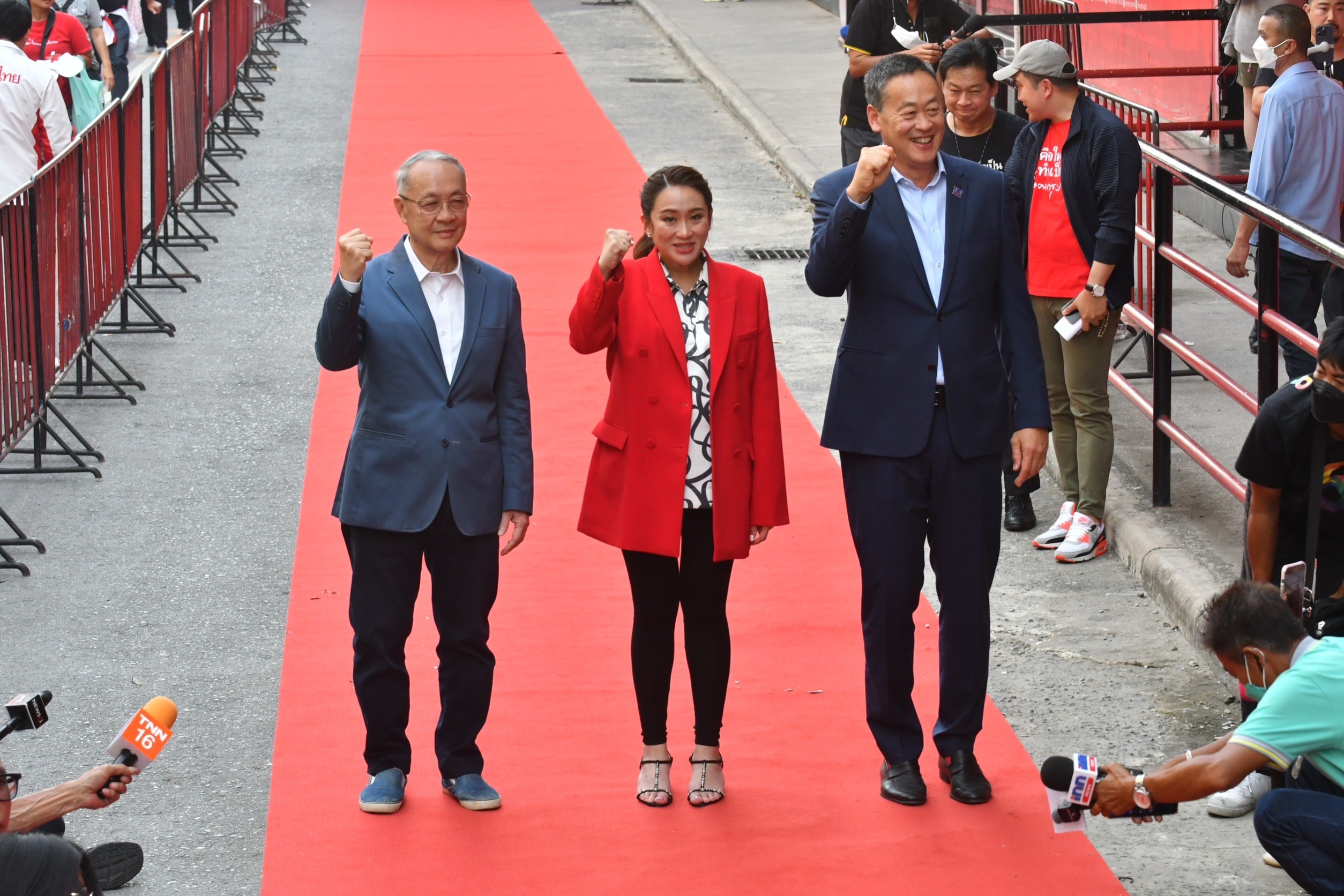 While Pheu Thai pursues a policy of power sharing through grassroots economic development, such as the creation of village funds and the promotion of local products such as the One Tambon, One Product (OTOP) program, Move Forward aims to address the problem of centralized power through legislative reforms, such as preventing business monopoly, military reforms, and the election of provincial governors, as well as amending Section 112 of Thai Criminal Code.
The current conditions: senators and previous governments, require Pheu Thai and Move Forward to separate in order to reduce confrontation with the previous power group.
_____
Related articles: