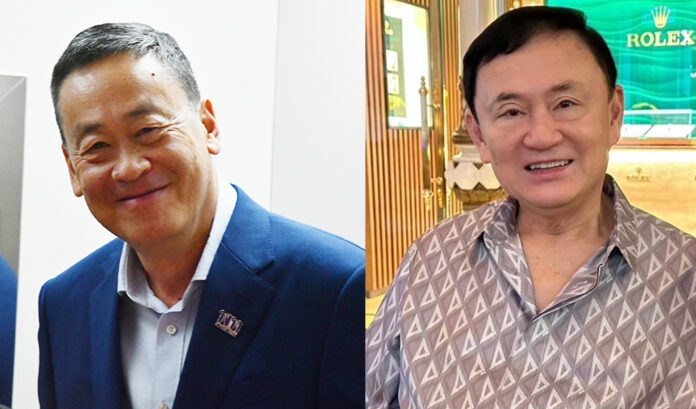 Pheu Thai Party members celebrated the 74th birthday of ousted and fugitive former premier Thaksin Shinawatra at Pheu Thai Party headquarter on July 26. They video called to Thaksin at 6 p.m. to bless him.
Earlier on the day, Paetongtarn Shinawatra, the Pheu Thai Party's PM candidate, announced that her father will return to Thailand on August 10. She is so pleased with her father that many others express their eagerness to meet him.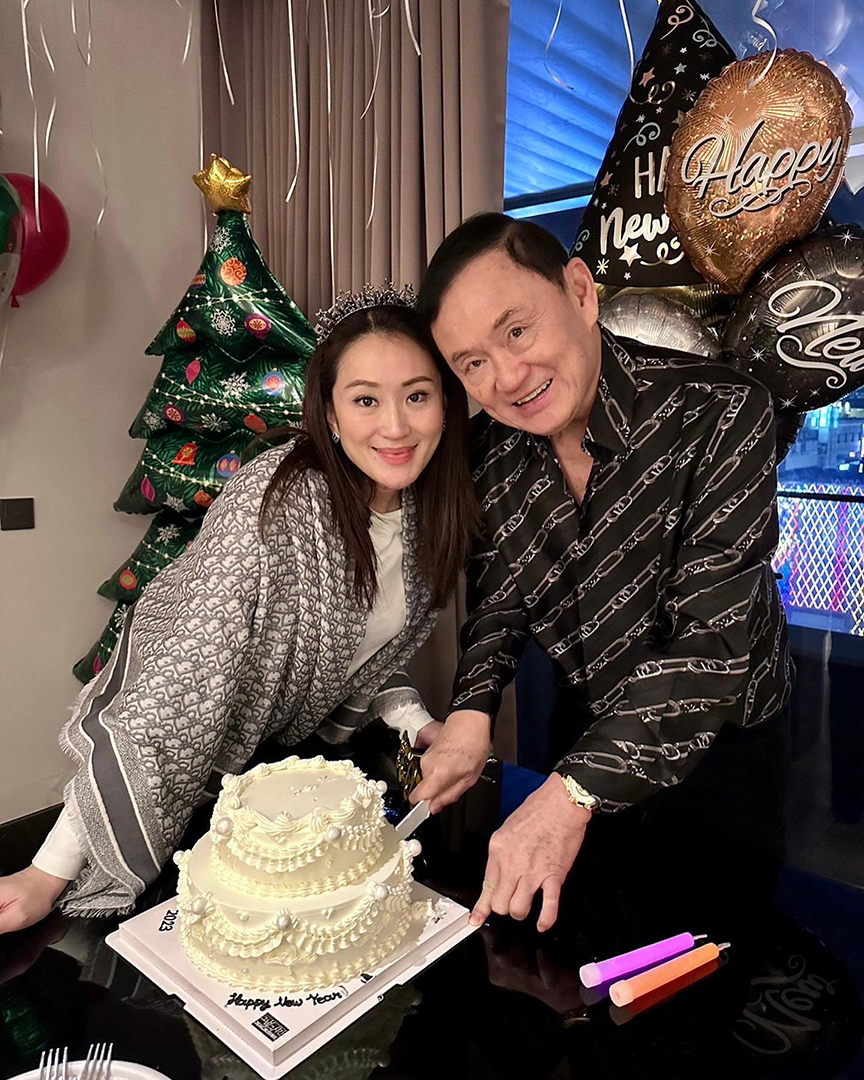 Even though she insisted her father' words that his return home this time would be all about the family, Thaksin has always been involved in politics, particularly with the Pheu Thai Party, which finished second in the May 14 general election, behind the Move Forward Party, which won the majority of the younger generations.

Thaksin spoke in a video call on his birthday at a meeting of Pheu Thai MPs that he was delighted to celebrate his birthday before coming home. He was grateful that the party's members were still fighting for it. He urged everyone to work together to restore Pheu Thai to its former glory, including continuing to serve the people.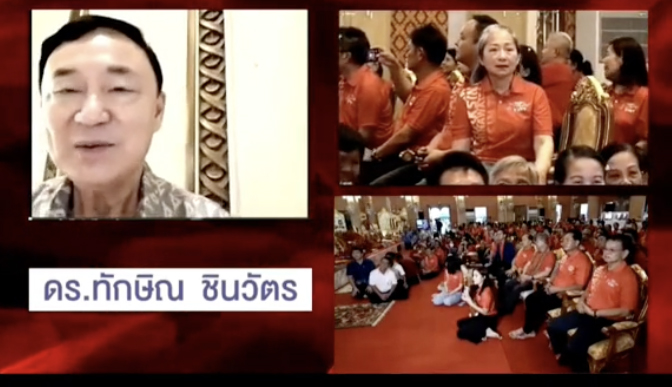 For him, he would love to come back to raise his grandchildren and let his daughter, Phaetongtarn, work for the party while Srettha Thavisin, a candidate for Prime Minister, would work at the Government House.
His mention means he is assured that Srettha will become Thailand's 30th prime minister, despite the fact that Pheu Thai is still struggling to obtain enough support in Parliament due to pressure from both Move Forward Party supporters and royalists opposed to the MFP.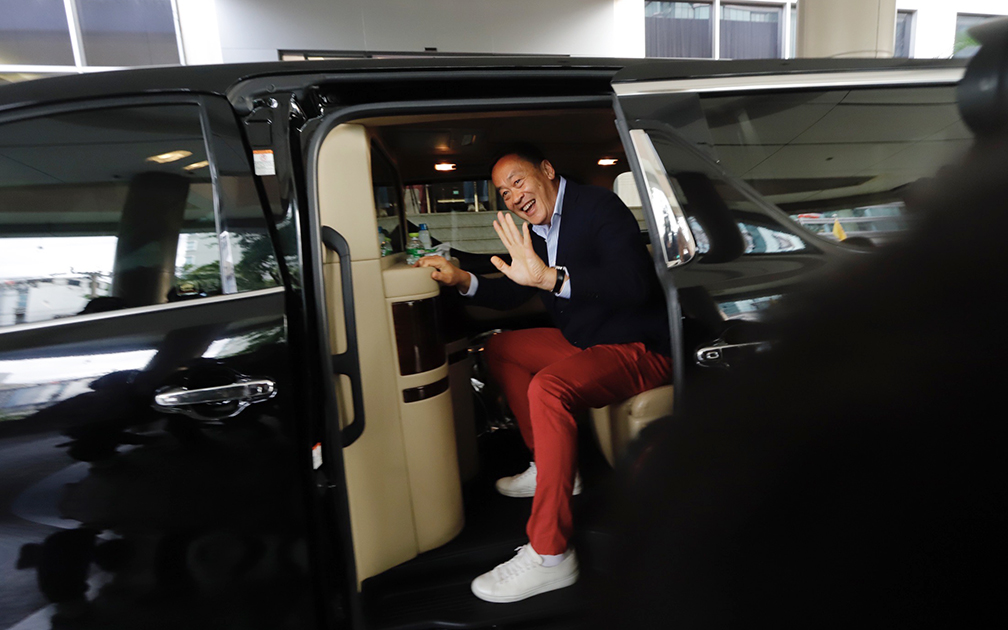 There was a claim spread by a local TV that Thaksin is now in Hong Kong and Progressive Movement co-leader Thanathorn Juangrungruangkit will be meeting him to find a solution for forming the MFP-Pheu Thai government.
Thaksin himself is a person who causes controversy in Thai society between supporters who favour his economic policies and those who view him as a businessman who has brought corruption into politics.
He was ousted by a military coup in 2006 and has been accused of corruption and abuse of power and of disrespecting the country's monarchy. He fled Thailand in 2008 to escape a prison term in several criminal cases, and still could be jailed for a decade on his return.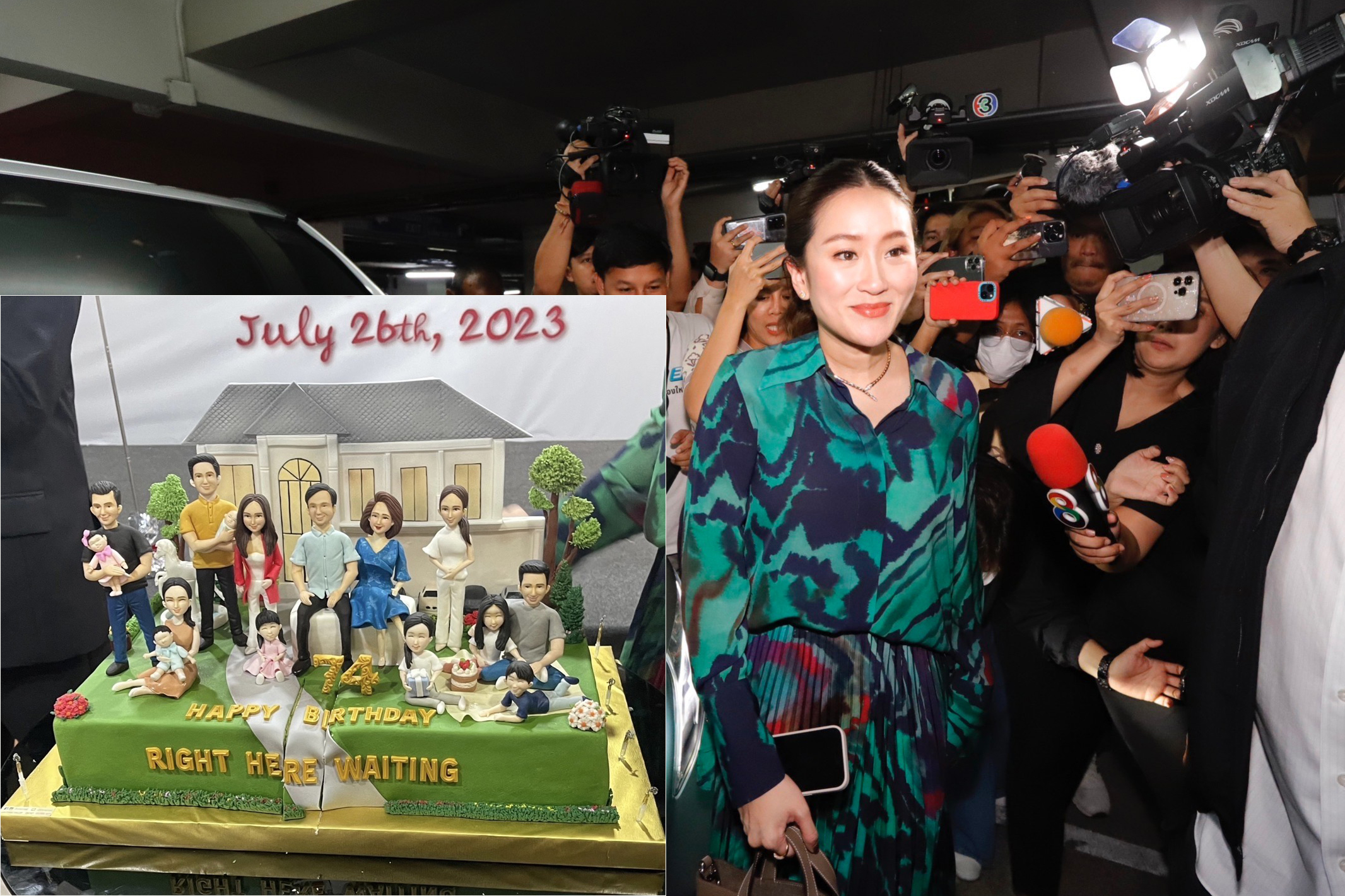 There was a leaked official document that the Bangkok Metropolitan Police were ready to facilitate the expected arrival of Thaksin at Don Mueang Airport. Police will take him to the Criminal Court so judges could read the two-year prison sentence on corruption related to his then wife Pojamarn buying land from the Bank of Thailand in Ratchadaphisek area. Thaksin will then be taken to Bangkok Remand Prison. 
However, there was a step by which Thaksin could seek royal pardon. It's unclear if this will keep him in prison or under house arrest.
______
Related news: