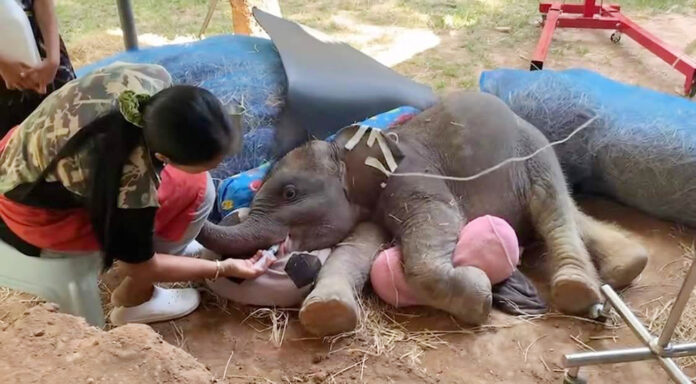 "Tula," a young wild elephant, got lost in the Khao Soi Dao forest in Chanthaburi province, where rangers found and cared for him since October 2022. He quickly won the hearts of many people with his kind and friendly nature and his joy in interacting with people. Sadly, he died on August 13 at Wildlife Rescue Center No.2 (Krabokkoo) in Chachoengsao province, aged less than a year.
This news has saddened his online followers who admired his cuteness.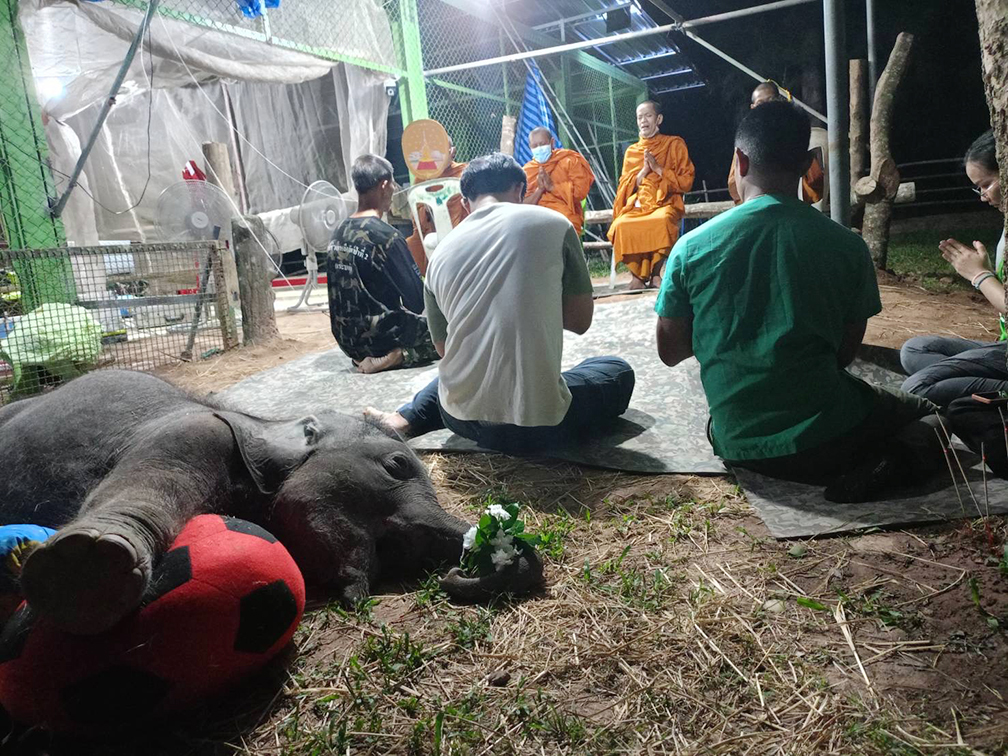 Attapol Jaroenchansa, caretaker director general of the Department of National Parks, Wildlife, and Plant Conservation, issued a statement on August 14 detailing that Tula had suffered from metabolic bone disease. Veterinarians had been trying to continuously treat and monitor the animal's condition.
In late July, Tula refused to lie down and began to develop pain and inflammation in both front legs and an abnormal gait in her right hind leg, resulting in sores in her mouth due to excessive weight bearing.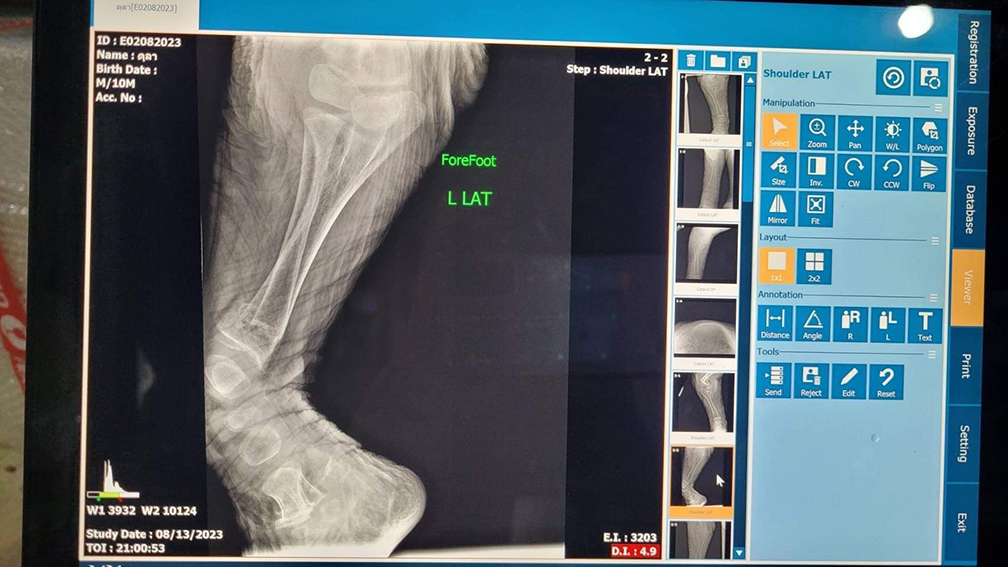 Despite the efforts of various veterinary teams, including those from the Department of National Parks, the Zoological Park Organization, and the Royal Forest Department, to alleviate the pain and inflammation, Tula's condition worsened.
At 6:00 p.m. on August 13, Tula's breathing slowed and her heart stopped beating. Despite attempts at cardiopulmonary resuscitation (CPR), veterinarians were unable to revive her. The cause of death was determined to be severe fractures to both humerus bones of the forelegs, resulting in shock.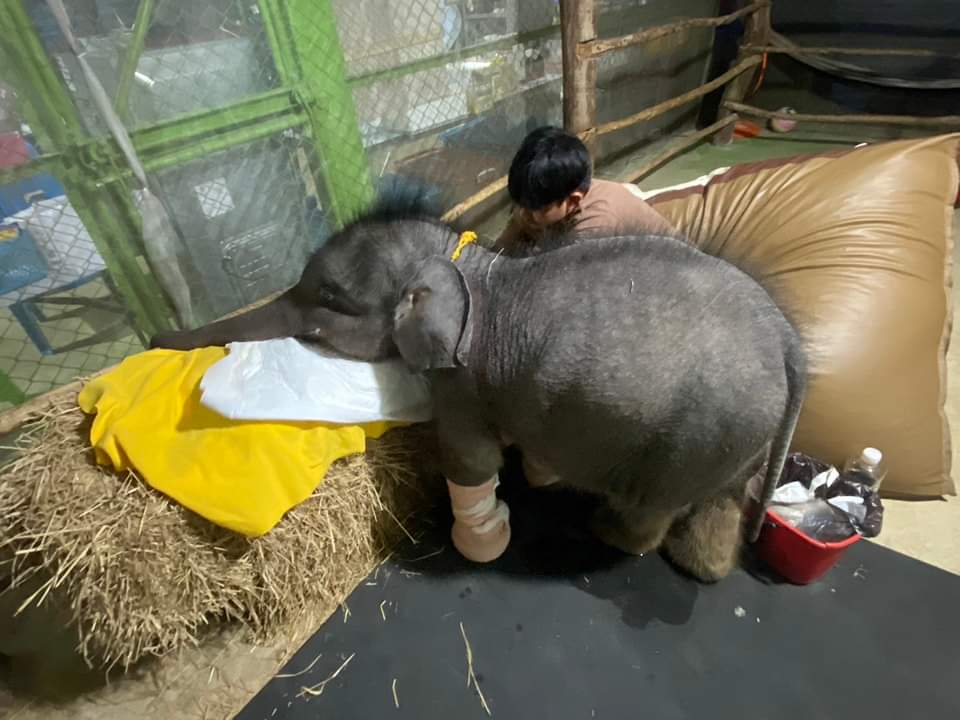 Tula means October, the month in which he was found and rescued by officers from the Royal Thai Paramilitary Force Camp in the Khao Soi Dao forest area. He had been abandoned by his mother and walked into the camp. The veterinarians later treated the baby elephant for the herpes virus disease.
He was fed elephant milk by four elephants at the Nong Nooch Botanical Garden, Chonburi Province. This support contributed to his robust health and happy temperament, so people fell in love with him.
______
Related articles: