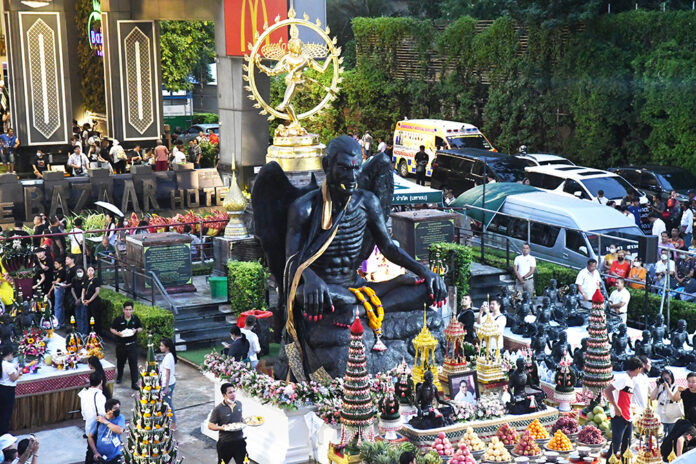 The huge statue named Kru (Guru) Guy Kaeo, which has a menacing appearance resembling a gargoyle from Notre-Dame Cathedral but is claimed to have originated in Cambodia, has become a new trend in worship in Thailand.
Following a traffic gridlock on Ratchadapisek Road on August 9 due to the transfer of a Kru Guy Kaeo monument from Ratchaburi province to Bangkok that failed to pass under the pedestrian bridge, social media users started criticising both the incident and the statue.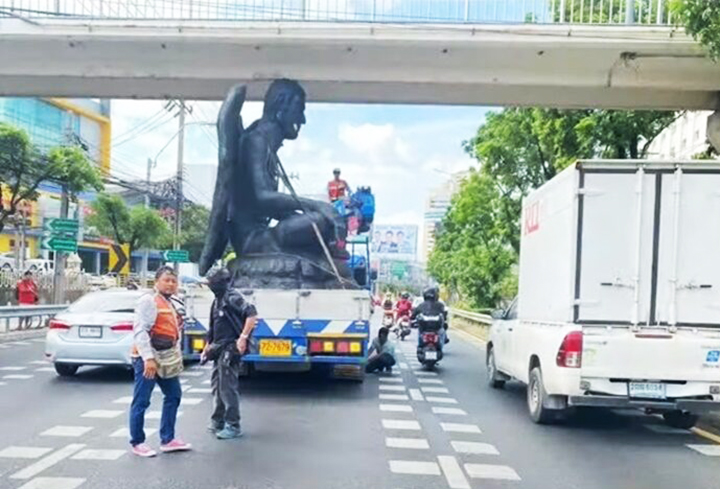 The statue was later placed in front of a hotel in the Ratchadapisek-Ladprao area. It was claimed to be "Kru Guy Kaeo"," a revered teacher of the Khmer faith, possibly associated with King Jayavarman VII, the builder of Bayon Temple, who was the first devotional Buddhist king. However, there is no mention of "Kru Guy Kaeo" in the historical records
After the installation, many people began to worship the statue and ask for lottery numbers, a popular superstitious practice in Thai society. Some online advice even said that one must sacrifice a dog or cat to effectively worship Kru Guy Kaeo, which caused opposition and resentment among animal lovers.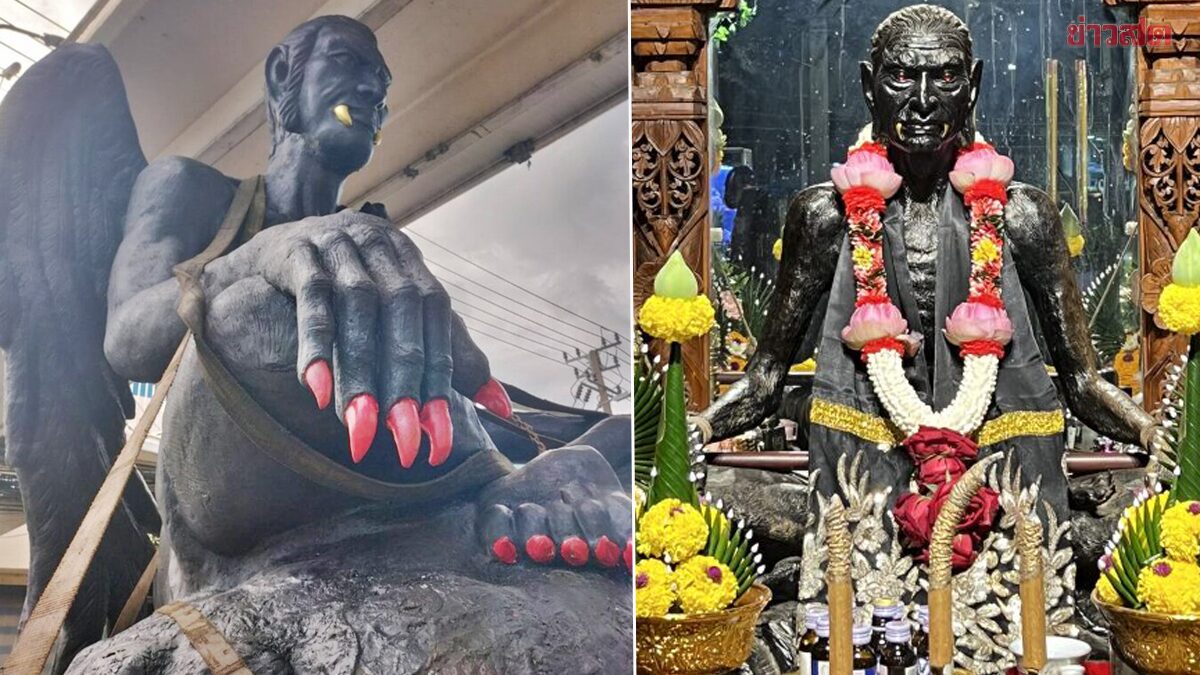 Nattawut Rattanasuk, a 42-year-old devotee of Kru Guy Kaeo and founder of the Ganesha Tewalai Bang Yai in Nonthaburi, which erected a life-size statue of Kru Guy Kaeo over four years ago, clarified that such advice was misguided. He stressed that in order to worship Kru Guy Kaeo, it was not necessary to disturb people's lives or involve animals.
"Performing rites with animals is already a bad deed. How can you receive blessings through it?," explained Nattawut.
Special Professor Thongtong Chandransu, an expert on history, religion and culture, mentioned that the claim that Kru Guy Kaeo was a teacher of King Jayavarman VII does not contain any valid evidence. While this belief is not illegal, it reflects a certain level of psychological insecurity within society.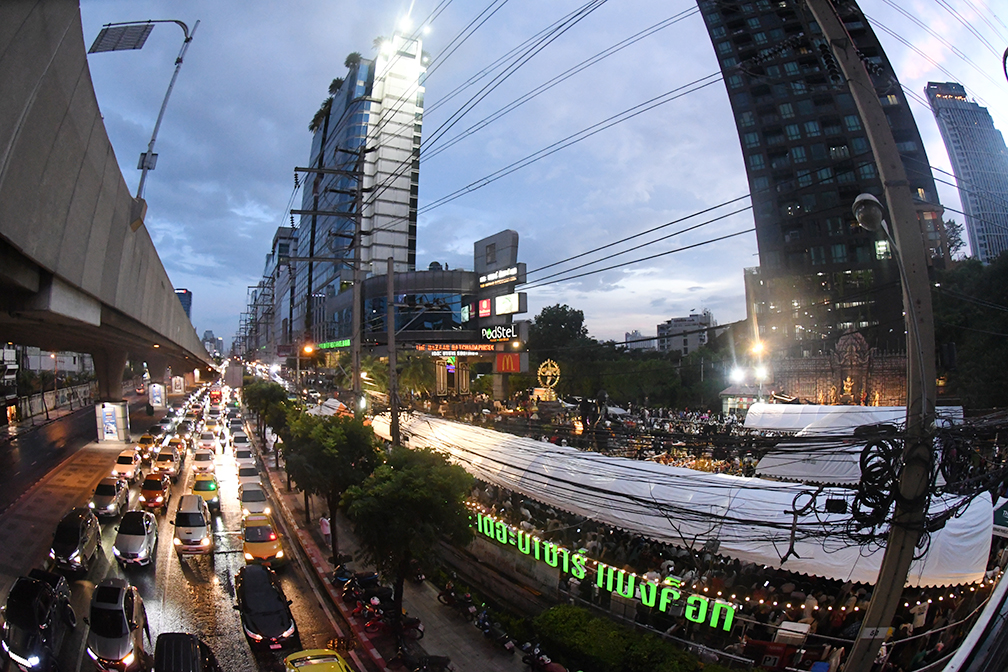 "This statue, which many people pay homage to without knowing what it is, is not art, not like a human or an animal. I still don't see why going to worship a statue like this would be considered auspicious. Moreover, I'm concerned that it will have the opposite impact," said Thongtong.
On the side of the religious establishment, Phra Payom Kalayano, a renowned monk from Wat Suan Kaew, estimated that the popularity of Kru Kai Kaeo might last around six months to a year, similar to previous fleeting trends in Thai society.
"I don't want people to be in conflict because of their beliefs. I want them to learn and respect it. But even if you believe in a belief, you need to be clear about whether it is right or not, whether it has a benefit or not. Don't fall into beliefs that cause pain," said Phra Payom.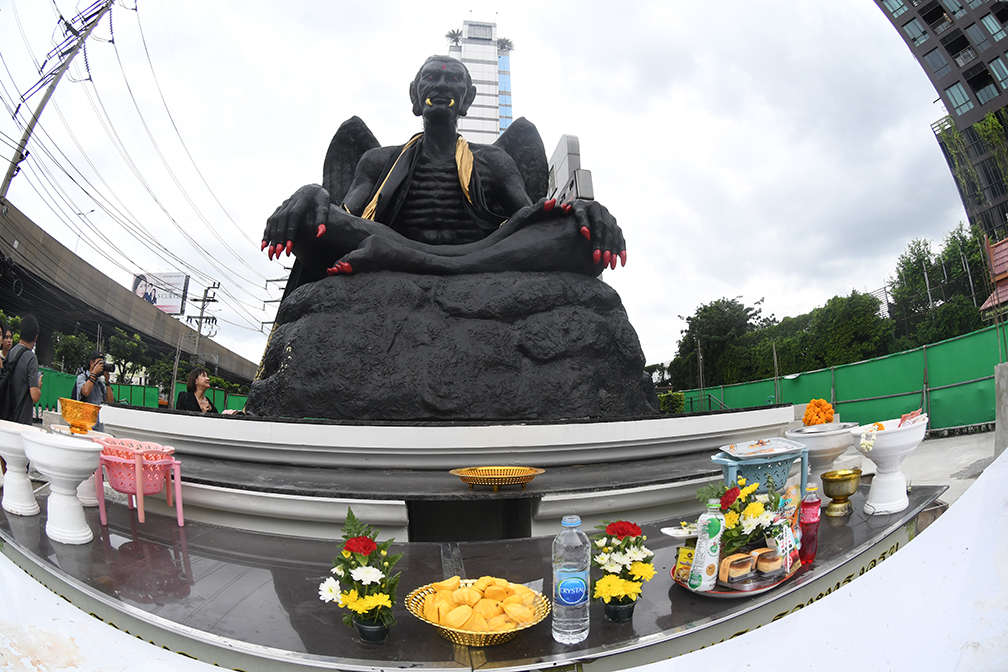 ______
Related article:
Many Thai and Foreign Tourists Pay Respect to Brahma and Trimurti