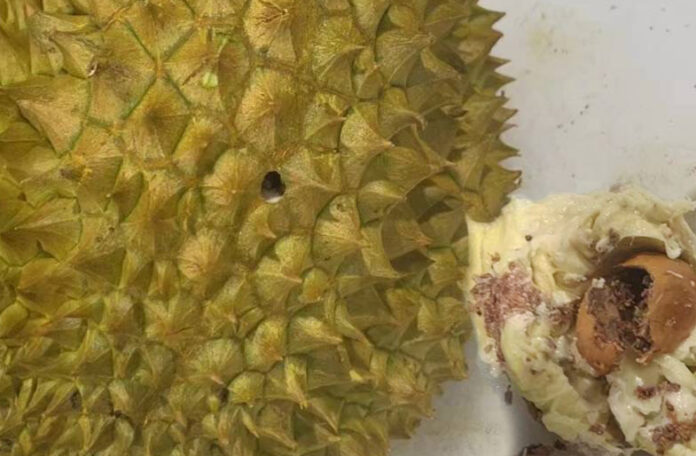 The General Administration of Customs of China (GACC) has sent back some Thai durians with a warning letter sent through the Thai Agricultural Ambassador in Beijing ordering a thorough inspection of each durian shipment to check for the presence of the fruitworm species "Mudaria luteileprosa".
The Thai government took immediate action to address the problem, as China is the largest market for Thai durians.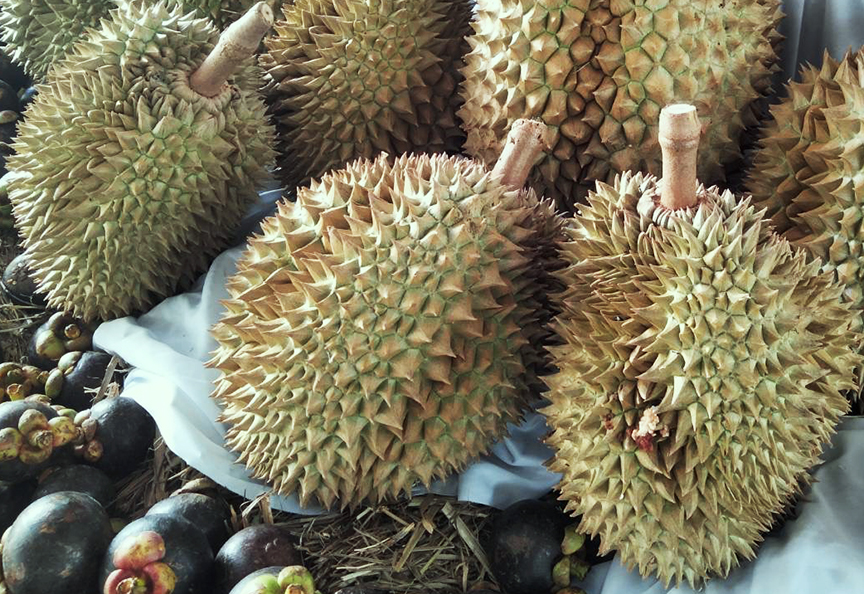 The cumulative export of fresh durian from Thailand to China from January to May amounted to 480,000 tonnes, worth nearly 63 billion baht, according to the Department of Agriculture.
The latest affected durians were from Chumphon province. The Department of Agriculture suspended exports of the cautioned durians because of the potential impact on Thailand's overall image as a durian exporter.
At the same time, the Department ordered continuous quality inspections of durians until the end of the season to ensure that Thai durians maintain a standard acceptable to consumers.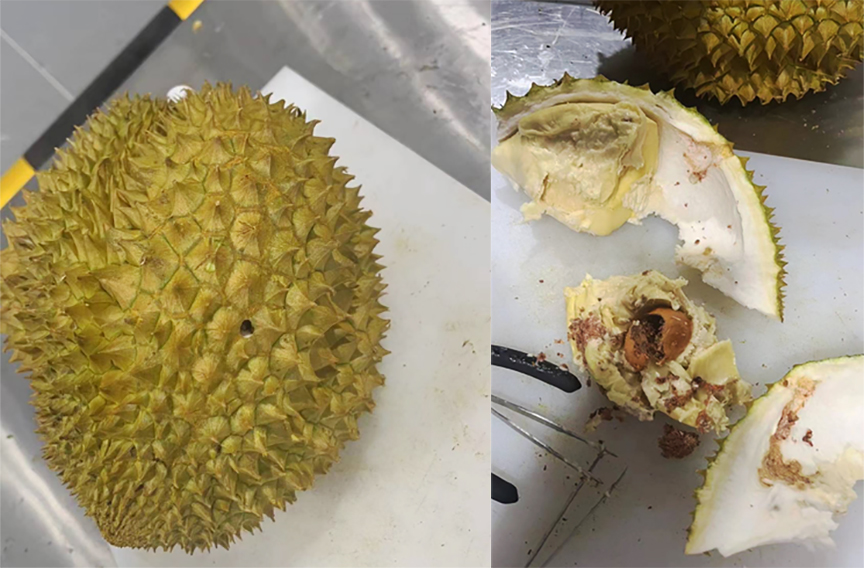 "Thai durians remain in high demand in the Chinese market, despite competition from neighboring countries. Moreover, more than half of the Chinese population has not yet consumed Thai durians. Ensuring consistent quality, from orchards to processing plants to export, is critical. It is also important to market Thai premium durians at higher prices than regular durians," said Rapibhat Chantharasriwong, director general of the Department of Agriculture.
China recently registered 13 species of Thai fruit and established over 72,488 durian plantations and processing plants on August 21.
______
Related articles: