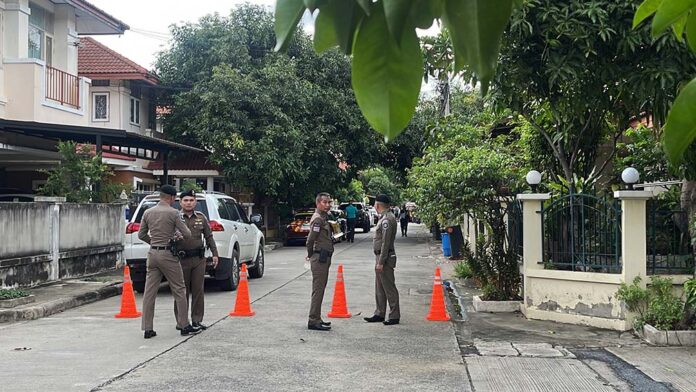 The case involving a local influential in Nakhon Pathom province who is suspected of ordering a shooting at a highway patrol policeman has continued to make national headlines in Thailand. The investigation now includes police officers themselves.
Pol.Col. Wachira Yaothaisong, the superintendent of Highway Police Division 2, shot himself to death on Sept. 11, the same day as the cremation for his subordinate, Pol.Lt.Col. Sivakorn Saibua, a 32-year-old lieutenant in the highway patrol who was shot dead by a gunman.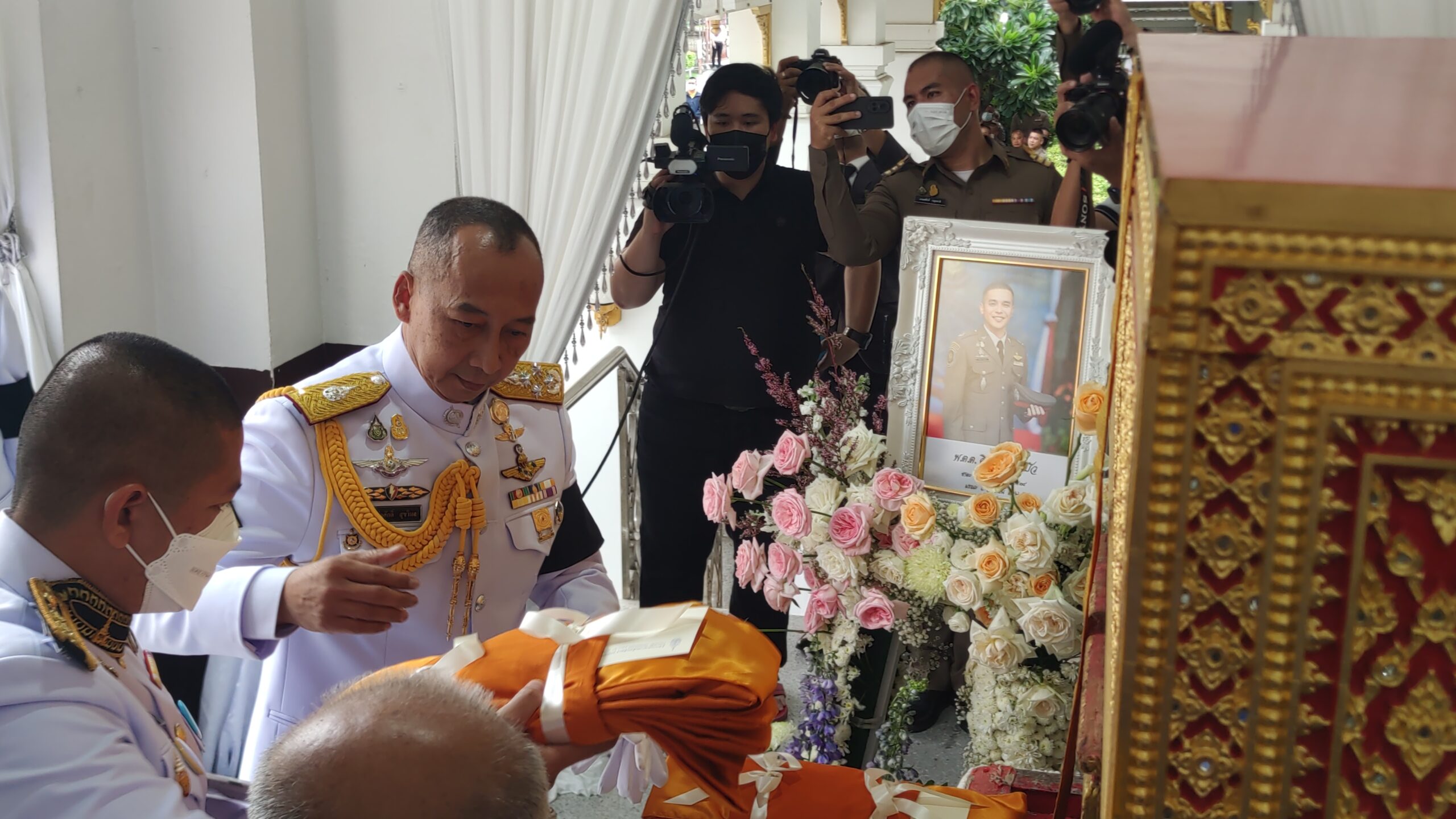 Pol.Col. Wachira had been pressured as the person who called Pol.Lt.Col. Sivakorn to go to a dinner party at the residence of Praveen Chanklai, also known as Kamnan Nok (Kamnan means sub-district headman) on September 6.
Pol.Lt.Col. Sivakorn, who received praise from the public for being a good and honest police officer, was shot seven times and killed by the gunman, who was close to Kamnan Nok at the party, after he refused to help Kamnan Nok's relative ask for a transfer position.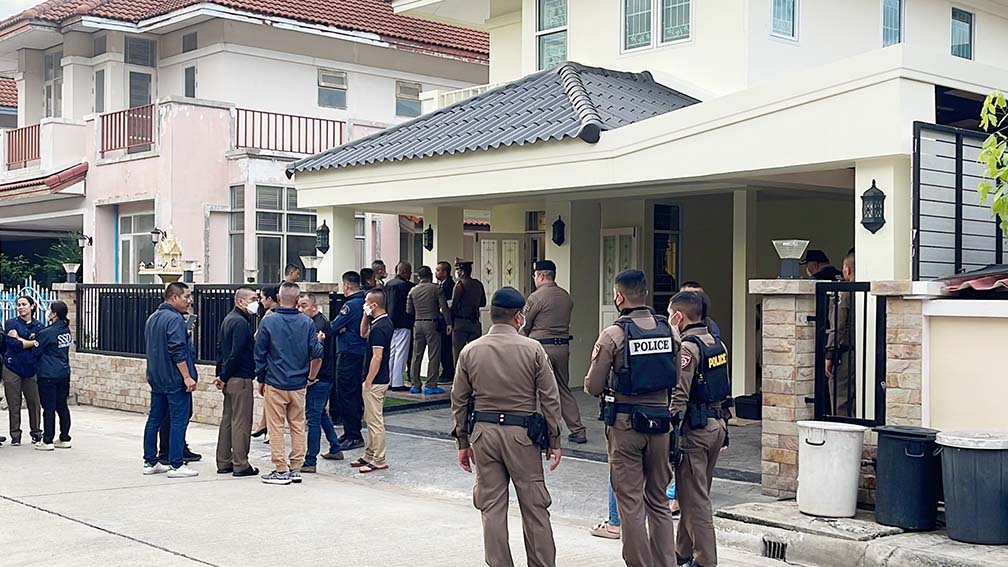 Investigations revealed that Pol. Col. Wachira had previously suffered from depression and had been treated in a hospital. Although he had improved, the fatal shooting Pol.Lt.Col. Sivakorn triggered another stressful that led him to leave the group of his police friends LINE the night before he committed suicide.
This case not only led to government action against the local influential people, but also triggered an extensive investigation within the police.
Twenty-five other police officers were present when Pol.Lt.Col. Sivakorn was shot, but they were unable to apprehend either the shooter or Kamnan Nok. In addition, it is alleged that Kamnan Nok's accomplices tampered with evidence at the site.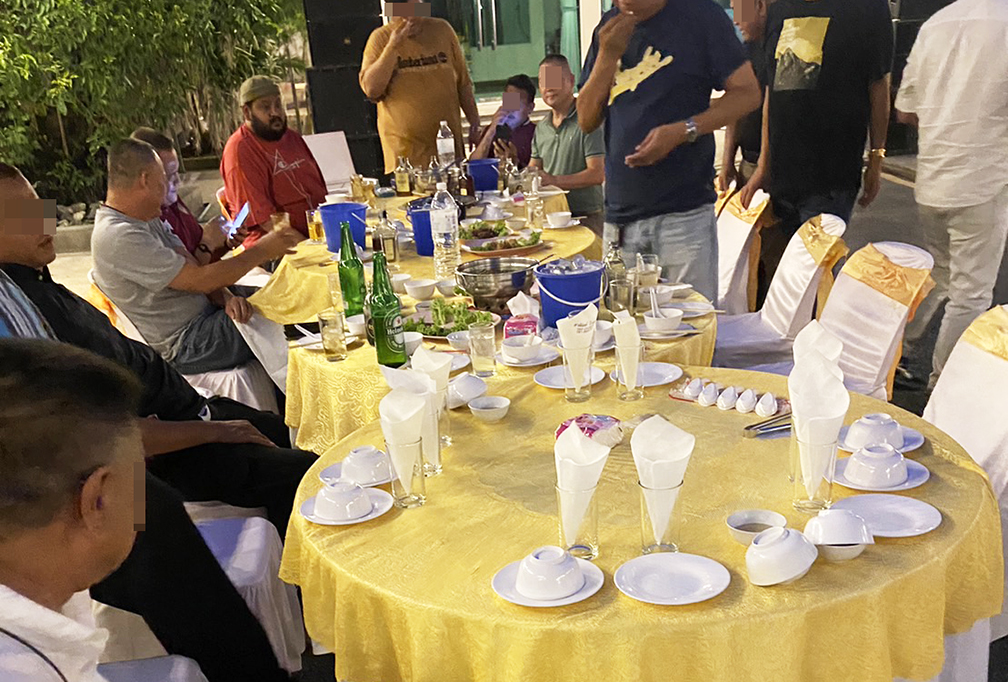 This incident led to heavy criticism of the police and prompted the National Police to launch a full investigation. As a result, six officers were implicated in the case. Four of them were removed from their posts.
On Monday, September 11, the Criminal Court of Corruption Division 7 denied bail to the six officials charged with misconduct for assisting Kamnan Nok, the main suspect, in destroying evidence and aiding his escape. The charges carry a possible prison sentence of more than three years. The court believed that all six suspects, if released on bail, could flee or obstruct the investigation.
______
Related article:
Thai Policeman and Gunman Shot Dead: Local Influence Is Apparent