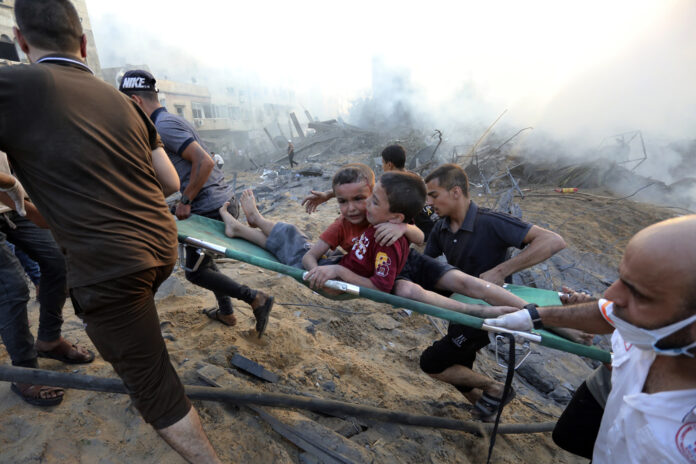 Over the past week, the Srettha Thavisin administration repeatedly urges Thai workers in Israel to leave the country for Thailand as soon as possible, rightly citing the risks to their life.
"Brothers and sisters, please come home. Our country is safest," Srettha posted the message on social media on Saturday.
Nevertheless, the fact that after three weeks, only about eight thousands out of thirty thousand Thai agricultural workers have decided to return home, says a lot about economic hardship and lack of opportunity back home for these working class Thais. They would rather risk their life in Israel, despite Hamas' inhumane attacks that killed 1,400 people in Israel, including over thirty Thais and holding at least 19 Thai hostages, rather than return home to face livelihood uncertainty.
Some have taken loan in order to fly to Israel to work as agricultural worker and receive low wages from the Israeli standard, yet much higher than in Thailand thus returning to Thailand now is almost a certain livelihood suicide. The best thing the government can do now is to continue to communicate with these workers and their families realised in no uncertain terms of the grave risks. These workers are adults and at the end of the day, they will make their own decision and we will have to respect it, however.
The government will have to try harder to create better job opportunities at home and those in charge like PM Srettha might do well to spend time with working class people to directly hear from them about the limited choice they have. A lunch or dinner with a group of workers and farmers may afford the PM a new insight as to the monumental task of uplifting the livelihood of the working class.
On Friday, the Thai government also made a tough decision related to the war in the middle east when Thailand voted along with 119 other U.N. member states to support the U.N. resolution calling for an immediate ceasefire from all sides. The decision came despite Thailand's good relationship with Israel. It was a hard decision to make, but Thailand rightly chose to stand for peace and not war as more civilians, women, and children in Gaza are being reportedly killed and the total number rose above seven thousands, according to the Palestinian authorities.
Even if the real number is half that, twice the number of those killed by Hamas in Israel. The Thai government rightly chose peace over war, despite the loss of life of over thirty Thais and the call by some Thais for retribution. It is unclear if the Thai government's real motive was more about not wanting to upset Thai Muslims and Arab allies in general, however.
Only 14 U.N. member states, including Israel, the U.S. and Austria have chosen war by opposing the resolution. At a time when some countries want more blood to be shed, Thailand this time has chosen to say no and the Srettha administration should be commended for making this difficult decision. As more lives will be lost in the coming days and weeks, it is hoped that Thailand will continue to play a small part for peace.
The administration should continue to explore all channels in trying to negotiate with countries like Iran and Saudi Arabia to bring about the release of the hostages as well.
In the end, negotiation is inevitable in bringing about peaceful resolution and coexistence in the middle east between Israel and Palestine. By voting for the resolution, Thailand is hopefully doing its small part in sending a signal to all parties to the conflict that the time for negotiation should be sooner than later.