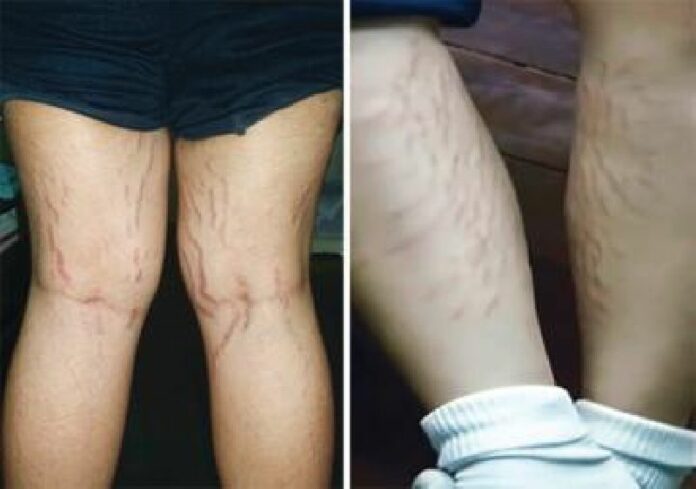 (6 January) The Thai Food and Drug Administration (FDA) has warned teenagers that unauthorised skin whitening cream sold on the Internet can cause harms to their bodies.
Those effects include skin rash and stretch marks on the skin, according to statement issued by the FDA, which is known to the Thais as Or-Yor.
Whitening products are hugely popular in Thailand, where many hold perception that those with light or ?white? skin are superior to those with tanned or darker skin.
While premium whitening products line the shelves on Thai shopping malls and supermarkets, many teenagers born with natural tanned skin also seek cheaper products and often choose to buy unauthorised cream sold on the Internet and other underground markets, said Mr. Prapong Ang-Trakul, Deputy Secretary-General of the FDA.
But these cheaper products come with bodily harm, said Mr. Prapong, citing an example of new whitening cream currently sold in Petchaburi province which reportedly causes skin damages as a side effect.
These illicit cream products can be found in flea markets, salons, and the Internet, Mr. Prapong said. He added that side effects may start to appear up to 6 months to two years after the customers first applied the creams to their bodies on a daily basis.
Ms. Jaruwan Limsajjakul, Director of Samut Songkhram Provincial Department of Medical Science, said that the department had been studying 11 samples of the whitening cream sold in Petchaburi province, and had discovered a shocking result.
Reportedly, the study reveals that all of the 11 samples contain a dangerously high amount of 9.0 – 449.8 mg/kg of Clobetasol Propionate, which is a type of restricted Steroid substance banned in cosmetics use as it makes the skin to become thinner and cause stretchmarks on the users? bodies.
Clobetasol Propionate is only allowed for treatment of Psoriasis, said Ms. Jaruwan,
The creams also reportedly contains Ketoconazole substances and some also has Methyparaven and Propylparaben, as their main ingredients.
The creams are sometimes sold in kilograms with unauthorised label, bearing Chinese text stating that the cream is for external use, said Ms. Jaruwan, which indicated that the creams are imported from China via border trades.
Many of the cream containers are labelled as "Over the Counter" drug, which means it can be sold without prescription in China, but the substances are restricted under Thai laws and must be prescribed by medical personnel, Ms. Jaruwan said.
Responding to the studies, the Department of Medical Science, in cooperation with Customers Protection Department, has warned citizens in 8 western region provinces – Petchaburi, Samut Songkram, Samut Sakhon, Ratchaburi, Kanchanaburi, Prachuap Khiri Khan, Nakhon Pathom, and Suphanburi – about the dangerous cosmetics.
Traders who wish to sell whitening products should ask for permission and inspection of their goods from the FDA first, Ms. Jaruwan told our correspondent, while customers who wish to ascertain the safety of whitening creams they are using should visit www.fda.moph.go.th or consult Or-Yor Smart application.
Moreover, an updated list of restricted substances is also covered in the 7th Announcement of the Ministry of Public Health, which will come into force on 15 March 2014.
For comments, or corrections to this article please contact: [email protected]
You can also find Khaosod English on Twitter and Facebook
http://twitter.com/KhaosodEnglish
http://www.facebook.com/KhaosodEnglish