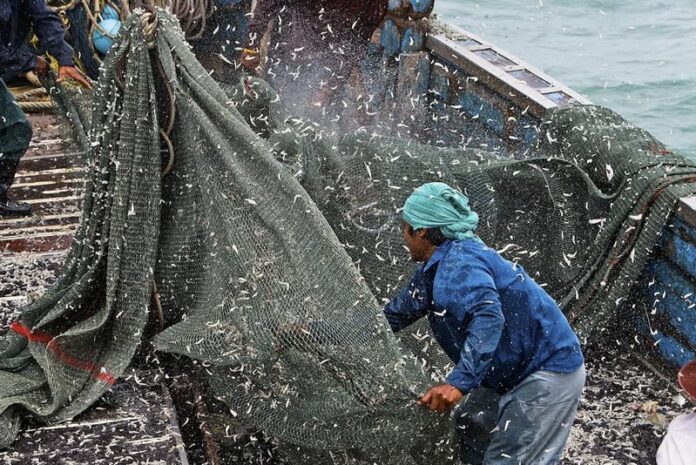 BANGKOK (DPA) — Thai food giant Charoen Pokphand (CP) Foods fended off allegations it was complicit in forced labour in its supply chain, levelled by a British newspaper, a report said Saturday.
The company was "aware of the issue" of alleged trafficked labour involved in its shrimp production, and was working with the Thai fisheries authorities on its sustainability practices, chief executive Adirak Sripratak was quoted as saying by the Bangkok Post.
French retailer Carrefour said a day earlier it was suspending all purchasing from CP Foods, after a report in Britain's Guardian newspaper on Tuesday said Thailand's shrimp farmers, including CP, were buying feed made from fish caught using forced labour.
"At present we don't buy fishmeal without certified documents [from the Fisheries Department]," Adirak said.
The Guardian report said "large numbers of men [are] bought and sold like animals and held against their will on fishing boats off Thailand."
Many were illegal migrants from neighbouring countries hoping for job in plantations or factories, but who stumbled into the clutches of brokers who sold them to the boat operators, it said.
The boats supply a range of fish, including so-called trash fish, unusable for human consumption, which is ground up into shrimp feed.
Carrefour said its suspension was "a precautionary measure" until more investigations were made.
Environmental Justice Foundation executive director Steve Trent welcomed the retailer's response.
"Carrefour's decision should spur all companies selling Thai seafood to take similar action and carry out rigorous, independent audits of their entire supply chain, no matter who their suppliers are."