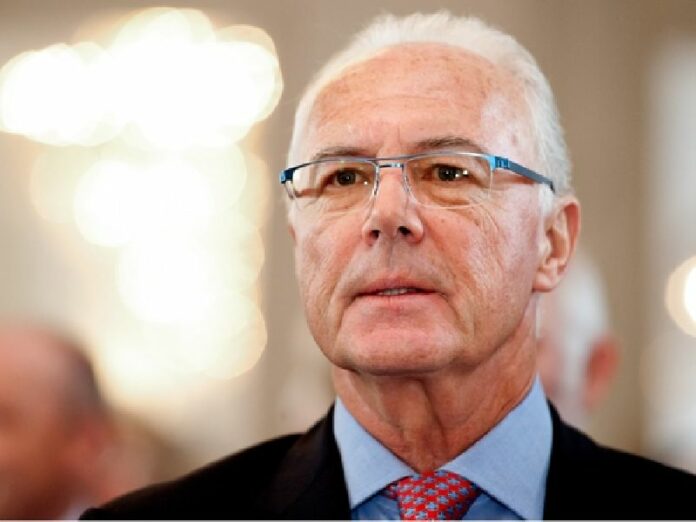 Franz Beckenbauer is suspended from all football activity for 90 days by world governing body FIFA on Friday.
By Barry Whelan, dpa
The German football great and former member of FIFA's executive committee had refused to cooperate with an investigation by FIFA ethics committee, a statement by the ethics committee said.
Alan Sullivan, the deputy chairman of the FIFA ethics committee's adjudicatory chamber, issued the ban at the request of the chairman of the investigatory chamber, Michael J. Garcia, the statement said.
The ban is effective immediately, it added.
The decision follows Beckenbauer's decision not to respond to Garcia's inquiries in a corruption allegation surrounding the award of the 2018 and 2022 World Cups to Russia and Qatar respectively.
Beckenbauer took part in the 2018 and 2022 votes for the World Cup hosts as a FIFA executive at the time.
Britain's Daily Telegraph and Germany's Die Welt had reported that Beckenbauer refused to answer FIFA investigator Garcia.
Beckenbauer, a World Cup winner with West Germany as both player and coach, this week rejected those reports, saying he had only asked to have Garcia's questions in the German language instead of the original English but his request was rejected.
"I was ready to answer all the relevant questions. However, they were in legal English and I did not fully understand such complicated material," he said. "I asked kindly for a discussion in the German language and this was rejected."
"I only have an adviser status with FIFA. I am no longer a commission member and therefore I am not obliged to talk to Mr Garcia."
FIFA's statement said the decision to hand Beckenbauer a provisional suspension was "on the grounds that a breach of the Code of Ethics appears to have been committed and a decision on the main issue may not be taken early enough."
It added: "The apparent breach relates to Mr Beckenbauer's failure to cooperate with an Ethics Committee investigation despite repeated requests for his assistance, including requests that he provide information during an in-person interview or in response to written questions provided in both English and German.
"The case is now the subject of formal investigation proceedings being conducted by investigatory chamber member Vanessa Allard as chief of the investigation."