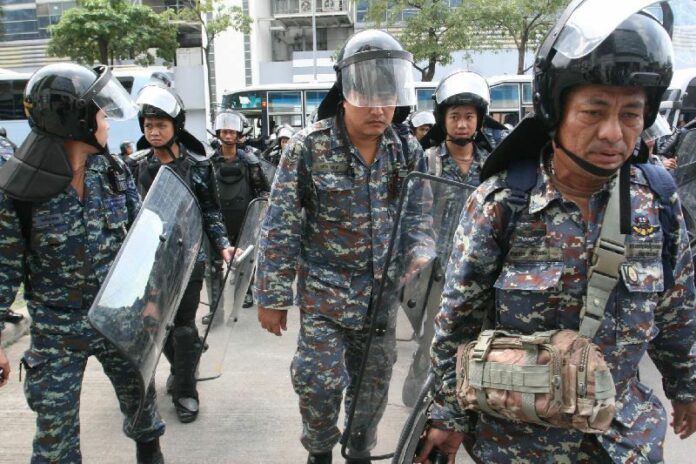 BANGKOK — The Royal Thai Air Force is investigating a video of a naked woman entertaining air force officers inside a military base, a spokesperson said today.
The video, which has been widely shared on social media, shows the nude woman singing and teasing men in Royal Thai Air Force uniforms at a party.
Air Marshal Monthon Satchakorn, a spokesperson for the air force, admitted today that the clip was likely filmed at a "recent" party that took place inside an air force base.
The spokesperson did not say when the party took place or who attended, but said the officers seen in the video will be punished in accordance with air force rules, which prohibit hosting parties with inappropriate or nude acts on military property.
"The Air Force has been inspecting and regulating the use of our facilities and the discipline of our force," AM Monthon said, "But I admit that there has been some failure in terms of discipline. The commanders of their respective units will urgently investigate the matter."
He added, "The officers' actions have damaged the reputation of the armed forces in general."
Thailand's armed forces have been the source of several scandals in recent months. In August, an army captain allegedly brought troops under his command to beat nightclub security guards after they told him not to smoke inside the establishment.
In addition, several armed servicemen were arrested earlier this year for allegedly serving as security guards for the anti-government movement that carried out six months of political protests prior to the 22 May military coup.