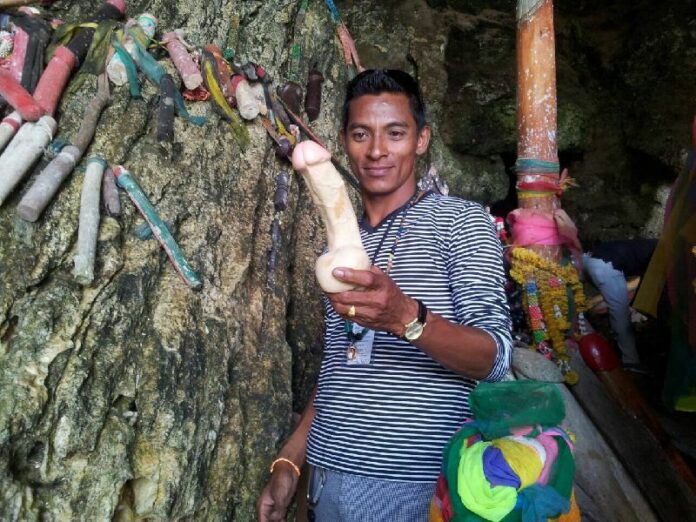 KRABI — A park official in southern Thailand has cleared a local shrine of the sex paraphernalia that visitors were leaving in place of garlands and other traditional offerings.
The shrine is located in Pranang Cave near the idyllic Railay Beach in Krabi, a popular tourist destination. Yothin Kaewkardee, a security official at Railay Beach, said the cave's reputation was ruined after photos of the sex objects began circulating online.
A park official was recently dispatched to clear the cave of hundreds of phallic-shaped wood carvings and sex toys, which local authorities said were disrespectful to the people who want to worship at the shrine.
It's unclear how the trend of leaving phallic offerings began; some say it's because the cave, considered the home of a mythical sea princess, became associated with fertility.
Wiriya Srirangkul, director of Krabi's tourism office, urged locals and tourists to report to officials if they see any more inappropriate offerings in the cave.